It's probably not what you think.
The most searched-for term on the internet tells us something about people's understanding (or lack of understanding) about how browsers and the internet work.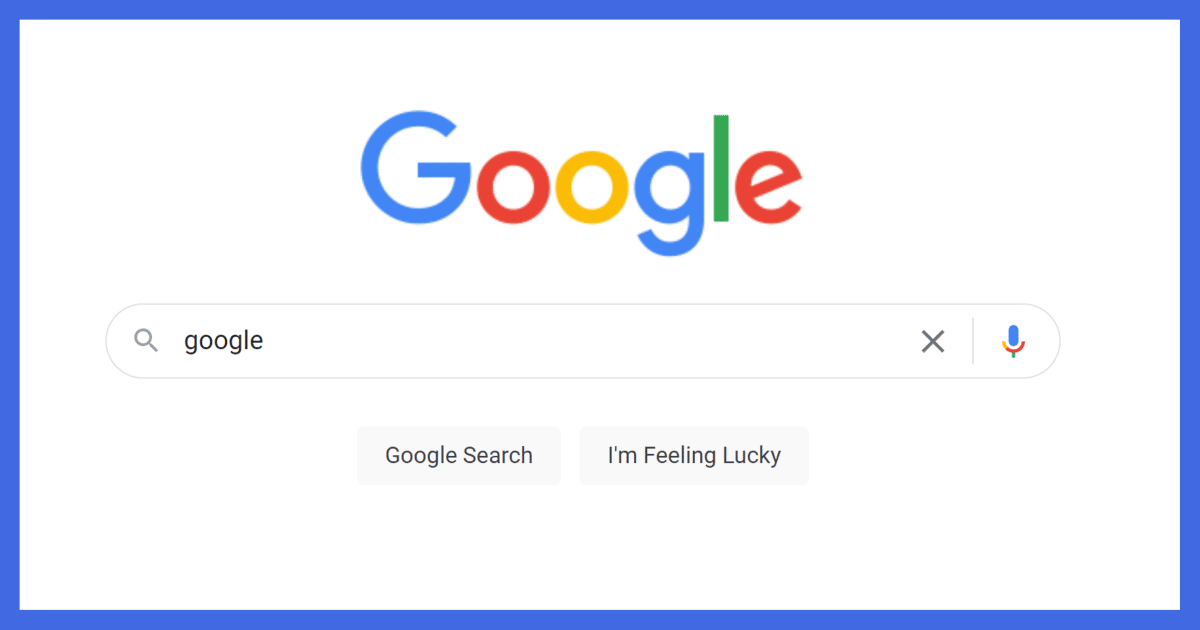 What's the most searched-for term or word on the internet?
The answer shows that many people have a fundamental misunderstanding of how search engines (and the internet itself) work.
I want to make search work better for you, and that means finding what you're looking for.
But before we get to that, we need to understand what is and is not a search engine. Based on what people actually search for, there's a lot of confusion.
The most searched term
The most searched term is google, presumably by people trying to go to Google.com. The next most common are youtube and facebook, for the same reason. This highlights the importance of knowing when you're searching and when you're navigating.
The most searched-for term on the internet
What term pops up on the top of the list as the single most commonly searched-for term or word worldwide in Google?
Google.1
(I'm discounting "in" as it's such a common filler word.)
Why would "Google" be something people search for? I mean, everyone knows where to find Google, right? I mean, they had to go there to do the search, didn't they?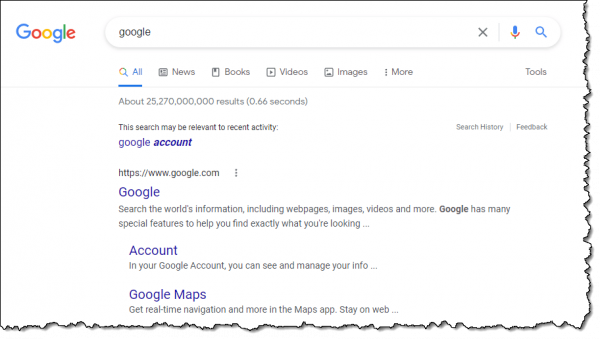 Why use a search engine to search that very search engine?
In fact, the #2 and #3 most searched terms are exactly the same kind of thing: youtube to get to youtube.com and facebook to get to Facebook.com.
People use search engines as if they are the internet. They use search engines as if search engines were the primary way to get around: enter a term like facebook and click on a search result that takes you to where you want to go.
It does no harm; it just adds an extra step when you're trying to get somewhere.
However, it illustrates what I believe is a very common confusion: the difference between the browser address bar and the search engine's search field.
A confusion which, of course, browsers enable.
Address bar versus search field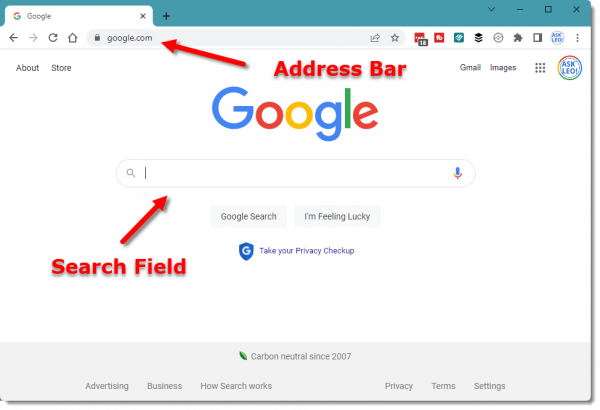 The address bar, as its name implies, is where you type an internet address (or "URL"). Something like "askleo.com" or "facebook.com" if you wanted to go directly to one of those websites.
The search field, displayed on the Google home page or the home page of any search engine (like Bing or DuckDuckGo or others), is where you type the words or terms that you want to search for across the internet. You might type in something like "Seattle weather" to find websites that have information about that topic.
So the short rule of thumb is: if you know the address or URL of the page or site you want to view on the internet, type or paste that into the address bar, and you'll be taken directly there. If you don't know the specific page or website's address, then use the search field and type in the terms you're looking for.
It was all simple until browsers got "helpful".
Browsers blur the line
I rarely visit google.com or any online search engine. Why? Because my web browser, like most, has an interesting way of treating what I type into the address bar.
If what I enter looks like a URL — something that has, say, "askleo.com" in it — the browser goes directly to that page on that website when I press return.
If what I enter does not look like a URL — something like "Seattle weather" — the browser sends it to the search engine when I press return, and I get a page of websites that will tell me how rainy it is in Seattle.
In other words, if the browser can't figure out what I entered into the address bar, it assumes I want to perform a search. It's a pretty handy feature, as I don't have to visit a search engine site first to perform a search; I just put it in the address bar.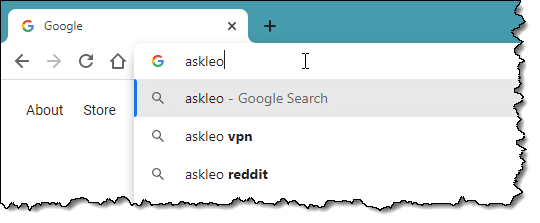 For example, if I type in "askleo" (one word) into the address bar, Chrome offers to search for the word "askleo" using Google. And sure enough, the first result is askleo.com.
So it's no surprise that people type "facebook" into the address bar without bothering to finish with ".com", hit enter, click on the top search result, and are taken to Facebook.com — even though they could have skipped that intermediate step2 by typing in the rest of the URL: the ".com".
The keyboard shortcut
Many readers are quick to point out a keyboard shortcut when you're typing in the address bar.
After typing the site name, like "google", CTRL+ENTER puts "www." in front of it and adds ".com" to the end, and then goes there. Thus you'll go to "www.google.com".
Some browsers may replace ".com" with ".net" or ".org" if you include SHIFT or CTRL or a combination. (Google Chrome appears not to.)
Why it all matters
Most of the time, it doesn't matter. Yep, you're "paying" for the search by having to visit the search engine results page, be exposed to potentially confusing advertisements, and click the link, and that takes a little more time, but it's inconsequential.
But sometimes it does matter because it blurs the line between searching the internet and navigating the internet.
Searching means show me pages that relate to this word or phrase.
Navigating means take me to this specific page.
For something as big and obvious as searching for "google", the difference is inconsequential.
For less obvious terms, the difference might matter. Search for the three-word phrase "some random service", and you will not see somerandomservice.com among the results. If you're used to assuming the first result is always where you want to go when you type in the name of a website and not its URL, you won't end up where you think you are going. Not only can search results change, but they can be misleading and occasionally flat out wrong depending on your expectations.
Do This
The bottom line: sure, you can get to Google, YouTube, Facebook, and others by searching for them if you like, but it's important you know when you are searching and when you're not.
And, yes, it's more efficient to go directly to the website — google.com — than it is to just search for "google", but as long as you understand the difference, it shouldn't matter much.
Need help understanding other differences? Subscribe to Confident Computing! Less frustration and more confidence, solutions, answers, and tips in your inbox every week.
Podcast audio

Download (right-click, Save-As) (Duration: 6:47 — 9.4MB)
Subscribe: RSS
Footnotes & References
1: As of Google Trends mid-2022. In years prior it used to be Hotmail followed by Facebook.
2: And the possible privacy issue of letting the search engine know you were going to that site.