We're getting down to the wire on the free upgrade offer and, particularly given Microsoft's excessively aggressive marketing campaign, one of the most common questions is the most basic:
Should you upgrade?
Like so many things, it depends.
Here's my current thinking.
Updated: July 3, 2016
Short version: yes
There are some serious caveats, which I'll enumerate below, but my default recommendation is that, yes, Windows 10 is the way to go if it works for you.
Besides providing longer ongoing support as the latest version of the decades-old operating system, Windows 10 is, in my opinion, simply better. It's faster, more secure, richer in features, and compatible with and able to exploit all the features of the latest hardware.
I have no hesitation using it, and no hesitation recommending it to the average computer user …
… and, a year after its release, there are certainly enough happy Windows 10 users out there to support my position.
But all is not rosy. There remain … issues. Some with Windows 10, and even more with the perception of Windows 10.
There are two — maybe three — strong cases for not upgrading to Windows 10.
Hardware and software issues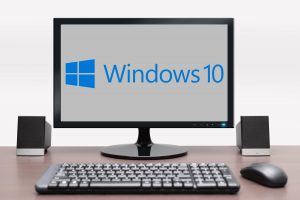 If your hardware has issues with Windows 10, then upgrading isn't the right thing to do, of course. Similarly, if applications you use and rely on won't work in Windows 10, then, again, Windows 10 is not the way to go.
This'll be most obvious if the Windows 10 compatibility check tells you you can't upgrade, but unfortunately, that check is sometimes wrong. Particularly with peripheral devices, it's not too uncommon to upgrade, only to find out that a printer, a scanner, or some other device isn't working.
Short of replacing the hardware or upgrading your applications, rolling back to whatever you had that works is typically the only practical course of action.
Avoiding change
If you can't stand change … well, like any upgrade, Windows 10 includes change. Most consider it a vast improvement over Windows 8, but if the thought of leaving your beloved Windows XP leaves you frustrated and angry, Windows 10 isn't going to make you any happier.
I strongly recommend embracing the change and perhaps mitigating it with any of several add on applications, like Classic Shell, that restore some familiar functionality. I also realize not everyone is willing or able.
You may prefer to stay wherever you are for as long as you can, but in my opinion, that only works until something else forces you to make the switch at +a later date.
Privacy
The "maybe" third issue is privacy.
There is a tremendous amount of FUD relating to Windows 10's supposed invasion of user privacy.
You can find lots of rants and discussions on the topic all over the internet. It's an area ripe for thoughtful discussion as well as paranoid knee-jerk reaction.
My take: I'll stick with what I've been saying for years: you and I just aren't that interesting as individuals. For the vast majority of computer users, no one cares what you are doing, and no one is watching you – not Microsoft, not anyone else. To the extent data is collected from your machine (and there are even debates about if, what, and how much is being collected), it's used primarily in two ways:
To understand how masses of people (not individuals) use the product.
To make the product better, based on aggregate (not individual) usage and failure reports.
If you disagree, then you should absolutely avoid Windows 10 altogether. In fact, you should probably avoid all versions of Windows, since there have been reports of updates to Windows 7 and 8 that increase the amount of data collected.
Upgrades based on your current version of Windows
If you're a Windows 8 user and you're unhappy with Windows 8, upgrade to Windows 10. As I said, most consider it an improvement over Windows 8, as it removes some of Windows 8's more annoying or rough edges.
If you're running Windows 7 or 8 and you're happy, I now recommend upgrading to take advantage of the free upgrade offer. I'll talk in a moment about steps you need to take in case you decide you don't like Windows 10, but I'm pretty convinced that learning to accept it is the best course of action overall.
If you're running a version of Windows prior to Windows 7, I continue to recommend that as soon as it's convenient, back up and install Windows 10 – if your machine supports it. (You can find the Windows 10 minimum requirements here.) Unfortunately, there is no "upgrade" for those older versions; you're looking at a clean install – and Windows 10 will not be free for you.
Everyone: back up first
This is critical.
By "back up", I mean make a complete image backup – a backup image of the entire machine.
Operating systems are incredibly complex. There are hundreds of thousands – maybe millions – of possible combinations of hardware and configurations. Even in the best of worlds, something will go wrong for someone somewhere.
Windows 10's upgrade process has garnered a somewhat negative reputation: it doesn't always work as it should. In fact, even the tools that tell you whether your machine will run Windows 10 are still occasionally wrong.
If, after upgrading, you find that Windows 10 fails miserably – or it's just not your cup of tea – you can restore to that backup image.
New machines: fear not
If you purchase a new machine that comes with Windows 10, don't panic. You're in the best position of all, to be honest.
My recommendation: embrace Windows 10. There's no reason to avoid it, and every reason to move ahead with it – particularly clean installs delivered on new machines.
Windows 10 is a solid operating system. By taking it on today, you'll be guaranteed the longest life possible, as Windows 10 support will be provided for longer than any other version of Windows.
Avoiding Windows 10
For whatever reason, you may choose to avoid Windows 10.
Generally, most reasons I've heard are unnecessary mistakes and overreactions, but one of the wonderful things here is that it's completely your choice.
I'd probably point you at Linux – Mint, specifically – particularly if you want to keep your existing hardware.
If you're up for a new machine, then Macs are definitely worth looking into, or, if your needs are basic enough, something like a Chromebook may suffice. Regardless, though, be aware that you'll want to understand as best you can the privacy ramifications of your choice. You may find that Apple or Google do many of the same things that Microsoft does, and you may not consider the switch an improvement.
Podcast audio

Download (right-click, Save-As) (Duration: 8:16 — 3.9MB)
Subscribe: RSS