My thoughts on why some bad advice is very bad advice.
The world's largest magazine dispensed some bad tech advice. Here's why I so strongly disagree.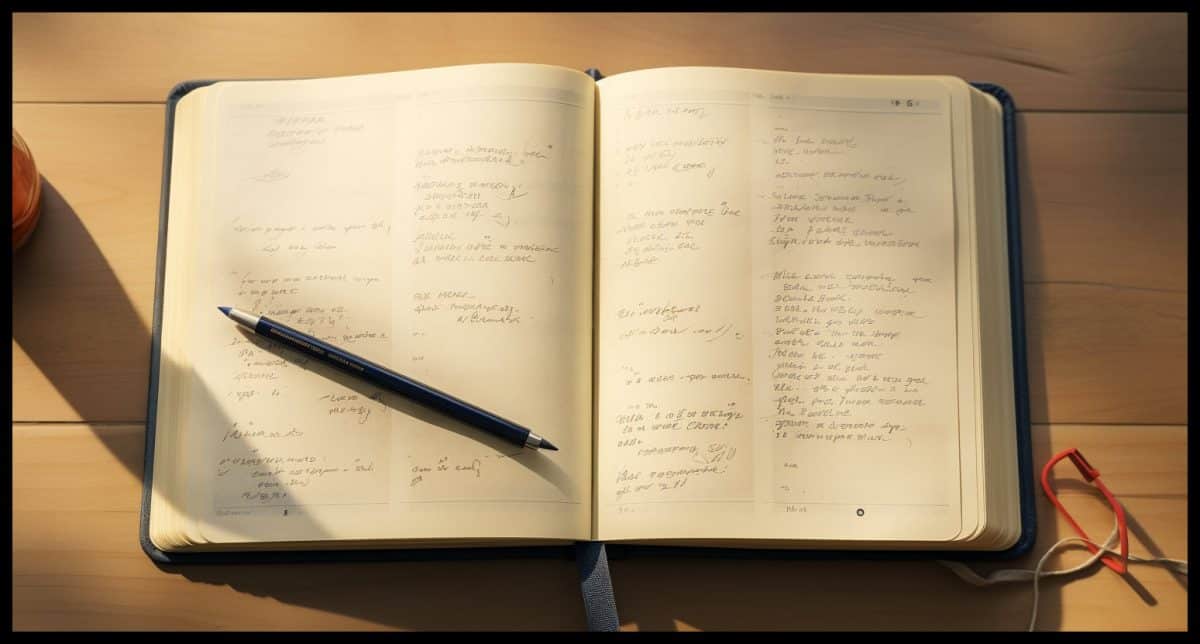 The August/September 2023 issue of AARP Magazine included a "Tech for Everybody" special section that naturally caught my attention. A headline on the cover caught my eye: "Where to Store All Those Passwords (We have the answer)". What would their answer be? I wondered. Which of several approaches to password management would they choose?
Their choice surprised and deeply disappointed me. It might even make me question their advice overall. They chose the worst one.
Writing down passwords
Keeping your passwords written down suffers from two issues: the security of whatever you've written them down on, and the fact that writing them down (and having to read them to use them) encourages creating less secure passwords. Using a password manager or vault doesn't have to be difficult, and it is significantly more secure.
Write them down? Seriously?
Lorrie Faith Cranor director of Carnegie Mellon University's CyLab Usable Privacy and Security Laboratory says the old-fashioned way is the best. "People used to go around saying 'Don't write down your passwords.' Ignore that advice. You should write down your passwords. Of course keep that record someplace secure, not out in the open.
– AARP Magazine, August/September 2023
Let me be clear: this is horrible advice.
Yes, I absolutely "go around" saying "Don't write down your passwords."
But perhaps not for the reason you think.
The classic reason
The reason most folks advise strongly against writing down your passwords is that whatever you write them down on needs to be easily accessible if you're to use it. Sure, "keep that record someplace secure, not out in the open" is fine advice, but it can be at odds with actually being able to use the technique.
If whatever is written down is easily accessible by you, then it's easily accessible by an intruder. Thus, all your passwords in one place could be easy pickings for a burglar, a snoopy roommate, or a less-than-trustworthy family member.
That's a risk, but it's almost (but not quite) a red herring. As long as you keep it somewhere relatively secure (albeit it a little more inconvenient; I'll suggest where below) someone would have to be very motivated to go digging to find it.
There's a bigger problem.
The more important reason
Actually, there are two:
You'll choose poorer passwords.
You're more likely to re-use passwords.
If you have to reach for a piece of paper every time you need to enter a password, you'll avoid using those long-and-strong passwords we so often advise. Sixteen truly random characters? Writing them down will be painful enough, but carefully entering them while looking at the written copy? Even if you do try, the frustration of mistyping or misreading a series of characters with no logic to them will wear you down. You'll go back to choosing things that are either shorter, less random, or both. The result: weaker passwords.
Unless you use a tool to generate passwords, I believe you're also less likely to bother creating a new one for each new login. It'll just be too easy to look at your list and say "Oh, that one's pretty good, I'll use it here too", making compromise of one account or the other that much more likely. I could be wrong — you might choose to write down unique passwords for each account — but there's a high risk you'll succumb to the temptation.
The one exception
It might be acceptable to write down your passwords if two conditions are met religiously.
You always keep the written copy secure. I'm thinking lock-and-key secure. Perhaps a locking desk drawer.
You use lengthy passphrases.
A long passphrase can be more secure than random characters. For example, a five-word 25-character passphrase can be as or more secure than a 16-character random password. While 25 characters feel like a lot, in practice, it's much easier to type than something completely random.
If you can adhere to those conditions, perhaps paper would be fine.
Another idea I don't like
The AARP article's second recommendation is to use your browser's password manager.
Again, I disagree.
While it's not nearly as scary as writing them down, browsers often lack important functionality and make the passwords accessible to those who know where to look for them. It can also lock you into using only a specific browser and perhaps even only on a specific platform.
Besides, there are better solutions.
Do this
Use a password manager, already! (I even have recommendations.)
If you've figured out how to send email, you can figure out a password manager.
If you've figured out how to navigate websites and shop online, you can figure out a password manager.
If you've figured out how to cope with Facebook,1 you can figure out a password manager.
You get the idea. Don't be frightened by some perception of complexity. A good password manager will make keeping your account information more secure and less complex.
Skip the retirement magazines for tech help. Subscribe to Confident Computing instead! Less frustration and more confidence, solutions, answers, and tips in your inbox every week.
Podcast audio

Download (right-click, Save-As) (Duration: 8:33 — 6.0MB)
Subscribe: RSS
Footnotes & References
1: Seriously, this alone is no small feat.