More RAM is usually better, but when is it really needed?
A memory upgrade can be an easy, inexpensive way to improve system performance, but how do you know if an upgrade is called for?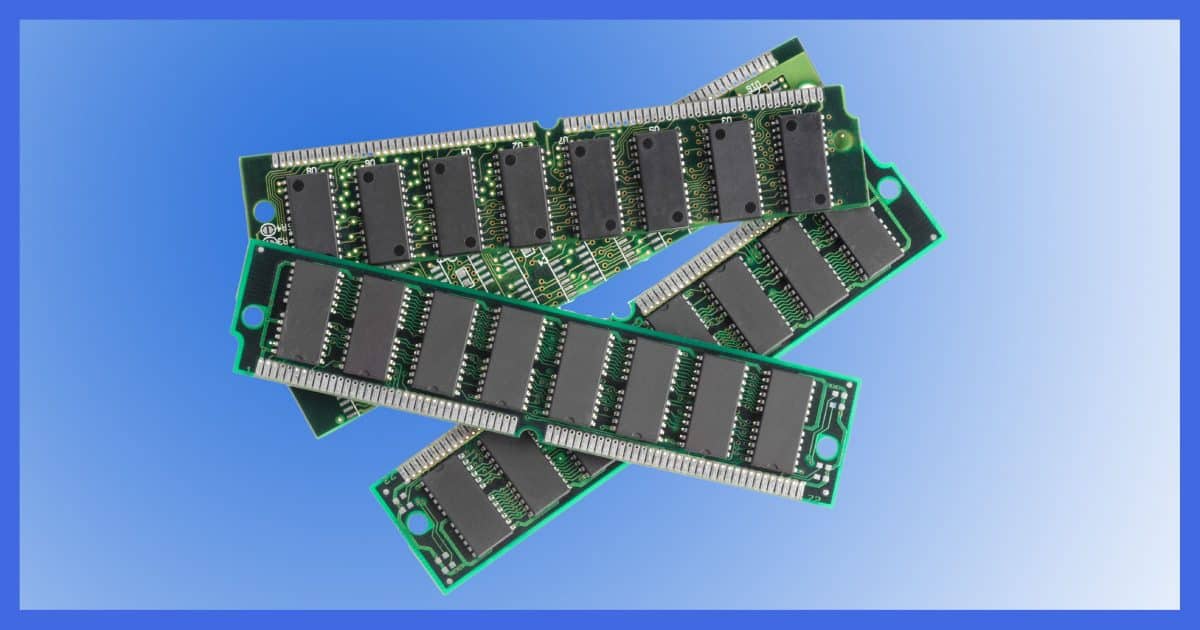 Question: Do I need to install additional memory? My machine has 2GB of RAM. I have a HP Photosmart printer & therefore am always downloading from my camera to my computer. Wondering if a computer memory upgrade is called for.
Upgrading your computer's RAM is one of the most cost-effective ways of increasing performance.
However, it's not a silver bullet. Whether it will actually help depends on many things. And of course, whether you actually can add more memory is something we also need to look at.
Memory upgrades
When purchasing a new machine, it's a good idea to ensure you can upgrade the machine with additional RAM in the future. If you find your machine struggling because of limited RAM, then an upgrade — when possible — can be an inexpensive way to improve performance and lengthen the machine's life. (While you're at it, consider replacing your old metal-platter HDD with an SSD for even more speed.)
Minimums
First off, I will say that 2GB (gigabytes) of RAM is pretty small these days. It's really the bare minimum to run Windows.
It's rare you'll want to run Windows at its minimum configuration. It won't take much for performance to suffer.
I would encourage you to make sure that any new machines on which you plan to run Windows have at least four gigabytes of RAM, and more is better.
RAM is cheap, and over time, Windows and the applications you've installed are only going to get larger. What was a reasonable configuration a few years ago is likely to get stressed by updates, new tools, and new applications.
It's about what you do
How much RAM is appropriate depends on what you do with your machine.
If all you do is download pictures, then what you have might still be enough: downloading and printing pictures is not a particularly memory-intensive task.
But I'm betting you do a lot more with your computer than just download pictures. You probably surf the web, use email, and perhaps even write documents. If you've got Microsoft Office installed and you use it regularly, for example, then two gigabytes isn't enough.
If after downloading those pictures you then fire up an image-editing program to crop, tweak or otherwise adjust them, it's almost certain that what you have isn't enough, since image-editing programs often use a lot of resources, particularly RAM.
And if you download photos, check email, surf the web, write documents, and tweak photos all at the same time (leaving all those programs open and running at once), then it's clear you want more RAM.
Preparing for the future
The limiting factor you need to check before you consider adding more RAM, particularly in older machines, is how much RAM your PC can handle. The maximum amount of RAM you can add to a computer is a physical limitation of the computer's motherboard.
When buying a new machine, make sure the machine can handle more RAM than you need today. For example, when I purchased my most recent desktop, I ordered it with 64 gigabytes of RAM (my needs are above average
). But I also made sure that when the time comes that 64 gigs aren't enough, I can add more. My computer can support a total of 128 gigabytes of RAM.
In your shoes, I wouldn't hesitate to add RAM if your machine supports it. If you plan to keep that machine for any length of time, I'd upgrade the RAM to the maximum supported by the motherboard. It's not only a cost-effective way of improving performance, but it's also a cost-effective way of lengthening your computer's useful life.
A different upgrade
One of the upgrades not related to RAM that's become popular in recent years is the SSD, or Solid State Drive. Chances are if your computer is running an older, traditional, spinning-platter hard disk, you'll notice an immediate performance improvement if you replace that with an SSD. Windows will boot faster, and your files will copy faster.
It might be worth considering.
Do this
There's certainly a great temptation to upgrade, to get the latest and greatest, to see if things can be faster or better than they are. But… if it ain't broke, why fix it? You didn't say you were experiencing any problems, so even though RAM upgrades are simple and inexpensive, if there's no real reason, why bother with the expense or risk?
On the other hand, if things are slow or if you see a problem, adding RAM or an SSD is a reasonable first step.
Here's a great second step: subscribe to Confident Computing! Less frustration and more confidence, solutions, answers, and tips in your inbox every week.
Podcast audio

Download (right-click, Save-As) (Duration: 6:25 — 8.9MB)
Subscribe: RSS