Assuming it is can put your data at risk.
OneDrive is a powerful tool, but thinking of it as a backup can take you down a dangerous path.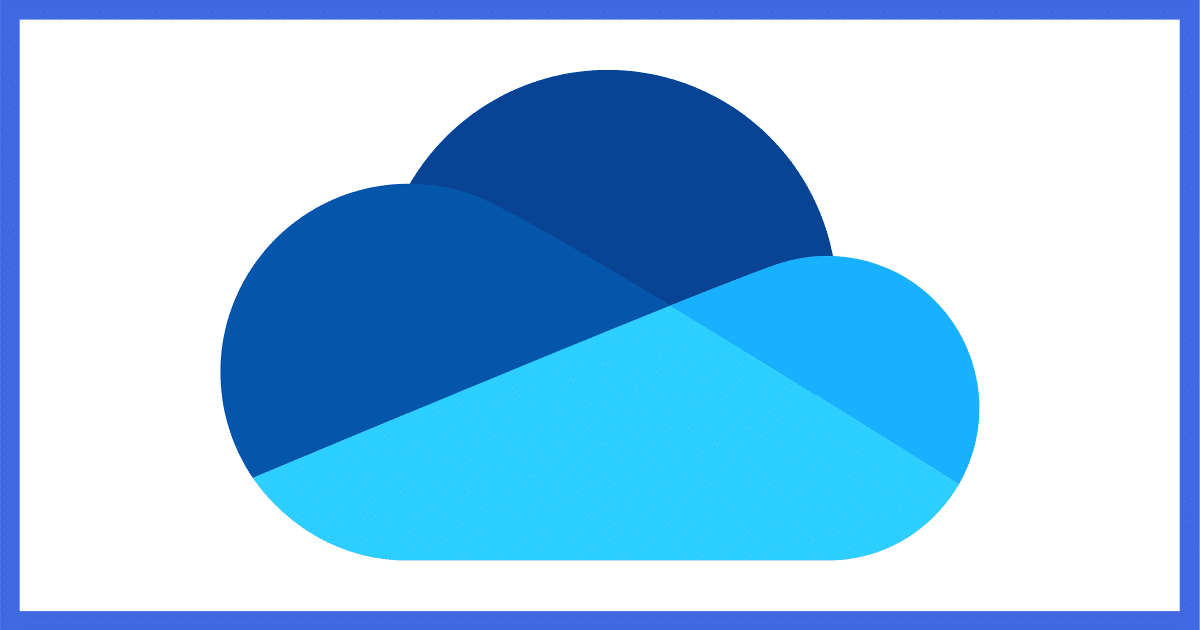 I wanted to let you know about an issue my sister had with her computer. Several months ago I persuaded her to backup her pictures, documents and photos to OneDrive. All good, she did that. But a month ago her computer crashed. When I remotely installed her new computer, all her data was there. BUT she also had software which was not included.
I know this is counter-intuitive and perhaps even a little controversial, but while OneDrive can be an important part of a comprehensive backup strategy, OneDrive is not by itself a backup.
Confusing it with backups can lead to situations such as the one described above, where some things are kind of backed up, like the data you have stored in OneDrive, but the programs installed on your machine are not.
Let's examine why that is and what you should be doing instead.
Is OneDrive a backup?
OneDrive has many features that are like backups, but it also has characteristics that make it act not like a backup at all. While you can use OneDrive as an important part of an overall backup strategy, it's critical not to rely on it solely or for things it's not designed to deal with. OneDrive is no substitute for a regular image backup.
It's not just OneDrive
What I'm about to describe applies to all the file synchronization services, including OneDrive, Dropbox, Google Drive, and many others.
They are powerful and useful tools. I use them heavily myself.
But by themselves, they are not backups.
I'll be referring to OneDrive below, but the concepts apply to all.
OneDrive is one place
If it's in only one place, it's not backed up. I've been saying it for a long time. It's the very definition of not being backed up.
OneDrive is only one place.
Yes, I know, OneDrive replicates files to the cloud and to other machines (maybe1), but it's still just one place.
For example, if you delete a file in OneDrive, it's also deleted from all those other places. It's acting exactly as if it were a single place.
More importantly, if you lose access to your OneDrive account or someone hacks the account, you can also lose all the files within it instantly and permanently, including OneDrive's recycle bin.
Placing files in OneDrive is simply choosing a new location for those files that carries many of the risks associated with being only one place.
OneDrive isn't everything
As you discovered, you don't put everything in OneDrive. It's designed primarily for your documents and other data files.
Program files that you install on your PC are not included, nor is Windows itself. Thus, even if it were a backup (which it isn't), OneDrive could never back up the installed programs or anything else on your PC.
You need more.
OneDrive as part of a healthy breakfast
OneDrive can absolutely be an important part of a comprehensive backup strategy.
For example:
Regularly scheduled full image backups will back up absolutely everything, including your data and installed programs. I recommend doing this daily.
Placing your data files in OneDrive provides an additional level of safety in part by replicating the files elsewhere as they change, and most importantly by storing them off-site in case anything happens to your equipment at your home or business.
Enabling File History gives you another safety net by copying files to an external drive as they change.
My recommended setup is outlined in How to Back Up Windows 10 (& 11).
Do this
Back up, of course.
But perhaps as important, understand what a backup is and is not, and make sure the tools you're using are actually backing up.
If it's in only one place, it's not backed up. "One place" can mean one physical place, but it can also mean "one service" — like OneDrive.
Need more help or clarification on backing up? I talk about it often in my weekly newsletter. Subscribe to Confident Computing! Less frustration and more confidence, solutions, answers, and tips in your inbox every week.
Podcast audio

Download (right-click, Save-As) (Duration: 7:08 — 9.9MB)
Subscribe: RSS
Footnotes & References
1: Features such as files-on-demand, designed to help manage disk space, mean that the files are not necessarily actually downloaded to other computers automatically, depending on settings.