Question: My machine has six USB ports. No matter which port I plug into or what type of hardware I try to use, my computer tells me that the "hardware has malfunctioned" or "hardware not recognized". I've tried no fewer than a half-dozen driver repair and PC rejuvenators, all to no avail. What do you think is the most likely culprit?
My knee-jerk reaction is to say the half-dozen driver repair and PC rejuvenators are at fault. Many are no better than snake oil; they either add problems where there were none, or make existing problems worse. I recommend avoiding them completely.
However, there was a problem before you tried them, so they can't be completely at fault.
We need to seriously consider that the hardware has a problem, and no amount of driver fiddling is going to fix it. But before we throw in the towel on a software solution, there is one thing worth trying.
To reinstall a device driver, run Windows Device Manager and explicitly uninstall it. Scanning for new hardware (or rebooting), will then cause Windows to locate and install a replacement  if it can find one. If no driver is available, you may need to download one from, or run an installation utility provided by, the device's manufacturer.
Back up first
As with many "let's try this" diagnostic scenarios, it's worth reminding you to take a full-system backup before you begin.
The problem is simple: sometimes the things we try make matters worse instead of better. This is particularly true when fiddling with device drivers; uninstalling some might crash or otherwise make your computer inoperable. By taking a full-system backup, you're establishing an "it can't get any worse than this" point you can revert to in case things do indeed get worse as a result of our efforts.
I'm not talking about a system restore here; I mean a real, honest-to-goodness full-image backup. A system restore is not capable of restoring your system, at least not from everything. The only bulletproof protection is a full-system image backup.
Remove and reinstall a driver
For this example we're going to instruct Windows to remove the driver(s) for your USB hardware.
Then we'll instruct Windows to look for hardware changes. Windows will "discover" there's hardware on your machine it recognizes, but for which it doesn't have drivers installed. It will then reinstall the driver from scratch. As a result, the software associated with the device is re-initialized to an original and hopefully clean state.
Device Manager
Windows Device Manger can be accessed either of two ways.
In all versions of Windows, click Start and then Run, or hold down the Windows Key and type R. Into the resulting Run dialog, type compmgmt.msc and click OK.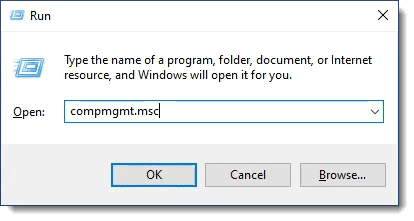 In Computer Management, click on Device Manager in the left hand pane.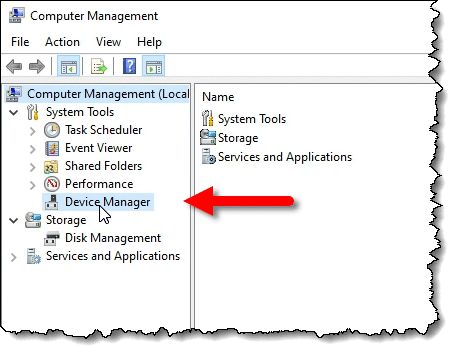 In Windows 10, you can instead right-click on the Start menu and click on Device Manager.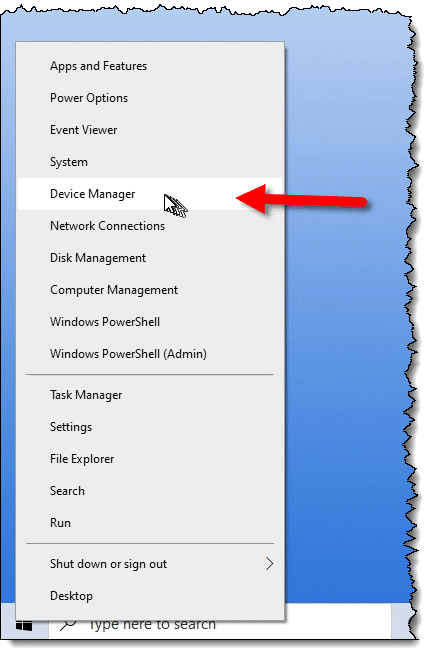 Uninstalling and reinstalling
In Device Manager, expand Universal Serial Bus controllers to expose all the devices in this category.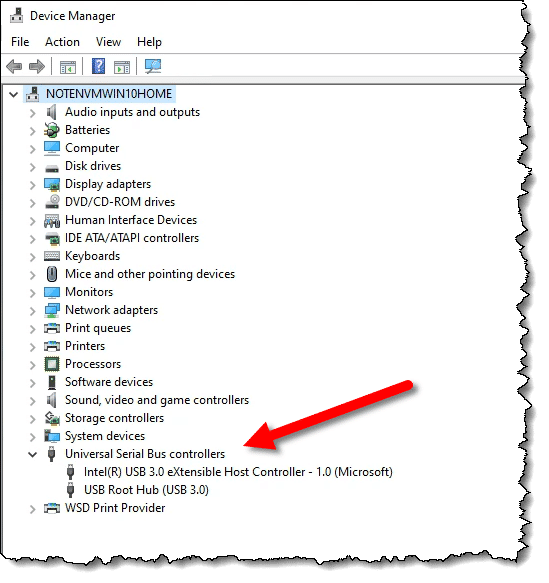 Right-click one of the controller entries and click Uninstall device.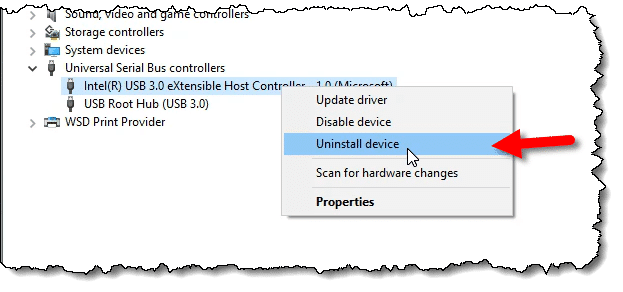 You'll get a confirmation dialog: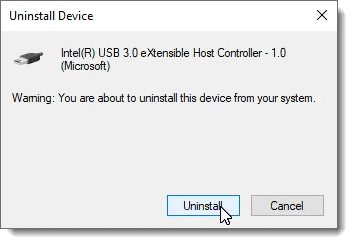 Click Uninstall, and the driver will be removed. Depending on the device, you may need to reboot for the removal to take effect (which may also cause the next step to happen automatically as well).
If you did not need to reboot, right-click any device or device header that remains and click Scan for hardware changes.

This scan is part of what's called "plug and play", a Windows feature that scans for new hardware on boot and automatically installs drivers for any found.
As part of the scan, Windows should indeed "find new hardware", so to speak, and reinstall a driver for it.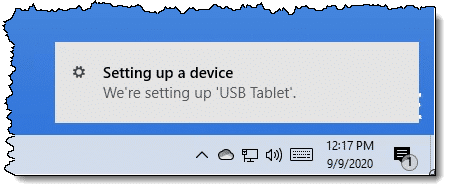 Important: Windows will look in its existing resources first — meaning its own copies of device drivers, drivers online, or drivers. If it doesn't find it, Windows may ask you for your installation media in order to locate and install drivers. If it still can't find drivers, then you may need to locate and download drivers from the hardware manufacturer, or run their utility to install the driver(s) later.
Once installed and ready for use, give your device — the USB ports, in our example — another try. There's a chance they may work. If not, repeat for the other USB controller devices listed, and test again.
Failure
If the driver installation fails, this might mean that, yes, the hardware itself is having some kind of problem and may need repair or replacement. It's at least in need of more complete diagnostics to determine what to do next.
And if, after all of our efforts, more things aren't working, or are working worse than they were before, you can revert to the backup image you took before you started. That will return your machine to the state it was in prior to our little experiment.
Podcast audio

Download (right-click, Save-As) (Duration: 5:52 — 6.2MB)
Subscribe: RSS