Question: I cannot get to the Account Summary or Options page for my Hotmail account. I needed to change my password.
As Microsoft updates its mail offering, some of its features are moving or changing.
As I've mentioned before, if you have a Hotmail (or Outlook.com, as it's now called) account, you should expect change. Change happens. Sometimes, it's small and other times, it's quite dramatic – such as how you change your password.
I'll walk through the steps to change your password in the current (as of this writing) design.
Login to Outlook.com
There are probably other ways to get to this, but the most familiar is to simply login to your email online using Outlook.com.
Yes, you must be able to login to change your password.
Start by clicking the gear icon near the upper right. Then, click More mail settings from the drop-down menu.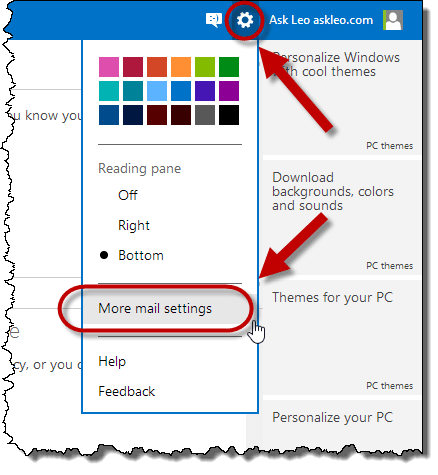 On the resulting page, under Managing your account, click Account details (password, aliases, time zone):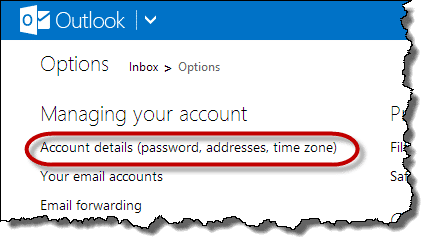 For security, you may be asked for your password again. Once you've entered it correctly, the Overview page opens.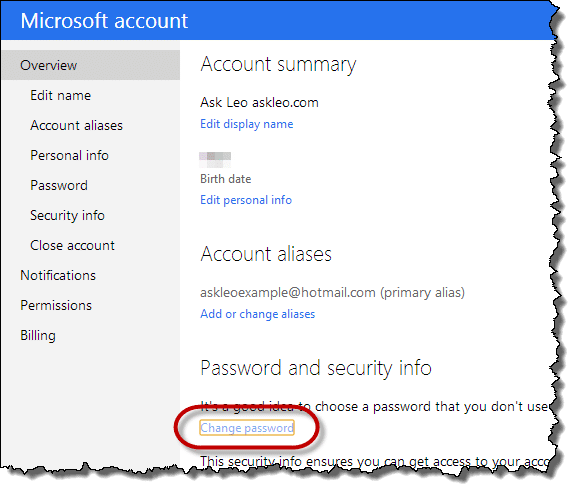 Look for the Password and Security Info section and click the Change password link. This takes you through the steps to change your password.
Important: You've changed your Microsoft account password
It's important to realize that your Hotmail or your Outlook.com account (or actually any of several different Microsoft-offered email accounts) are actually your Microsoft account.
In other words, if you changed this password, you've just changed the password associated with SkyDrive, Skype (if you're using your Microsoft account for that), and many other Microsoft services that uses this email address to login.