In a recent answer, you pointed out that once Microsoft really stops support for Windows XP, there will be an increased risk of vulnerabilities being exposed over time. For older laptops that may not be able to migrate to Windows 8 or later, you mentioned using Linux. However, you don't mention the process of how to migrate a Windows platform with all of those Windows applications to some Linux platform. Could you discuss what to actually do?
In that article, I mentioned that if you could not migrate to Windows 7 or 8, you might want to install Linux. That's not a migration – it's a replacement of the Windows operating system with a Linux operating system and starting over.
While it's typically not terribly difficult, switching to Linux isn't always a simple or unfortunately even a consistent process, and it may not be for everyone. Let's discuss the details.
First, back up
You want a complete backup of your existing machine, just in case things don't work out. That way, you can return to Windows XP if things don't work out, or potentially recover individual files things transfer over otherwise.
Then, you'll back up again, but this time, don't use your Windows-based backup software. The problem is that it simply won't work in Linux, and working in Linux is what you'd need to easily be able to recover individual files from the backups you take in Windows1.
Instead, copy the data files that you'll want to have on the new system – your documents, pictures, music, and whatever files you work on daily – to a USB stick or an external drive.
Then, install Linux.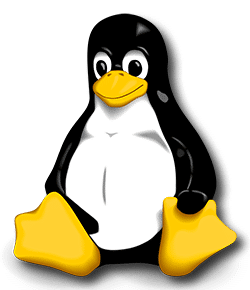 Linux, Linux, which flavor of Linux?
Linux has hundreds of distributions that you can install. Choosing the right one for you can be a bit overwhelming.
Ubuntu and Linux Mint seem to be the most popular right now and they are well-supported by the community. Mint may be more familiar to you as it tends to conform to the Windows interface a little more, so you may consider choosing that.
Find replacement applications for Linux
It sounds obvious, but I have to say it; your Windows programs won't work on Linux. That means you'll have to acquire versions for Linux, if they're available, or find suitable replacements.
Fortunately, many programs are already available. For instance, Firefox and Thunderbird often come pre-included in many of the Linux distributions. If that's what you were using in Windows, then you're good to go. You'll have to set them up from scratch again, but they're the same programs that you've been used to running until now.
If something is not available on Linux, there may be an alternative. For instance, Microsoft Office isn't available for Linux, but you could switch to Libre Office, which is available on Windows, Mac, and Linux. The suite is also included in many Linux distributions.
Copy your data back
Once you install Linux and the programs that you want, you can copy your data files back to your machine.
Use the Copy commands that are appropriate for the version of Linux you are running. You can typically also drag-and-drop files using the file manager that usually comes with Linux, much as you did with Windows.
Now comes the important part. You need to become accustomed to using Linux.
Get used to Linux
Linux is similar to Windows, but you will definitely notice differences. I'd say that the level of adjustment is similar to the switch from Mac to PC, and probably greater than switching between any versions of Windows.
The concepts are all the same. You'll still access files in folders using a type of file browser, there are menus and applications and browsers and the like. The difference, like the devil, is in the details.
Like most users, you'll stumble on some nuances that remind you that you're on a different operating system. For instance, while you typed Alt-F4 to close a program in Windows, you'll type Ctrl-Q in Linux. The close box might be on the left instead of the right. Those are some of the kinds of things that you'll need to become accustomed to over time.
If you need help, there are many community support forums. If you choose Ubuntu or Mint, you'll find many friendly people in these forums because they want to learn more and share what they know.
Keep in mind that you are switching operating systems. This is a major change and it involves more time, adjustment, and patience than migrating or upgrading Windows. The version of Linux that you choose depends on you, your machine, your needs, and your choices. But if the decision is right for you, you'll find a new way of doing things in Linux.
For free.