The message has been both confusing and clear.
Exactly how long Windows 10 will be supported has changed since its original release. The original expectations were unrealistic at best.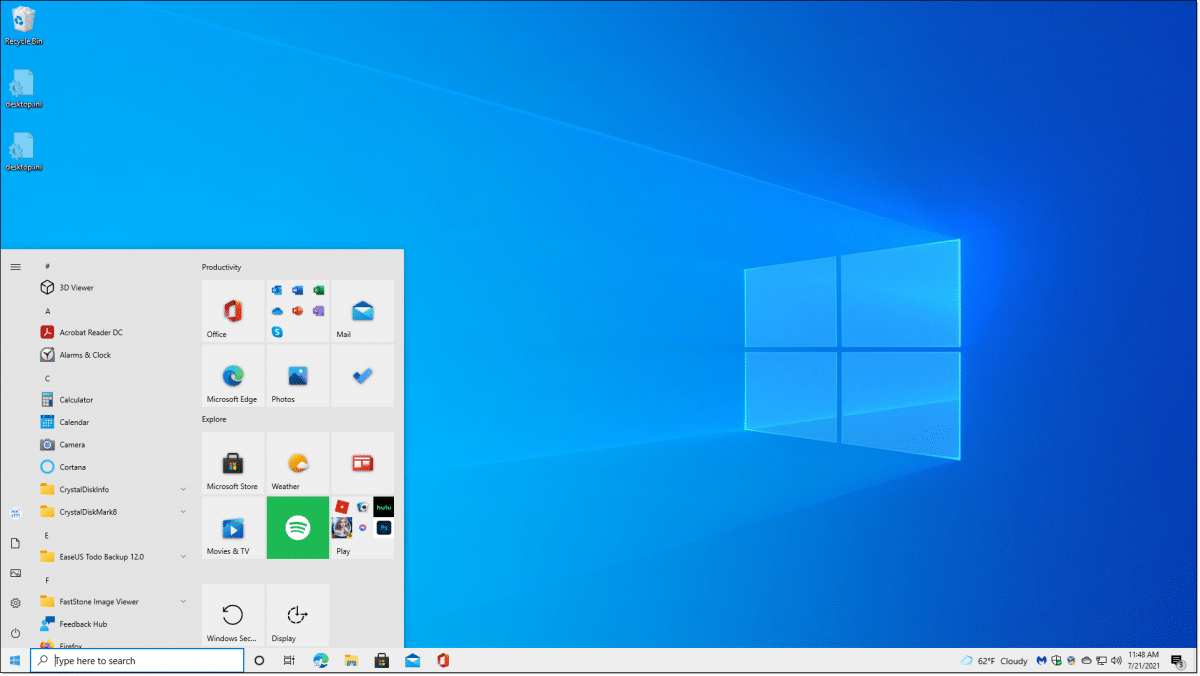 Question: I wish you'd addressed the issue of Win 10 support. We certainly were given the impression it was permanent when we bought.
That question was in response to my article, Did Microsoft Lie?, about Windows 10 supposedly being the "last version" of Windows.
Around that time, some statements about its support were made that, in hindsight, may have been misleading.
Misleading or not, reality appears to be something other than we thought.
Windows 10 Support
Windows 10 will be supported until October 14, 2025, with each feature release along the way being supported for 18 months until the 22H2 release, which will be supported until the end date. The original implications that various Windows 10 releases might be supported forever were unrealistic from the start.
October 14, 2025
I've covered the state of Windows support for all current versions in a prior article. According to Microsoft, the formal end-of-support date for Windows 10 Home and Pro is October 14, 2025.
As always, the operating system will continue to function, but bug fixes and security updates will no longer be available after that date.
This represents a change from the original positioning of Microsoft that many remember.
Windows 10 forever
In Did Microsoft Lie? I discussed the popular notion that Microsoft indicated that Windows 10 would be the last version of Windows. At the same time, the implication was made that Windows 10 would be supported "forever".
We now know that's not true. Honestly, it never could have been true. I just can't envision the Windows 10 Start screen on whatever hardware looks like in 100 years — or on any of today's hardware still running then, either.
The support message began changing right away.
Windows 10 forever… on supported hardware
The slightly less absurd message that started making the rounds was that Windows 10 would be supported forever on currently supported hardware.
That implied that there could be new hardware running on starships in 100 years for which Windows 10 would not be supported, but that the hardware that runs it today would still be supported 100 years from now. (If that hardware's still running, of course.)
Once again, taken to that extreme, that didn't make sense either.
Then more pragmatic rules began to appear.
Each feature release for 18 months
Windows 10 releases "major" feature releases twice a year. Microsoft says that each of these releases will be supported for 18 months.
The implication: as long as you keep taking the feature releases, and with no end to those releases in sight, your Windows 10 machine would continue to be supported forever.
Nonetheless, "forever" still didn't seem feasible.
And then the hammer dropped.
Each feature release for 18 months on supported hardware
A subtle change to the 18-month rule opened the possibility that support for Windows on your current hardware might end someday.
OK, it was less of a possibility and more of a certainty.
The "supported hardware" clause opened the door to a future feature release having hardware requirements that current machines would not support. This meant that at some point, your machine would no longer be supported by Windows 10 after the last feature release supporting your hardware reached its own end-of-life date.
There was no predicting when that might be, though. It was all subject to the specific changes made in a twice-yearly feature release made sometime in the future.
Finally, the end was defined.
October 14, 2025
Prior to announcing Windows 11, Microsoft finally put a stake in the ground for Windows 10. In short:
Every Windows 10 feature release will be supported for 18 months
On supported hardware
With

the last release supported until October 14, 2025

.
Given that Windows 11 has a confusing set of additional hardware requirements, I suspect that the "on supported hardware" clause will have little effect for the remainder of Windows 10. If your machine runs it today, there's a good chance it'll keep running Windows 10 until the end.
The Windows 10 future mapped out
Microsoft has officially announced dates for Windows 10's final feature update.
The future of Windows 10 looks like this:
21H2 (the second-half of 2021 update) will be supported until June 13, 2023.
22H2 (the second-half of 2022 update)

will be supported until October 14, 2025

.
That's it.
So, did they mislead?
Two things are certain:
Microsoft haters will say, "Of course they mislead us! It was intentional, and they're evil for having done so."
I'll be labeled a shill or an apologist for my position. Oh well.
My position is along the lines of Hanlon's Razor. I think at worst, Microsoft screwed up their messaging, nothing more. It's not the first time.1 At best, they finally came to their senses and realized that what they'd allowed to be stated or implied wasn't practical.
No one in their right mind would think that any operating system could be supported forever. Forget my 100-year timeframe above; it's well known that hardware frequently outlasts the length of time it's practical for companies to support it. That's just as true for Windows 10 as it was for Windows XP or Windows 95.
Stating (or even implying) "forever" in any support scenario was a gross mistake.
Do this
Make sure your version of Windows 10 is running a supported update, ideally 22H2.
When the end finally arrives in 2025, you can decide whether or not to keep running Windows 10 beyond its end of support, update to Windows 11 (or whatever version is current at the time), or switch to a different platform entirely.
Until then, subscribe to Confident Computing! More information about Windows 10 as it nears its end of life, as well as less frustration and more confidence, solutions, answers, and tips in your inbox every week.
Podcast audio

Download (right-click, Save-As) (Duration: 6:05 — 4.3MB)
Subscribe: RSS
Footnotes & References
1: And won't be the last.