Take back control.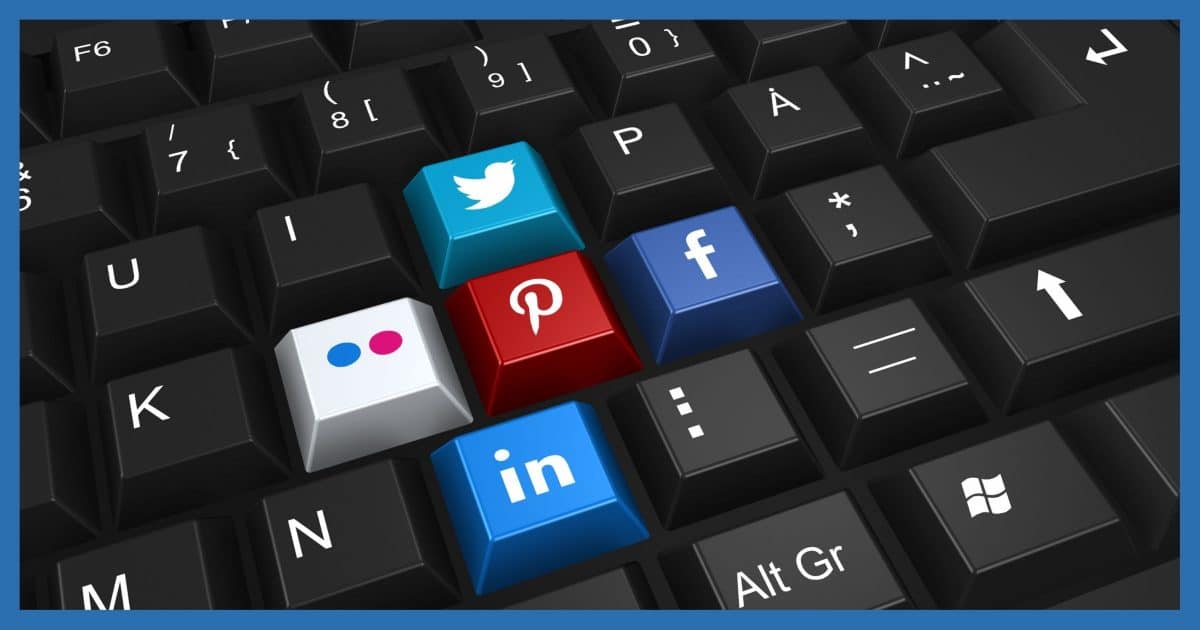 The goal of many social media companies is to keep you engaged as long as possible. You can avoid social media algorithms and take back (some) control.
A lot has been written in recent years about social media — specifically, the algorithms social media companies use when choosing what to show you.
To say it's controversial is an understatement. It's been blamed for everything from increasingly short attention spans to the looming downfall of democracy.
Let's review just what those algorithms mean, how they work, why they work, and some ways you can avoid them — or at least take back more control.
Social media algorithms
The algorithms used by social media sites to determine what to show you are designed to maximize your use of their service and keep you engaged as long as possible. Rather than showing you what you explicitly ask for, they show you what they believe will increase your engagement. You can take back control by choosing alternate sources for important information, focusing on the "social" aspect of social media, and, in some cases, using available controls to side-step the algorithms.
What's an algorithm?
An algorithm is nothing more than a set of instructions to be followed.
The classic example of an algorithm you're already familiar with is a recipe: ingredients and steps to produce the desired result, such as a cake.
In essence, computer algorithms do the same thing:
Ingredients: data
Steps: actions taken using that data
Result: some kind of outcome
For example, the algorithm an email program might use to "check for new mail" might involve:
Get account credentials
Sign in to email service
Ask if there are any new messages
If there are, download those messages
If configured to do so, delete the messages from the email service
Step-by-step instructions to achieve the desired result, which is to show you any new email.
Naturally, this is simplified. The actual algorithms implemented by your email program, or just about any software on your computer or online, are more detailed and complex by several orders of magnitude.
Social media algorithms
Each social media service has its own algorithm, or list of instructions. It uses its own data and priorities to determine what to show you. It's quite possible that a single social media service has multiple algorithms at play for different situations, individuals, and locations.1
One thing that is at least similar across social media services seems to be the desired result: they all want you to spend more time using their service. The longer you stay engaged, the more money they make by showing more ads and more sponsored content.
That's where the algorithms come into play.
What we expect is to be shown the most recent posts or tweets or videos from the various pages and people we've elected to follow. That is a very simple algorithm: select everything I've expressed an interest in, sort it by the date posted, and show me the most recent.
It's generally not the algorithm they use.
Optimizing for retention
Giving us what we expect is nice and all that, but apparently the social media services believe it's not enough to hold our attention. We'll use their platforms more and longer if the systems use our actions to predict what truly engages us.
Rather than paying attention to what we say we want, they pay attention to what we do.
That's a much more complex algorithm, although it's conceptually simple (if vague): "show more posts (tweets/videos) similar to the posts you seem to like".
What does it mean to be "similar to"? It could be the content. It could be the hashtags. It could be posts your friends viewed. It could be any characteristic that the service chooses to define as similar.
What does "posts you seem to like" mean? It could be the amount of time you watched a video. Posts you've literally "liked". Posts you've commented on. Posts you've shared. Posts you've interacted with in any way, positively or negatively.
Keeping you engaged doesn't mean keeping you happy. If you're spending more time with a post because it upsets you, then social media services may well find and show you more posts that upset you.
And, of course, social media algorithms are constantly being tweaked and tested, all with the goal of getting you to hang around longer.
Can we avoid it? Maybe. Sometimes.
Controls in social media services
Some social media services make it possible, although not obvious, to exercise a little more control.
Click the star pattern at the top of your Twitter feed, and you'll have an option: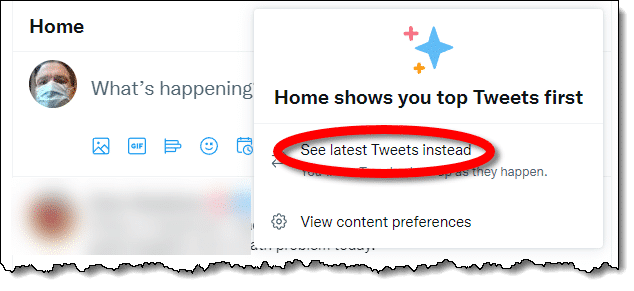 Top Tweets:  Twitter's algorithm. Latest Tweets: who you follow in chronological order.
On Facebook: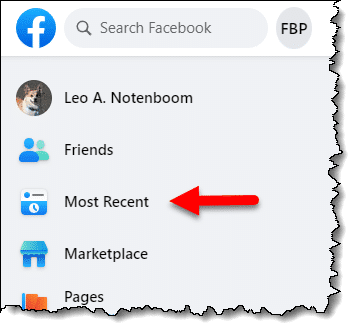 The default feed uses their algorithm, but "Most Recent" supposedly lives up to its name.
"Most Recent" lives in the left-hand column, on desktop, though you may need to click a "See more" to expose it. On mobile apps it appears as "Recent & Favorites" if you tap on your own icon. Once again, you may need to "see more".
Unfortunately, it's easy to "reset" to the default feed as you navigate within Facebook. On desktop, at least, consider bookmarking the page you land on after clicking on "Most Recent" and using that as your Facebook home link.
YouTube — also, at its heart, a social media platform that leverages an engagement algorithm heavily — has a "subscriptions" link: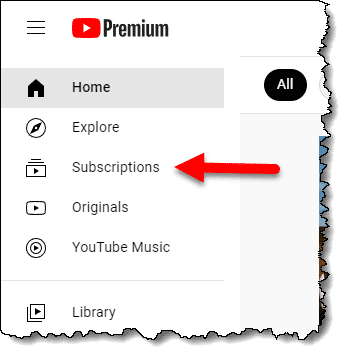 The default Home in YouTube shows you videos based on their algorithm, whereas the Subscriptions link shows you videos from those accounts you've subscribed to, in chronological order.
Unfortunately, not all services have alternatives like this.
My approach
To begin with, I don't rely on social media for news, other than perhaps local breaking news such as traffic or weather. I use social media for its social aspect: to connect with people.
Instead, I get important information from other sources.
Those sources include:
Email newsletters. Honestly, I get some of my best news and information via the newsletters I choose to subscribe to. They arrive in my inbox and reliably give me the information I expect. If they don't, I unsubscribe, of course. My inbox becomes one of my best-filtered and most-focused sources of information I truly care about.
RSS feeds. This isn't for everyone, but surprisingly, many websites and news organizations publish their information in this somewhat geeky format. Much like emailed newsletters using aggregators (I use Feedly), you can subscribe to as many feeds as you like and see only what you choose.

2

Subscriptions. Patreon is one example, but using other platforms, I once again pick and choose who or what I want to follow, and get their information delivered in an assortment of ways (I typically choose email if that's an option).
Bookmarks. It's old school, I know, but I have a curated list of bookmarks that takes me to specific websites for people, organizations, and communities I follow and participate in.
Google Alerts. This is perhaps somewhat fringe when compared to our typical uses of social media, but I find it useful. Google Alerts sends you a message with links to webpages it discovers that match a search term you set up. For example, I get a daily notification of new pages talking about "windows 10" that I can quickly scan, and, if so inclined, visit.
I still use social media. I still think it's valuable, particularly the "social" aspect. But when it comes to "media", I much prefer techniques like these that leave me in control and sidestep social media's attention-retaining algorithms.
Podcast audio

Download (right-click, Save-As) (Duration: 15:42 — 14.4MB)
Subscribe: RSS