(Also known as your Outlook.com or Microsoft account.)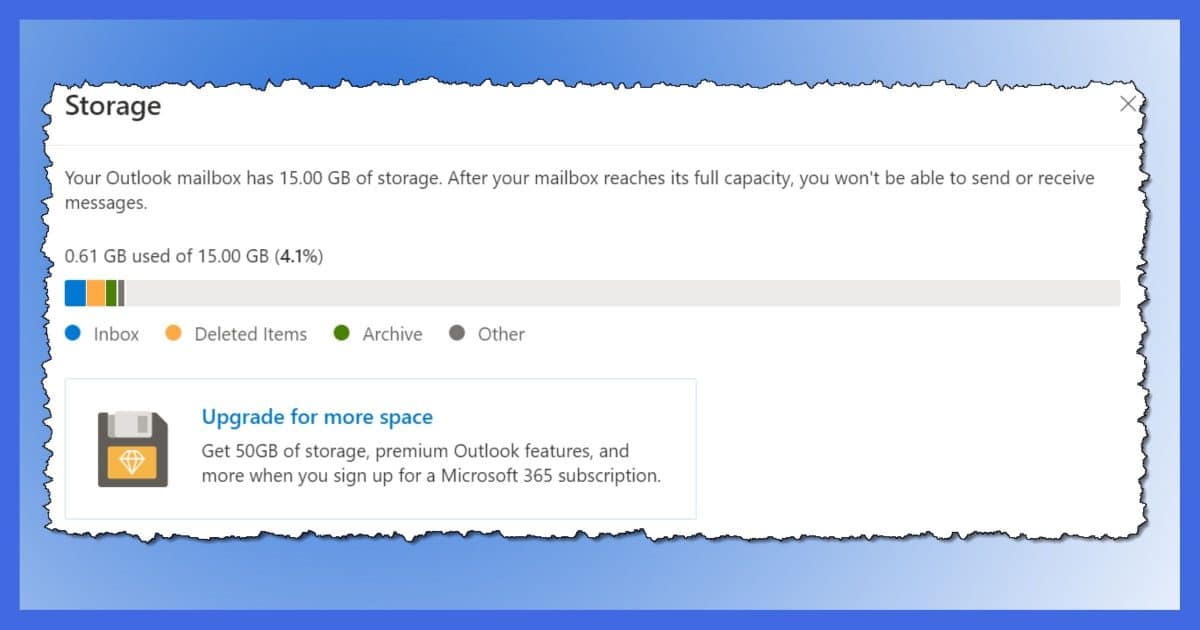 Microsoft will show you how much space your Hotmail/Outlook.com/Microsoft account is using, if you know where to look.
Question: When you have a lot of emails in your Hotmail account, is it possible to see how full the inbox actually is? How many kilobyte/gigabytes is there, and how many percent full is the inbox?
It's there — just well hidden. Sometimes the first you hear of it is when you get some notification that your mailbox is full.
This applies to any Microsoft account, not just Hotmail. Outlook.com and several other email services provided by Microsoft all qualify and run into similar limitations.
Let's see how much space you have, how much you're using, and how much is left.
Finding the space used in your Outlook.com account
In settings — either in "General" for free accounts, or "Premium" for Microsoft 365 subscribers — is a storage indicator. Besides showing you your total available storage and how much is used, your folders are listed from small to large so you can see which are using the most space.
Finding the space used
After you've signed into your Outlook.com account, click on the gear icon near the upper right and then on View all Outlook settings near the bottom of the resulting menu.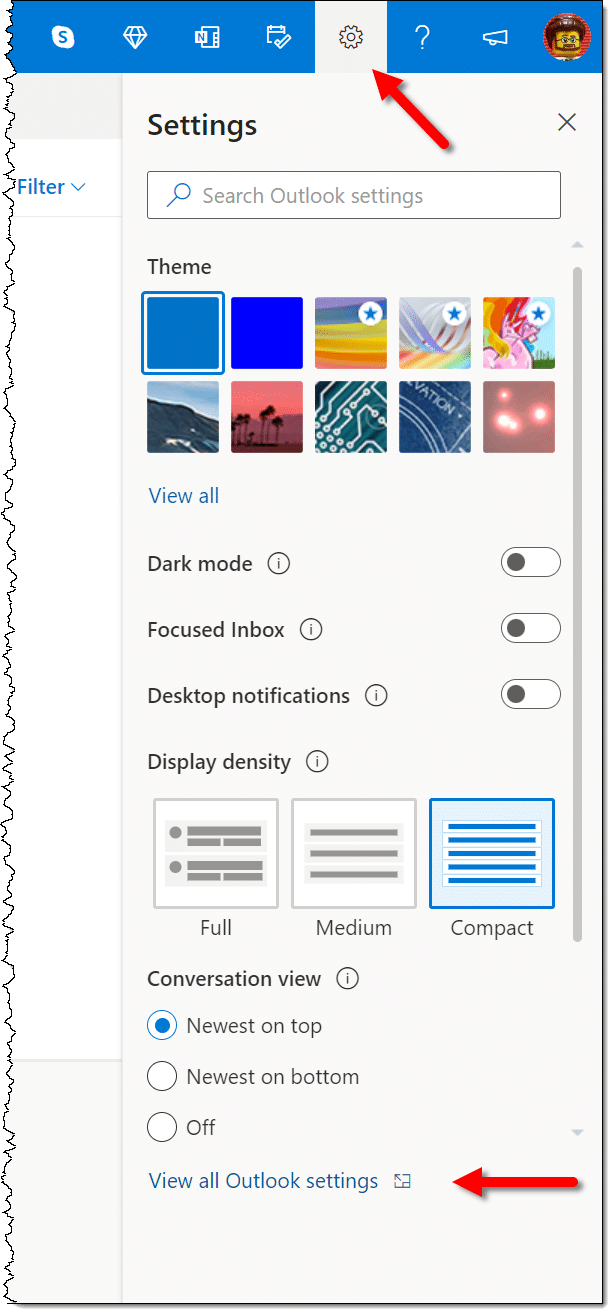 On the resulting page, if you have a Microsoft 365 subscription, click on Premium in the left-hand pane.

You may need to scroll down to find the "Storage" section.
If you have a free account, click on General in the left-hand pane and then Storage in the resulting sub-menu.

In the "Premium" example above, you can see I have 50 gigabytes of storage available to me, of which I'm currently using less than one.
Scroll down further for more information.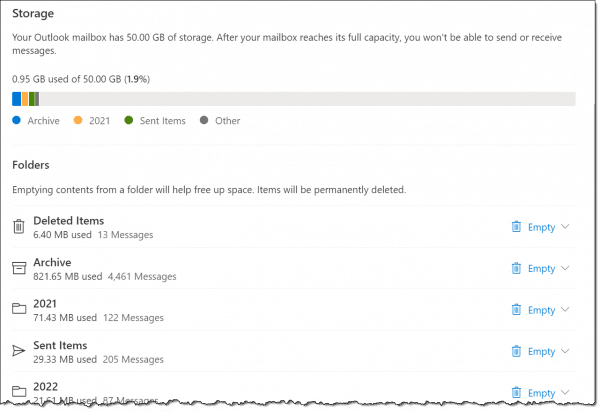 After the Deleted Items folder, your folders will be listed in order of size, so you can quickly determine where the space is being used.
It's about more than the inbox
You asked specifically about the inbox, but all folders count. This includes your Inbox, Deleted Items (aka Trash/Recycle Bin), Sent Items, and any other folders you've created.
In my example above, you can see that my Archive folder is taking up the most space.
I could delete everything in it to free up that space, if I wanted to.
More appropriately, though, I might instead first back up that folder by using a desktop email program to connect to my Outlook.com account and download all the email using IMAP. Once on my computer, I'd copy the contents of the Archive folder to a local folder not associated with the email account. (How you do this depends on what desktop email program you use.)
Once you have things backed up, you can delete email to free up your space.
Do this
If you have a Microsoft account, know your limits.
It's a good idea to know how close you are to running out of space to avoid losing incoming email. If you're close, managing the contents of your online folders using a desktop app is one good way to ensure you can keep all your mail without running out of space.
Of course, you're backing up your email regularly anyway. Right?
Want something else in your inbox? Subscribe to Confident Computing! Less frustration and more confidence, solutions, answers, and tips every week.
Podcast audio

Download (right-click, Save-As) (Duration: 3:12 — 3.2MB)
Subscribe: RSS