My Hotmail account was hacked into and even though I had access to my account, I did not feel comfortable, so I permanently closed it down. I'm still able to use the address as a website login, so I know no one else has been assigned my username. I would love to once again be able to use this email account.
You may not be able to.
The fact that you can use it to log in to some other service means nothing. What matters here is your ability to log in to your old Hotmail account, and whether or not we can recover that.
I'm guessing not, for reasons that apply to just about any email service out there.
While other services might use your email address as a login ID, that's all it is.
A login ID, once created, doesn't have to be a working email address.
Attempting to recover the email account through normal means is the first step.
If left alone for too long, the account may have been deleted.
It may now be someone else's account.
If not, you may be able to create it as a new account.
Email addresses as logins elsewhere
There's a very important misunderstanding here that I want to clear up.
Just because you can still use that email address to log in to another online account doesn't mean that the email account still exists or is in use. All it means is that the email address was yours, and was active at the time you set up the other online account.
Back then, you probably had to respond to some kind of confirmation sent to that address in order to activate that second online account.
Today, it only means you may have problems in the future should that second account ever get hacked.
Email as an identifier
All the email address is now is an identifier. You're telling this other online service who you are, and they happen to use email addresses as a way to identify you. Some sites use usernames, some use email addresses. Some let you choose.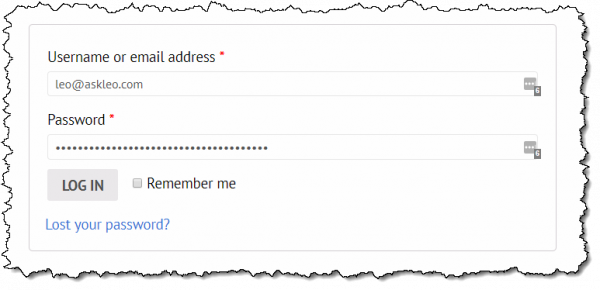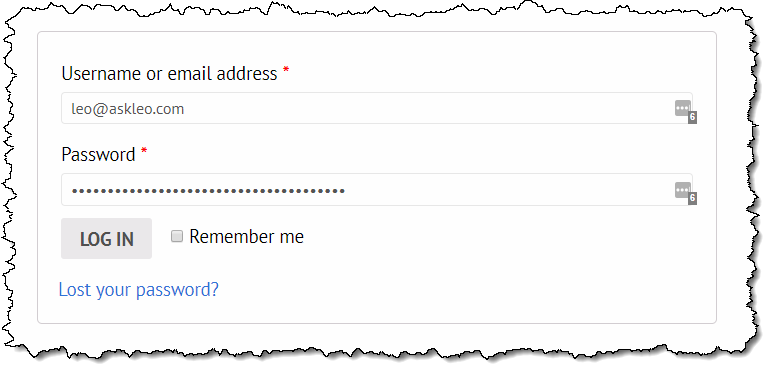 The fact that you can log in to another online service using that email address as an identifier has nothing to do with whether or not that email address still exists.
However, you face another problem.
If you can't log in to this other online service for some reason, you would ask for password recovery assistance, perhaps similar to the "Lost your password?" link in the example form above.
That service would email you a password reset link to the old email address you no longer have access to.
Reactivate your account
When it comes to recovering your old Hotmail account, your options are few.
First, go to Outlook.com — the new home for Hotmail and all other Microsoft email accounts — and try to log in with it. If you can, great. You're done.
I'm assuming, since you came to me, you can't log in. The only option then is to attempt to recover the account using the techniques provided by Microsoft.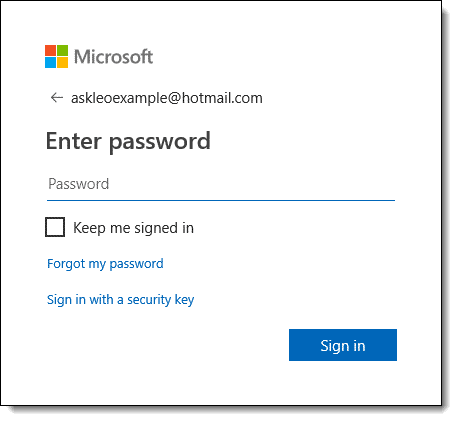 That means using the "Forgot my password" link in the dialog shown above. Follow the instructions to attempt to prove you are the rightful owner of the account and deserve to regain access to it. If this fails, you cannot recover the account.
Deleted accounts
If you haven't accessed the account in a long time — say months or even years — most email providers assume you've abandoned the account, and delete it.
By deleting it, I mean they remove everything the account used to have, and make the email address available for someone new to take it as their own. If that's happened, it's not your email address anymore.
There's no way around that.
The amount of time it takes for an email service to decide an account has been abandoned varies. At this writing, Microsoft states that you must log in to your Outlook.com (aka Hotmail) account at least once a year. Other services have other timelines.
But there's one other straw to grasp at.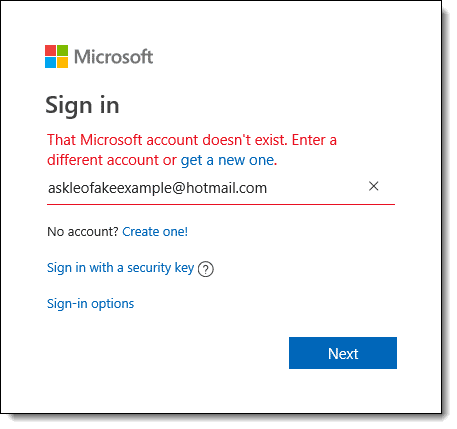 If you're told that the account doesn't exist when you attempt to sign in, you can attempt to create it right then and there. It may be available.
If successful, you won't have "recovered" your account, but you'll have re-created it — or more correctly, created a new account using your old email address.
If you can't get it back
If you can't get your old email address back, it's critical to take one more step: visit all the sites and services where you were using it, and change them to an email address you have access to.
And then remember to keep that account active by logging in periodically.
Podcast audio

Download (right-click, Save-As) (Duration: 5:14 — 2.5MB)
Subscribe: Apple Podcasts | RSS