Hello, Leo. I left my Hotmail account open on another device, meaning I logged in on someone else's computer and forgot to close out. I think the individual left the page open, possibly viewing my email. They have a Mac. I have a PC. Is it possible to figure out if my Hotmail account is open on another computer? Is there any way of closing it out without having access to the other device? Perhaps by changing the password? Does your account have a timeout and automatically close? It's imperative that this person not have access
Unfortunately, there are several reasons that you don't want to log in to your email account on the computer of someone that you don't actually trust. The possibility of walking away while it's still logged in is really only just one.

Change your password
First things first: yes, change your password.
On most email systems that should invalidate any other open sessions, if not instantly, then after the open session times out. If it does not then no, I'm not aware of any way to force the other sessions to close. There's typically a timeout, but it will vary from service to service and I'm actually not sure what it is for Hotmail.
Also, as long as you did not check "Remember Me", your account credentials will be forgotten as soon as this other person closes the browser.
By the way, Gmail actually has a feature you probably want. It will show you how many other places the account is currently open and even have a "close other sessions" button, but I'm not aware of such a feature for Microsoft accounts such as Hotmail.
It begins with trust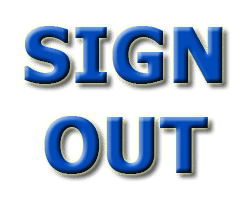 Now, clearly, you don't want this person to have access to your email. That makes total sense, but I really need to ask a harder question. How much do you trust this person? Really? Would he or she be the kind to use that access, however brief, to do something? Something like changing security settings or accessing your contacts list ?
If so, changing your password probably isn't enough. You need to treat it like the account has already been hacked. I'll point you at my article, "Email hacked, 7 Things You Need to Now" for what to do next.
Let's get even a little bit more paranoid, shall we?
When logging into your account on another person's computer, you're placing an incredible amount of trust in that person. Why? Well, they could intentionally have key loggers installed. They could get access to your password or other credentials.
It doesn't even have to be intentional on their part. They could have malware, in which case you could be exposing your account credentials to hackers. That's why, first things first, change your password. Even if this doesn't close the open sessions immediately ( though it probably will) it actually protect you from a variety of other possibilities. Possibilities that are sometimes, perhaps even more unsavory than having someone you know reading your mail: possibilities like someone you don't know reading your email or even sending email from your account.