Hi, Leo. Do you have any observations, comments or advice about the recent Symantec talk given to Wall Street Journal? They seem to say that only 45% of computer viruses are caught. Are we as home users more prone to attack nowadays, or is this comment mainly directed to companies as an earnings increase tactic? I'm sure we'll be interested in their falling profits.
Yeah, this actually made the headlines a couple of weeks ago. The headline that was being generated of course, was "Antivirus is dead".
No.
Antivirus is not dead.
In my opinion this is just another case where somebody chooses an exceptionally sensational headline or position in the hopes that it will get people talking. Apparently they succeeded, because here I am, talking about it.
Effectiveness
I actually have no idea where the 45% figure comes from. I have a hard time believing it's a reflection of anti-malware tool effectiveness (or ineffectiveness). What I could believe is that it's the result of some kind of combination of people not keeping those tools up to date, intentionally ignoring their warnings, or perhaps not even not running them at all. So exactly what it means is unclear.
But if it's a global statement of overall effectiveness of the tools, I disagree.
But let's say, just for a moment that this figure is correct. Let's say that you really only have about a 50/50 chance of malware getting caught by your anti-malware tool. And again, to be clear, I do not believe this is the case; I'm just letting it slide so I can make my next point.
If there's any point to really take away from the discussion then, it's this: anti-malware tools are only a part of the solution anyway. One thing I agree with is that you cannot rely 100% on anti-malware tools to protect you from everything.
Only a part of the solution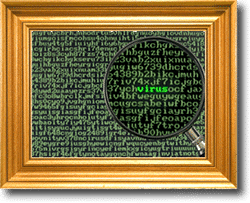 First, not all tools catch everything. I've said this before. There is no perfect anti-malware tool.
Second, not everything that we might call malware is in fact, malware. Consider the recent rise of what we've come to call "foistware". These are the toolbars and other things that get installed surreptitiously as you install something else. Technically, they're not malware, but to most people, they are. Anti-malware tools may or may not even try to catch these so-called "potentially unwanted programs" or PUPs.
Third, no anti-malware tool can stop a user from doing something that that user is intent on doing. It's been referred to as the "dancing bunnies" problem. If you get something that promises you a video of cute, dancing bunnies, you're going to do everything in your power to see the dancing bunnies you've been promised, even if that means circumventing the security systems on your computer, and even if the promise of dancing bunnies turns out to be a lie. I've seen many, many kinds of posts and scams on Facebook that really leverage this dancing bunnies problem.
It's really nothing new
The fact is not much has changed. Anti-malware tools were never 100% solutions, though I'll certainly claim that they offer more than a 45% solution.
The real solution is, and has always been, a combination of things that I mention here fairly regularly and that you already know. Yes, use anti-malware tools and keep them up to date; but also use a firewall; and keep all your software, especially your system software, as up to date as possible. Don't open email attachments that you aren't absolutely sure of. Secure your network, back up.
But above all, be skeptical because by far, the single most important anti-malware tool in your arsenal is you.