This past month I've focused a little more specifically on backups. Not that every month isn't "backup month" here at Ask Leo!, but at the risk of over-saturating you with backup-related information, I elected to try and run with a little bit of a theme.
Today, I want to explain why.
I've been running a little survey, and the results are not encouraging.
The silver bullet
You probably already know that backups are the single most powerful approach to preventing data loss in the face of hardware and software failures, malware, and account hacks.
Yes, backing up is that powerful.
However: day in and day out I hear stories from people who've lost precious files – irreplaceable photographs, life-critical documents, important correspondence, and more – simply because they've not backed up. And yes, in many cases, even the most basic of backups would have saved 'em.
You know the mantra by now: If it's only in one place, it's not backed up.
Do you back up?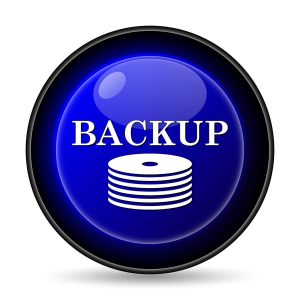 For the last month or so, after people confirmed their subscription to The Ask Leo! Newsletter, they received a survey with a simple question: Do you back up? with the following options:
Yes, I have automated image backups
Yes, I have automated data-only backups
Yes, I back up manually
Usually, when I remember
Rarely
No, I don't believe I need to
No, I know I should but I don't know how
What's a backup?
The results are … depressing1.
Not at all: 25%
A full one-quarter of the responses fell into the "No", or "What's a backup?" camp.
These are the folks whose data is at risk, they know it, and they've done nothing about it.
Now, to be fair, 4% of the "Not at all" folks were people who don't believe they need to back up. Whether they're right or wrong, only time will tell, but at least it's a conscious choice on their part.
That leaves 21% of that group who simply don't know how to do it.
It's depressing, since these are the very people I've been trying to educate with article after article and book after book. Clearly, my work here is not done.
Sometimes: 25%
Just under another quarter of the responses fell into the "Usually" or "Rarely" category.
Naturally, anything is better than nothing, but this haphazard approach to backing up should make you nervous. Whether or not you believe in fate, it seems that if something bad is going to happen, it's likely to happen at the worst possible time. When it comes to backing up, that worst possible time is before the data you care about has actually been backed up.
A "Usually" or "Rarely" response implies that you're doing it manually, and have to remember to do it.
Trust me on this: you will forget. And you will forget at the worst possible time.
Add our first two categories together, and we see that half the survey respondents are not even coming close to backing up appropriately.
Yes, mostly: 37%
The good news here is that over one-third of respondents are backing up something, albeit not necessarily everything, or in an automated fashion. These are the folks who indicated that they back up manually (27%), or automatically back up only their data (10%).
Part of me wants to admonish both categories:
Backing up manually is error prone. Like the "sometimes" crowd above, manual backups rely on your remembering to backup when it's important. Unfortunately, it's all too easy to overlook it at exactly the wrong time.
Backing up only your data is also error prone, and potentially inconvenient, come recovery time. To begin with, it assumes you can successfully identify everything that is "your data" to be backed up. When it's time to recover, it also assumes you don't mind reinstalling everything, losing application and other histories, and reconfiguring all those hundreds of application settings and tweaks.
However, these people said "Yes, I back up", at least in some form. That's absolutely fantastic. Rather than assume the shortcomings might have been overlooked, I'll take the confidence in saying "Yes" as a sign that the issues have been thought through and decisions made.
Leo's heros: 13%
You know what I like: I like automated, system-image backups of some sort.
When it comes to protecting your PC, I'm a strong believer that nothing protects you like backing up your entire system regularly, and automating the process so you don't even have to think about it.
I'm thrilled that 13% agree and have this set up. These are the people I won't hear from in a panic on the verge of massive data loss. They're the people who, when – not if – something happens, will just use their backups and get on with their lives.
These are my heros.
I wish there were more of you.
The goal: 100% heros
OK, maybe not all situations call for automated full-system image backups. I'll be honest and say that I have a couple of sacrificial machines myself that, if anything were to go wrong, would need a re-install to recover. (But no data would be lost – that's backed up.)
So maybe 100% is a bit of a stretch. So let's turn it into an 80/20 goal instead.
In my ideal world, the answers to "Do you back up?" would fall into two buckets:
80% of all computer users would have complete, automated, full-system image backups on a schedule appropriate to their level of computer use.
20% of all computer users would have at least all their data backed up automatically somehow, or make conscious and well-informed decisions to not back up some portion of their digital life.
What a wonderful world that would be.
How would you make it happen? Have ideas? Let me know in the comments.
Podcast audio

Download (right-click, Save-As) (Duration: 7:09 — 6.6MB)
Subscribe: RSS