Question: Windows 10 keep asking me to set up OneDrive. Is OneDrive really useful and is it needed?
Is it needed? No. There are plenty of alternatives if you want cloud storage and features similar to OneDrive.
Or you may elect not to use cloud storage at all.
Is it useful? In my opinion, absolutely.
OneDrive is a cloud service from Microsoft that can be used for:
Online backup
Inter-device file syncing
Mobile file access and automated backup
Access to files anywhere
Ransomware and accident recovery
and more.
OneDrive as backup
If you use OneDrive for nothing else, use it for almost-real-time backup of your work in progress.
Each time you save or update a file in the OneDrive folder on your machine, it's uploaded to your cloud storage. Even if you lose your machine, the files are still accessible from your OneDrive account online.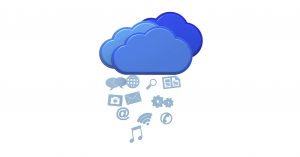 In one blow, OneDrive gets you all three "basic" requirements of a backup:
A duplicate copy of your file
On different media
In a different location
When it comes to a basic files-only backup, OneDrive is hard to beat.
OneDrive as automated file copy
OneDrive is also useful for keeping a selection of files on more than one machine, and keeping them all updated and in sync.
Say, for example, you have a machine at home and a machine at work. You set up OneDrive on both using the same Microsoft account. Now, files you place in OneDrive at work will automatically show up on your machine at home, and vice versa. No thought or action required — it just happens.
It doesn't have to be work-related — it can be school- or home-related — or even upstairs and downstairs computers, if you like. Or all of them. Everything in OneDrive synchronizes with all the machines on which it was set up with the same account.
OneDrive as mobile file access and backup
OneDrive is available on your mobile devices also.
There are two important uses:
You can access all the files in your OneDrive account from your mobile device
You can configure the mobile app to automatically upload pictures (and optionally videos) immediately after you take them
As long as you have an internet connection (or as soon as you do) your pictures are immediately backed up. Even if you lose your phone, they're waiting for you in the cloud.
OneDrive for unanticipated access anywhere
Say you're on trip, having left your technology behind. For one reason or another, you need to be able to access one of the files you've been working on.
OneDrive can do that. Securely1 sign in to OneDrive on any computer and use OneDrive's web interface to download the file. If needed, you can upload the file again if you make changes (at which point it'll automatically update on all your machines back home).
If it happens to be a Microsoft Office file, there's a good chance you can view and even edit the file without needing to download it at all, using the free online versions of Microsoft Word, Excel, and other Office tools.
OneDrive for "oops" and ransomware recovery
OneDrive includes file version history. Up to 30 days of changes to your files are kept online.
What that means is that if you accidentally lose a file, or make changes you want to negate, you can view the file's version history online and restore any of its previous copies. I think of it as 30 days of "undo".
If you have Office 365 or a paid account, OneDrive also monitors for signs of a ransomware attack and then facilitates rolling back all your files to their state prior to the attack after you've otherwise recovered.
If OneDrive notices a large number of your files being encrypted, you'll get an alert notifying you of the possibility of ransomware at play. If it is, you can do whatever you need to do to remove the infection from your machine without worrying about the files stored in OneDrive. Once clean, you can instruct OneDrive to restore all your files to their condition before the infection. You can read more about OneDrive and ransomware in Microsoft's article, Ransomware detection and recovering your files.
OneDrive accounts and space
You have some amount of free storage in OneDrive with your Microsoft account.2 If you have Office, you have significantly more.3
You can also purchase more storage should you need it.
If you don't currently use a Microsoft account to sign in to your machine, it's easy to have the Microsoft account become your computer's sign-in mechanism when setting up OneDrive. While I generally recommend using a Microsoft account for your Windows 10 sign-in4, if you're averse to that you may want to avoid setting up OneDrive, or do so with caution for the issue.
Podcast audio

Download (right-click, Save-As) (Duration: 5:33 — 2.6MB)
Subscribe: RSS
Footnotes & References
1: The operative word here is"securely". Typically that means you'll only do this if you have some level of trust in the machine and its owner. Regardless, make certain to clean up and log out when you are done. This is not likely to be something you'll want to risk on a public computer, or perhaps only in the most dire of circumstances.
2: Currently 5 gigabytes (GB).
3: Currently 1 terabyte (TB).
4: There are several reasons, but the most notable is that you have many more account sign-in and recovery options with a Microsoft account than with a machine account.