Only if you really can copy everything. (Spoiler: you can't.)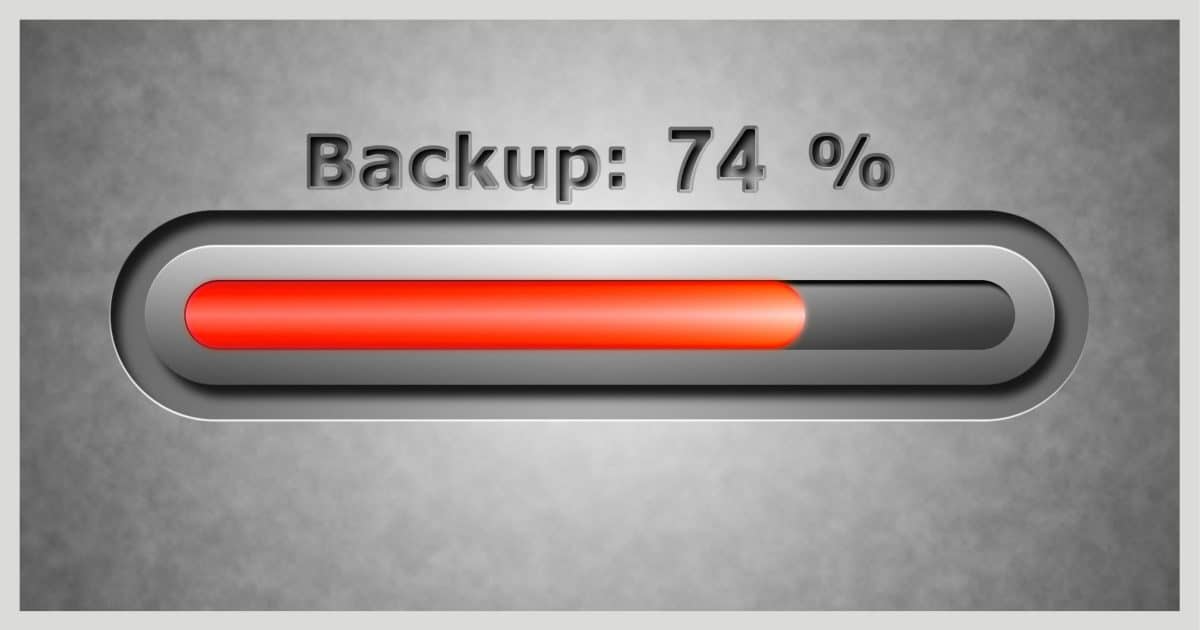 It's tempting to just use file-copy tools to back up what you think you need. But you can easily miss something very important.
Question: For security in case of a crash, can I just copy everything — like my entire C: drive — to an external drive as a backup, rather than using a backup program? At the present time I am just copying My Documents to a flash drive, but am concerned that to recover I would have to rebuild all the files and updates if I had a crash.
Sure. You can do that: just copy everything. It provides a level of protection, and it's significantly better than doing nothing at all.
But your safety net has some extremely large holes in it.
There are things a "copy everything" backup misses that a traditional backup program would catch — things you'll really care about when the worst happens.

Copying everything to back up
You can back up by copying all files from your system drive to a backup drive. Files in use will be skipped, including much of Windows itself. This approach also frequently saves only the most recent copy of a file, overwriting whatever was saved previously. A dedicated backup program has neither of these limitations and will keep you much safer against a wider variety of threats.
Copy everything to another drive
The scenario proposed here is backing up C: by just copying all of it to an external drive, like F:. If you're familiar with Windows Command Prompt, it might look something like this:
C:> xcopy /e /h c:\ f:\
There may be other options that would make sense, but I've included the important ones to copy the contents of all files and folders from the root of the C: drive to the root of the F: drive, and copy hidden and system files as well. It would have to be run "as administrator" to pick up files that normal accounts don't have access to.
In theory, it seems simple, and it's conceptually close to what a backup program does.
But there are some very important things missing.
What "copying everything" misses
Many important files are not backed up using this approach.
Most importantly, many1 files open in running programs at the time of the backup will not be copied.
And some files are always in use.
The most notable may be the Windows registry — the storehouse of settings and configurations used by Windows and installed applications. If Windows is running, the files containing the registry are locked from outside access.
Without the registry, if your hard drive were to die, you're still looking at a complete reinstall of Windows, followed by a complete reinstall of your applications, onto a replacement drive.
The registry is just the tip of the iceberg. When running, Windows has many other files open, preventing you from backing them up with a simple copy/paste. Other applications may also be running with locked and uncopiable open files.
A backup program really
 

can copy everything

Backup programs use functionality specifically designed to give them access to protected files and files in use.

In other words, a backup program copies everything.

There are a couple of other less-critical-yet-handy benefits to using a backup program.

Most backup programs easy to set and forget. Once configured, they run and back up automatically. Yes, you should test your backups, but you won't have to waste much energy thinking about them on a regular basis; they just happen.

But there's an interesting scenario in which a backup program can save the day that doesn't involve a hard-disk crash or other catastrophic failures.
How "copy everything" backups lose files
Imagine this scenario.
You create an important file. I'll call this version 1.
Your nightly file copy backup backs it up.
The next day, you make changes to the file, creating version 2.
Your nightly file copy backup backs it up, overwriting version 1 in the backup.
The next day you realize that those changes to version 2 were a horrible, horrible mistake.
You really want version 1 back. Except it's gone. It's been overwritten everywhere, including your backup, by version 2.
Had you been using a good backup program, that scenario may have had a different outcome.
Incremental backups
Imagine this scenario instead.
You create an important file. Once again, it's version 1.
Your backup software creates a full image backup of your hard drive, including the file.
The next day, you make changes to the file to create version 2.
Your backup software creates an incremental backup, backing up only those files that have changed since the previous backup, including version 2.
The next day, that same realization hits: version 2 was a disaster, and you need to revert to version 1.
In this scenario, you can. An incremental backup has two important differences over the "copy everything" approach:
It only adds files to the backup, never deletes them.
It only adds those files that have changed since the previous backup.
That means that version 1 of your file is still there, ready to be recovered with your backup software.
Incremental in practice
I configure my backup software to:
Create a full image backup of everything once a month.
Create an incremental image each night of everything that changed that day.
Save backups for at least two months.
That means I can revert any file to the state it was in any day in the preceding 60 days.
Now, aside from the "files in use" problem I talked about earlier, you could probably devise a system using batch files and copy operations to mimic much of this. But a backup program is more reliable, easier to use, and in my opinion, worth every penny.2
"Copy everything" can work sometimes
To be fair, there are scenarios where simple file copies work well enough.
For example, I have some drives that contain only data, and no files are in use in the middle of the night. I just copy or "mirror" those drives to other drives nightly using a simple file copy operation, much like the command line example shown above. There's no need for a more sophisticated backup, and the mirrored drive is simply there, on my network, ready to be used at any time.
Copying files to backup can also be a space saver under two conditions:
You know — and I mean really know — which files should be backed up and which you don't need. Often that's as simple as having all of your data on a separate drive, partition, or folder.
and
Your system drive is either backed up using a backup program, or you plan on reinstalling the operating system and all applications from scratch in the case of a catastrophic failure.
It's a completely valid way to back up, as long as you know it's sufficient for your situation. It's important to realize that for many people, a complete reinstall would mean a couple of days of lost work, whereas a backup program could have taken care of it in an hour or so.
And that brings me to my final point about using copy operations as backups: restoration.
Restoring your copied files
As we've seen from our original example, a "reverse copy" of the backup on F: back to C: would not restore your system. Certain critical files, such as the registry, would be missing. Your "restored" drive would not be able to boot. You could recover data files from your backup, and perhaps some other files, but that's about it. It wouldn't restore your entire system.
If your intent is to back up everything so that in the case of a failure you can simply and quickly replace a hard drive and restore everything, then a good backup program is the only way to go.
For a complete overview of one approach to backing up properly, have a look at How to Back Up Windows 10.
Podcast audio

Download (right-click, Save-As) (Duration: 9:38 — 11.1MB)
Subscribe: RSS
Footnotes & References
1: Some will be, but many will not. It depends on the restrictions placed on the files when they are opened by the programs involved.
2: Which can often be no pennies at all, since there are free solutions.