What to do when your computer gets slower and slower over time.
The most effective way to speed up a system is to clean it up, have it run fewer programs, and give it more resources.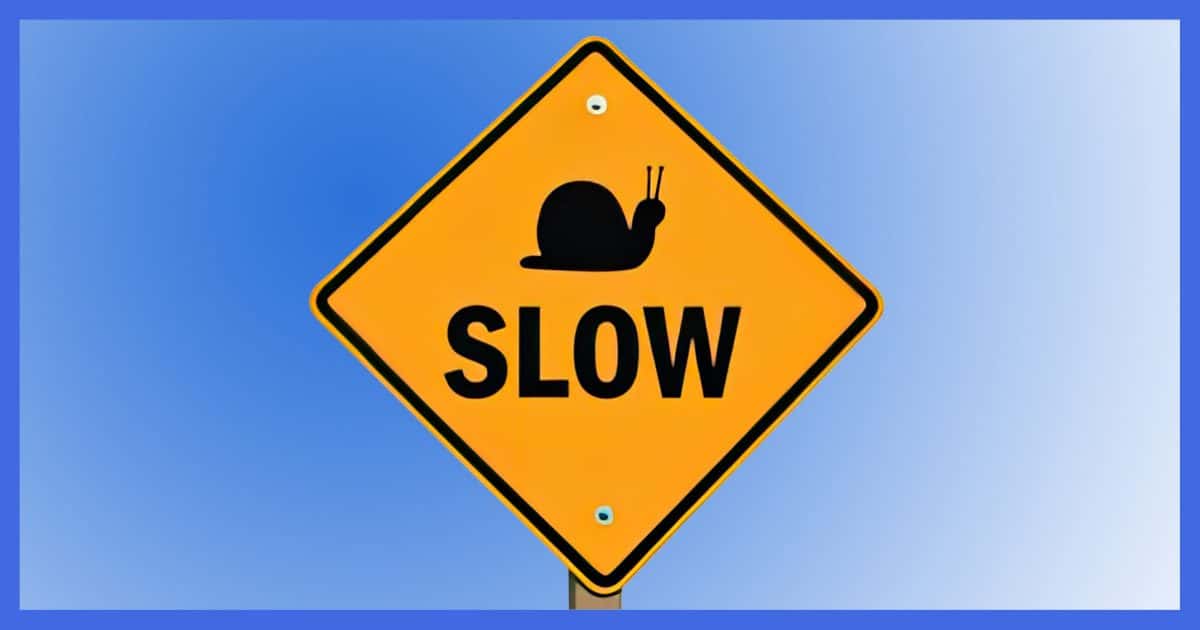 Please tell me how I can make my PC run faster. My machine's just getting slower and slower.
There are several steps you can take to try to speed up your system.
Some steps include hardware changes; others tweak the software installed on your machine.
And some could tweak your habits.
Make your computer faster
Add RAM if you can.
Upgrade to an SSD if you can.
Uninstall any PUPs.
Reduce the number of auto-start entries.
Uninstall any software you're not using.
Try not to do as many things at once.
Add RAM
RAM is cheap, and if your machine can take more, it can be the fastest way to speed up a computer — even one that is poorly configured (which we'll address in a moment).
Windows loves RAM. Practically speaking, it's very difficult to have too much.
If your machine only meets the minimum requirements for the version of Windows you're running, then you probably don't have enough RAM. The published minimums are just that: the bare minimum for a functioning system. If you want a system that works well, you want more RAM. My rule of thumb is to start with at least twice as much as the minimum requirements state, and ideally as much as your machine can handle.
Upgrade to an SSD
SSDs, or Solid State Drives, have become affordable. While they generally don't reach the same capacity as their spinning-platter brethren, they typically have more than enough space to act as a replacement drive for most machines. If you have a traditional HDD, replacing it with an SSD can have a dramatic impact.
SSDs improve system speed simply by being faster to read. Write speeds vary, so the gains aren't as dramatic, but for reading data, SSDs are significantly and noticeably faster.
The process for switching to a SSD is the same as replacing your hard drive with another.
Create an image backup of your hard disk.
Physically replace the hard disk with the SSD.
Restore the image backup of your hard disk to the SSD.
Make any final adjustments, such as adjusting partition sizes.
There used to be a concern about SSD lifespan, but they now typically outlast the useful life of the machine they're in.
Nonetheless, I strongly suggest that you plan for failure anyway and back up regularly. (This holds true with a traditional hard disk, since they, too, can fail catastrophically and without warning.)
If hardware upgrades aren't possible or don't speed things up enough, it's time to look at software.
Reduce running programs
By far the biggest reason machines slow down is there's too much software running.
Note that I said running, not installed. Installed software just takes up space on your hard disk. Running software uses RAM, uses your CPU, and can use disk and network resources as well.
It's the software that's running on your machine that can slow it down.
And software seems to accumulate over time, making your machine seem slower and slower.
PUPs and other foistware
In recent years, the amount of software installed surreptitiously when you install something else has exploded. It's not at all uncommon to encounter a machine whose browsers are loaded with unwanted toolbars and a taskbar filled with icons for unrecognized and unwanted pieces of… well, I'll call them "software", though other words could be used.
Start by reviewing How Do I Remove PUPs, Foistware, Drive-bys, Toolbars, and Other Annoying Things I Never Wanted? It's a good first step to removing software you didn't ask for and don't want that may affect your machine's performance.
Auto-start is not always your friend
Many programs install components that start automatically when you start Windows, whether you want them or not. Unfortunately, that means that they're typically always running, stealing resources from the programs you do want.
There's no checklist for what you do and don't need. There's no canonical list of the things you can remove from startup. And to be completely honest, not everything that runs automatically contributes to performance issues, though there's no list of the ones that do, either.
It's unfortunately vague, but that's the way it is.
The problem is that everyone's needs are different. Ultimately, it depends on the software you use and the way you use it. The only advice I can give is:
Review the icons shown on the right-hand side of the taskbar on your Windows desktop. Each of these represents at least one running program or a Windows status of some sort. For each program, determine if you need that service, and check the corresponding program's options for a "Start with Windows" type of setting you can turn off.
Review what's getting started automatically in Task Manager's Startup tab. Review each entry to confirm you need it there. Do a little online research, if needed, to determine what each component does.
Of course, if you want to go even further down the rabbit hole, you can run a program like Autoruns, a free download from Microsoft, which will show you everything that runs as part of starting up Windows. I'll warn you it's quite geeky, and it's easy to harm your system by disabling the wrong thing.
Uninstall stuff you're not using
I said above that simply having software installed on your computer doesn't affect performance. That's literally true. Software taking up space on your hard disk doesn't affect how quickly your computer responds.
However.
As we've seen, sometimes installing software does more than just put files on your disk. Sometimes it installs things that run automatically whether you want them to or not. In an ideal world, we'd be able to understand what each of those auto-run items would do so we could make appropriate choices for each.
We do not live in an ideal world.
Uninstalling software you're not using anyway will remove any related auto-start items you might not even be aware of. If you're not using it, there's no reason to keep it around.
Change your bad habits
If your system is strapped for resources, it's possible you might be contributing to its performance issues.
How?
By running too much software at once or causing the software you run to require more resources than your system actually has.
The solution?
Do one thing at a time.
When you're done with a program, close it. (File->Exit, ALT+F4, or whatever other options the program has to exit.)

Reduce the number of browser tabs you keep open simultaneously.

Reduce the number of documents you keep open or spreadsheets you're working on simultaneously, or any number of things that require the programs you run to keep track of more than they need to.
Each of those things contributes to system slowness by adding to the CPU's load and the amount of RAM used by your machine.
Other items to consider
Other things you could try to increase your system's performance include:
Clear your browser cache.
Consider using a lower screen resolution or a lower color depth for your monitor.
Use a plain color instead of a picture for your desktop — the picture takes up memory that could be used for other things. (This is extra important if you connect to your machine via Remote Desktop.)
There are many, many other tweaks of various and dubious value out on the internet, but these are the ones that I focus on as getting the most bang for the effort.
Podcast audio

Download (right-click, Save-As) (Duration: 4:50 — 6.7MB)
Subscribe: RSS