Snoopers gonna snoop, maybe.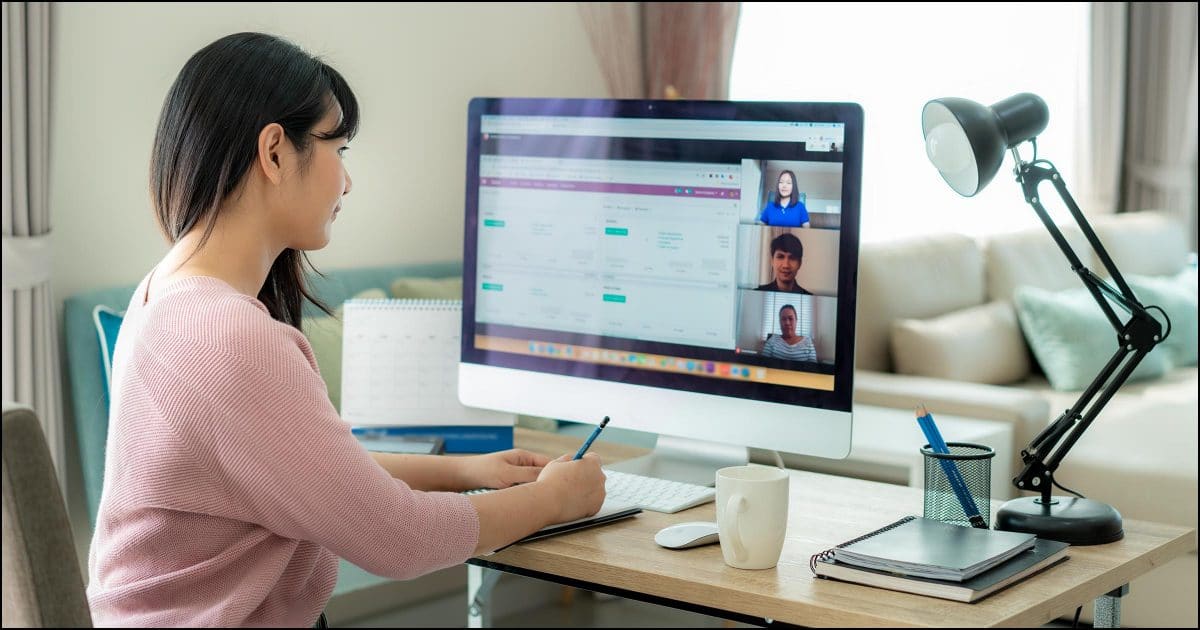 Working from home can be convenient, or even a necessity. Does it open up your other online activity to scrutiny by your company?
Question: Like many, I'm now working from home. Since I have to connect to my company's network to make that happen, I'm wondering — does that mean the company can spy on what other, non-work, stuff I do?
Like so many scenarios, the answer boils down to "It depends."
It's very possible your company can see what's happening on your computer. It's also possible they cannot.
And of course, it's also possible they're clueless as to what capabilities they have.
If you take home a machine from work there's no telling what monitoring tools might be included; all bets are off. If you use your own machine then any software you install from your workplace could come with monitoring tools. Further, if your internet connection is routed through your company's network when you're working, they can almost certainly examine your traffic should they desire. If you're at all concerned, the safest thing is to keep separate machines for work and personal use.
Take-home machine
The biggest risk is if you've taken home a computer that belongs to your workplace. Be it a laptop or desktop, the computer belongs to the company, and has very likely been set up by your company's IT department or resident computer geek.
In this scenario, honestly, all bets are off.
Just like when you use this machine in the office, the company absolutely could monitor everything that happens on it, whether it's work-related or not.
Not only can they, but they probably have every legal and ethical right to do so. It's their computer. If they wanted to, they could install whatever monitoring software they like on the machine, and you might not even realize it.
I haven't run across any companies that do this, but it's absolutely possible.
Using your own machine
Things get stickier if you're using your own machine for work.
What makes the most difference here is how you connect to your workplace. If you connect using a VPN provided by your company, then you open the door to a wide variety of potential monitoring. All of that machine's internet traffic — work-related or not — may be routed through that VPN and through your company's network.  That means it's easily monitored at their end.
Similarly, it's easy for your company to include monitoring components in applications you need to download, install, and run on your machine. One would hope those components would monitor only the application in question, but there's nothing that says they wouldn't be able to monitor all activity on your machine.
If you don't connect via a company VPN and only visit company-internal websites for your job (perhaps protected from the public by a site login), then the chances of them monitoring anything else on your machine is lower.
But, honestly, all they need to do is to convince you to install a keylogger of some sort in the guise of a company-required add-on or utility, and once again, all bets are off.
If you're at all concerned
As you might realize by now, there's no way to be certain your company can't spy on your non-work activities when you work from home. While it's rare (at least I certainly hope it's rare), it's possible enough that if you have a real concern, you might want to take some action.
My knee-jerk reaction is, if you can't trust the company you work for not to spy on you in a way you don't approve of, why are you working there? I realize, however, not everyone has the luxury of leaving their job — and certainly not over issues like this.
The simplest solution is to maintain a "church and state" division of activity. Designate one computer as work-only: use it only for work, and have it be the only computer you use for work. Continue to use all your other equipment normally. In theory, then your company could monitor only your work machine.
And, yes, I have to say "in theory". It's still possible your work computer could use malicious techniques to intentionally breach your local network and attempt to infect your non-work machines. If you're seriously concerned this could be happening, your only real solution is to treat the work computer as completely untrusted.
Or politely decline the offer — or requirement — to work from home.
Podcast audio

Download (right-click, Save-As) (Duration: 4:16 — 4.5MB)
Subscribe: RSS