And which one I think you should get.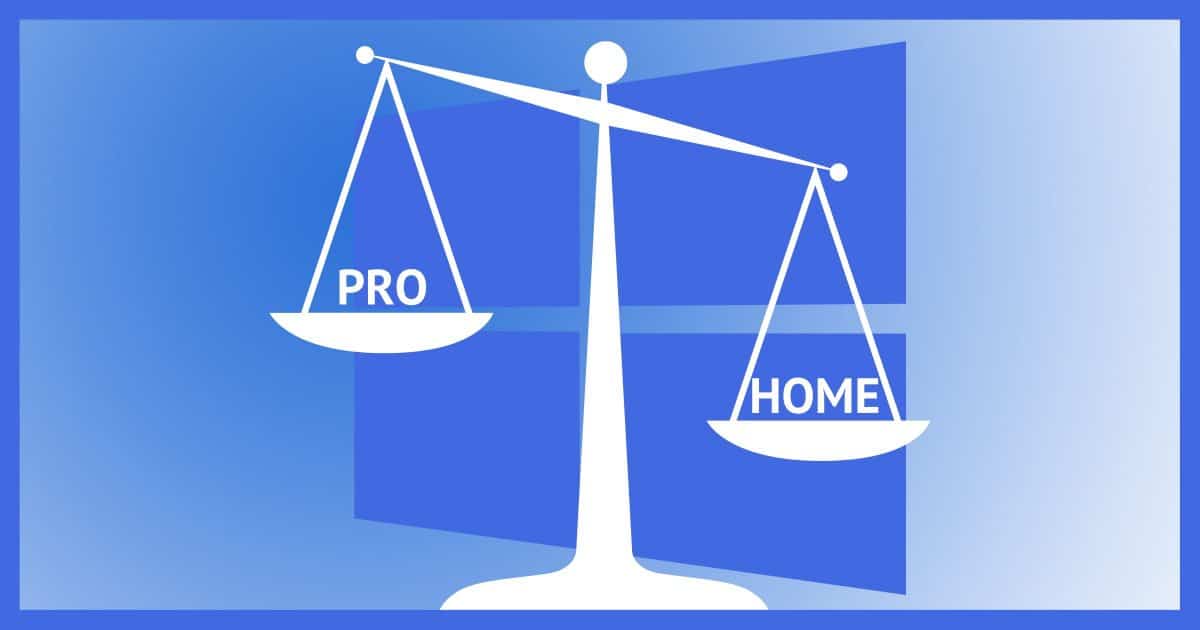 I prefer Windows Professional editions. Here's what I consider the important differences between Windows Home and Pro.
Windows 10 and 11 are available in several "editions". More advanced editions include additional features and cost more.
For personal or small business use, the choice boils down to either Windows Home or Windows Professional. Most new machines come with Windows 10 Home, particularly when sold to individuals.
The Professional edition includes a couple of features I consider convenient, even for the average home user. I recommend Windows 10 Professional.
Difference Between Windows Home and Pro
Windows Pro editions include four features I consider valuable:
Group Policy Editor
BitLocker
Remote Desktop
Pause Windows Update
There are workarounds for each, and there are other less important differences. However, if you can afford it, I recommend Pro editions for both Windows 10 and Windows 11.
Group Policy Editor
Windows Pro Edition includes the Group Policy Editor (File, Run, gpedit.msc). Windows Home does not.
This might seem like a benign omission, and to be honest, for most folks it's no big deal. The advantage is that the Group Policy Editor provides easy access to several important system settings and configuration choices.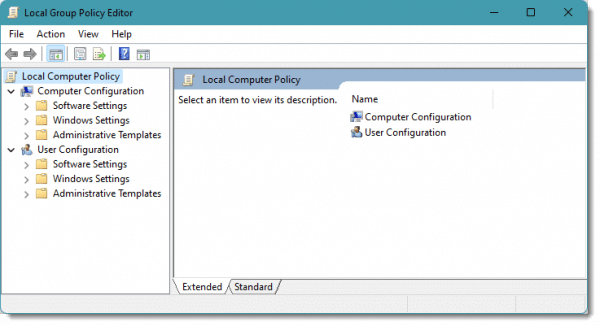 The workaround for Windows Home edition involves changing registry settings manually. Playing around in the registry is certainly do-able, but it's error prone, and certainly more arcane than most people are interested in dealing with. The user interface provided by the Group Policy Editor is a significantly easier, more comfortable way to make changes to your system.
Remote Desktop
The remote desktop client is present in all editions of Windows. That means you can connect from a Windows Home machine to another Windows machine that supports the Remote Desktop Protocol (RDP) service.
Unfortunately, Windows Home doesn't support RDP, so you cannot connect to a computer running Windows Home using Remote Desktop; you'll need Windows Professional or a third-party remote-access tool.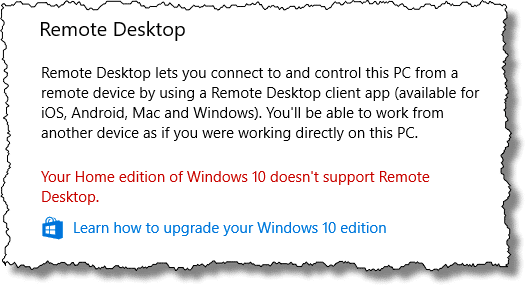 This becomes significant for anyone with multiple computers in a home. (It is possible to use Remote Desktop across the internet, but it's difficult. Ironically, that means that Remote Desktop is best used to connect to local machines… remotely.)
The workaround for Windows 10 Home edition is to install third-party tools like Google's Chrome Remote Desktop, Team Viewer, or VNC (Virtual Network Connection). Some are more powerful, allowing easy connection across the internet; others are more like Remote Desktop, and most easily set up locally.
BitLocker
This gets confusing.
Windows Home and Pro editions support what Microsoft calls "device encryption", though only on some devices. It appears to be based on BitLocker. I've seen it referred to as "consumer BitLocker using Microsoft accounts". It has few options.
BitLocker, on the other hand, comes with Windows Pro and is what I recommend if you're at all interested in encrypting your entire hard drive, particularly if "device encryption" isn't available for some reason.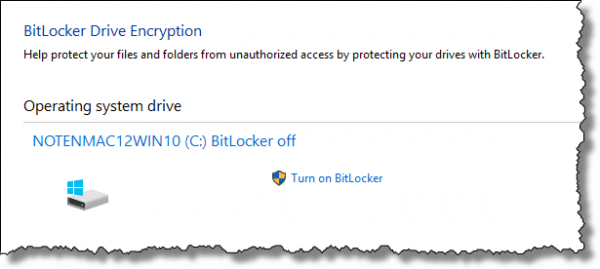 Honestly, if you travel with your laptop, BitLocker — and the ability to control it more completely — is a compelling reason to get Windows Pro.
The workaround for Windows Home edition: third-party tools like VeraCrypt.
Windows Update for Business
Windows Pro allows you to pause Windows updates for up to five weeks.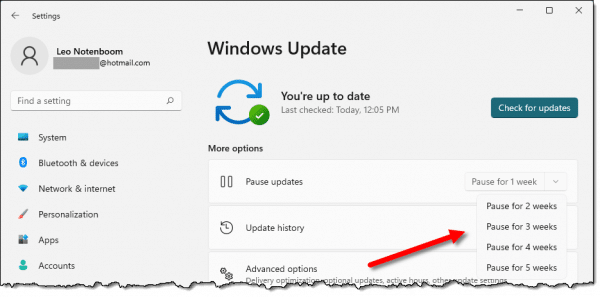 While most still consider this insufficient control over the entire update process, it's more than Windows Home offers.
The workaround for Windows Home edition is to disable the Windows Update service and then remember to turn it back on.
Other features
Microsoft offers a comparison between the two editions for both Windows 10 and 11:
Most of the differences not discussed above boil down to things that generally apply to corporate or other specialized circumstances.
It's the four features above that drive my selection and my recommendation.
One other difference: price
Windows Pro is more expensive than Windows 10 Home.
As of this writing, a quick check online puts Pro at a 60% premium over the Home edition, if purchasing the operating system directly. When buying a new computer, the price difference is often significantly less, plus it'll come pre-installed.
Do this
All the Pro features I've discussed have workarounds you can use on Home. Whether the hassle of setting them up or purchasing them is worth it to you, or whether these are features you might not even care about, I can't say.
What I can say is that getting Windows Pro is a slam dunk for me, and it often makes my life a little easier when helping others if they have it as well.
What I can also say is that subscribing to Confident Computing, my weekly newsletter, will also help. Less frustration and more confidence, solutions, answers, and tips in your inbox every week.
Podcast audio

Download (right-click, Save-As) (Duration: 5:29 — 5.5MB)
Subscribe: RSS