The easiest upgrade… with one small catch.
It's easy to upgrade Windows 10 or Windows 11 Home to Pro. There's just one thing you need.
Many new machines arrive with Windows 10 or 11 Home edition pre-installed. In some cases, aside from no operating system at all, the Home edition might be your only option.
Fortunately, upgrading Windows Home to Pro is super easy.
Upgrading Home to Pro
Purchase a product key.
In the System About box, select the option to change the product key.
Enter the new key.
Windows will update itself from Home to Pro.
The upgrade is not free
I want to be clear from the start that the upgrade from Home to Pro is not free. You need to purchase a product key for the Pro edition of whichever version of Windows — 10 or 11 — you're planning to upgrade.
Any hacks you might find to do it free are at best illegal and at worst malicious, and could result in malware on your machine or worse.
Find a legitimate source and get a legitimate product key.
The Microsoft Store, shown at the top of this page, is one obvious place, but you may be able to find it at slightly lower prices elsewhere.1
Upgrading your current edition
Right-click on the Start menu and then click on System. Scroll down, and you should see your currently installed version of Windows listed.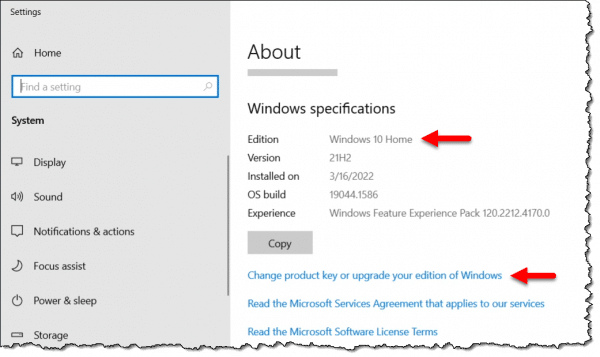 Click the "Change product key or upgrade your edition of Windows" link.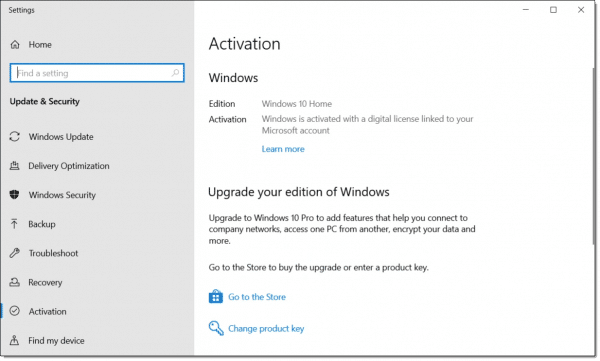 There are two options:
Go to the Store. This opens the Microsoft store, as shown above, and allow you to purchase and install the new product key.
Change product key. This allows you to enter a product key you've purchased previously.
If you have a legitimate product key from a third party, click Change product key.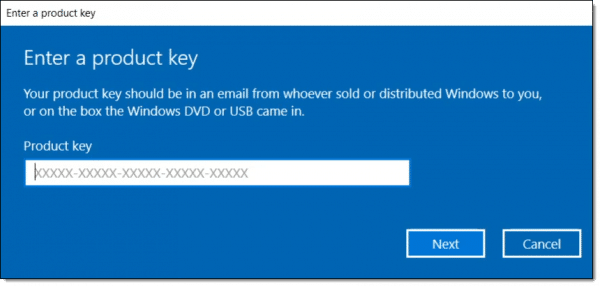 Enter (or ideally, copy/paste) the new product key into the box and click Next.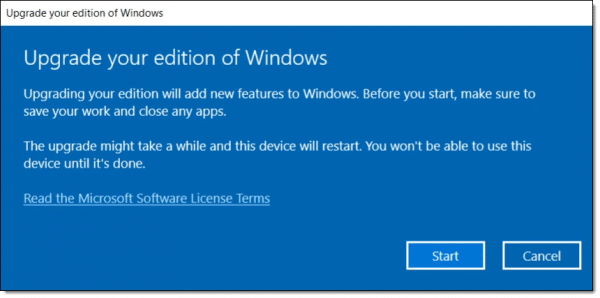 This warning confirms what's about to happen. Save all your work, exit other programs, and plan not to use your computer for a little while. Click Start to begin the process.
The upgrade is an order of magnitude comparable to one of the half-yearly feature releases, so it may take some time. Your computer will reboot a few times.
When it's all complete, you'll need to sign in again. The original "out of box experience" may be run, asking you to confirm a few settings,2 and you'll be up and running in Windows Pro edition.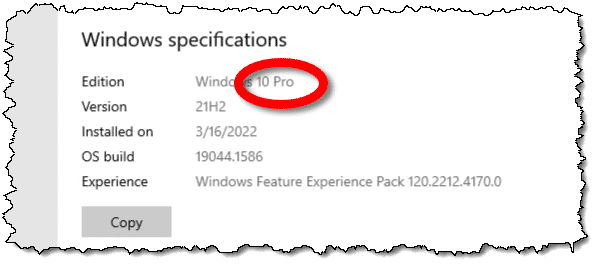 Do this
If you feel the need to upgrade, the process is simple. Just get yourself a Pro product key and follow the steps above. (Back up first, maybe. You know, just in case.)
When you're done, subscribe to Confident Computing, my weekly newsletter! Less frustration and more confidence, solutions, answers, and tips in your inbox every week.
Podcast audio

Download (right-click, Save-As) (Duration: 5:28 — 4.9MB)
Subscribe: RSS