It's a process. Sometimes a lengthy one.
Booting your machine can take time, but so can shutting it down. Various issues contribute to a slow shutdown.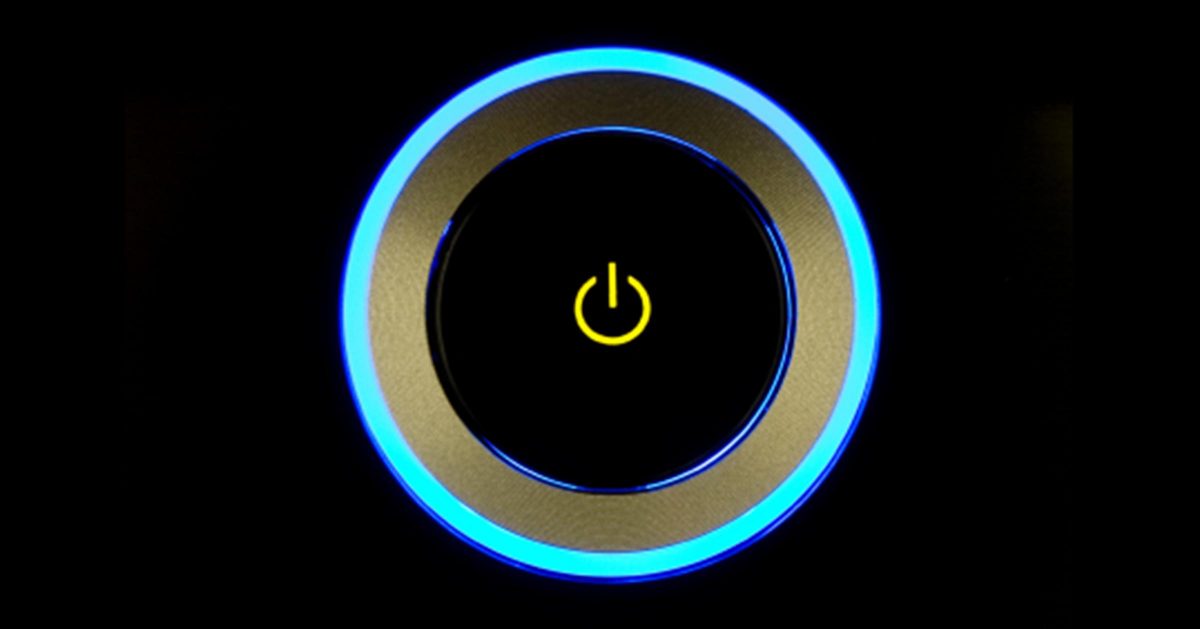 Click Start. Click Shut down.
Wait… wait…
… and wait some more.
It's not uncommon to complain about start-up time: the speed of your computer while booting. The time it takes to shut down is another source of occasional frustration. How long should it take to turn something off? Why can't it just shut down now?
As always, there are many possible reasons. I'll review the most common.
Shutdown takes too long
Shutting your computer down is a process that involves all the software currently running on it. Each can slow, or even prevent, shutdown. Hardware issues and malware can also interfere. The best thing you can do is to run only the software you need and keep everything up to date.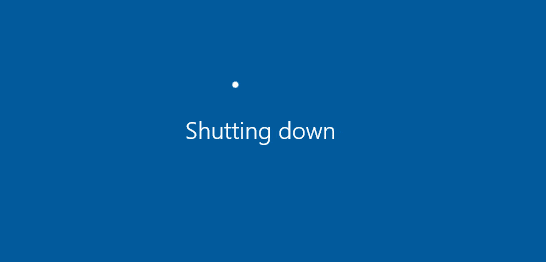 Shutdown: it's a process, not an event
It's important to realize that turning off your computer is almost as complex a process as starting it up, and perhaps even more so.
Once you tell Windows to shut down, it asks each running program if that would be OK. This gives every program an opportunity to do things like warn you if you have unsaved work. Next, all programs are then told that Windows is shutting down whether or not they like it. After that, device drivers (the software responsible for each piece of hardware on your system) are told that a shutdown is about to happen.
Why this complex chain of events? Because every application needs an opportunity to save whatever it needs to save,  and each device driver needs an opportunity to turn off devices properly.
That all takes time. Sometimes it takes a long time; and sometimes there's a problem. Let's look at the most common problems: running programs, hardware, and malware.
So many programs
Shutdown speed is at the mercy of every piece of running software. Each gets the opportunity to perform potentially time-consuming work before Windows finally shuts down. In the worst case, they can even pause the process completely as they ask you things like, "Do you want to save this file first?"
As a result, I rarely "just" shut down Windows. I close all my open applications first, dealing with any that need final input from me.
So many more programs
What about all the programs running you didn't start?
Many programs start automatically when you sign in to Windows. Security software, automatic update utilities,  communications tools like Zoom, and others can impact the time it takes for your system to start and shut down. Each program has the opportunity to take time "doing something" before they exit.
What Windows Startup Programs Do I Need? is a good place to learn what starts automatically on your machine and some tactics to determine whether they're needed.
Hardware, too
Your local network can be responsible for shut-down delays, too. Each local connection — say an active printer or files and folders being shared locally — needs to be closed individually. If the remote side is sluggish or non-responsive, that contributes to overall slowness.
Other hardware problems can cause slow shut down, most commonly issues with device drivers (the software used to control the hardware). Actual hardware issues more commonly cause problems at other times.
Make sure your drivers are up to date. If you experience a problem after updating a device driver, it makes sense to check with the manufacturer.
Malware, too!
Finally, there's malware.
Malware works in mysterious ways, and can certainly wreak havoc at any time, including shut down.
Check out the article Internet Safety: 7 Steps to Keeping Your Computer Safe on the Internet for tips to keep your machine safe from malware.
A word about never shutting down
There's taking too long to shut down, and there's never shutting down at all, even when you tell it to.
Taking a long time to shut down could be because of the software you're running, device drivers, hardware issues, or malware. Being slow may simply be a side effect of everything working as it's supposed to.
Not shutting down at all, on the other hand, is a failure of some sort. Poorly written software, bugs, and configuration issues can cause software to wait for things that will never happen.
The most important thing you can do to avoid these scenarios is to keep your software as up to date as possible.
Do this
The real problem with shutdown delays is that there's rarely a single cause; each situation is different.
Hopefully, these guidelines will allow you to narrow down the cause of your slowdown and eventually fix, or at least understand, it.
Want more tips and confidence using your computer? Subscribe to Confident Computing! Less frustration and more confidence, solutions, answers, and tips in your inbox every week.
Podcast audio

Download (right-click, Save-As) (Duration: 6:56 — 9.6MB)
Subscribe: RSS