Factory reset is good, but not THAT good.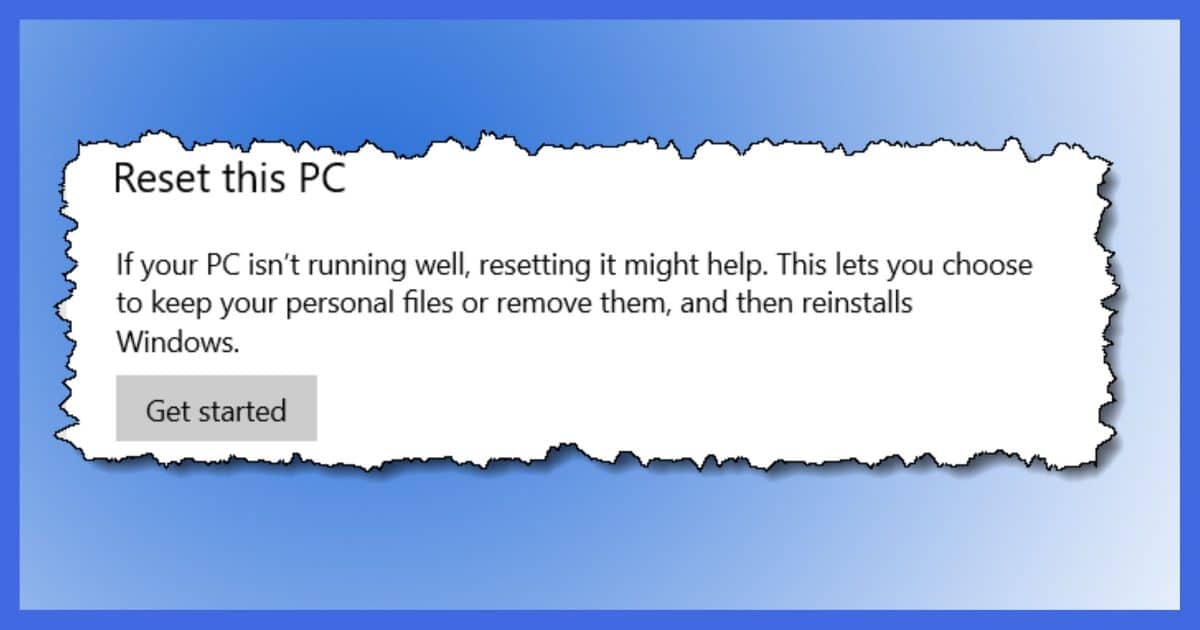 Factory reset is a great option to have, but it doesn't cover all the scenarios a full image backup does.
I'm getting ready to set up my new laptop. Before I start, I'm wondering why do an Image Backup when there is the factory reset built in? Is there any good reason?
Oh my yes.
I can think of at least two or three important scenarios a factory reset would miss completely.
Don't get me wrong, a factory reset can be useful, and it's easier than ever in recent versions of Windows. But it's not a solution to every problem.
Image backup vs. factory reset
An image backup will restore everything after a hard disk failure. A factory reset cannot.
An image backup can be used to restore your data. A factory reset cannot.
An image backup guarantees malware can be removed completely. A factory reset cannot.
Hard disk failure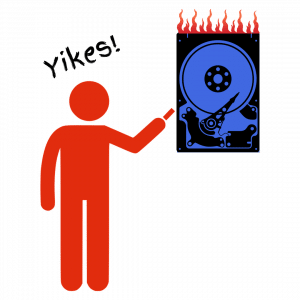 The single most important reason you want to always have an image backup on hand is this: your hard disk can die.
In fact, your hard disk can die at any time, without warning, destroying everything stored on it. Yes, sometimes data can be recovered, but you can't know that beforehand.
And guess where the copy of Windows used for a factory reset is stored? On your hard disk. If you can't reboot your machine because the hard disk has died, you can't even access the factory reset option.
Yes, you could boot from installation media and reset your PC that way — presumably installing it on a replacement hard disk. But everything on your PC will have been lost. A reset in this disaster scenario will only get you so far: a working copy of Windows, and nothing else.
Restoring from an image backup will restore everything to the state it was in at the time the backup was created.
Data loss
Factory reset, aka "Reset this PC", has the option to reinstall Windows as best it can without removing your data. That's great, assuming your data is still there.
What if it's not?
A factory reset will not restore your data.
It could be as simple as accidentally deleting something you shouldn't have. It could be as potentially disastrous as the sudden and complete hard disk failure we've been talking about. The bottom line is that a factory reset only restores Windows itself. It will not recover software you've installed yourself, and it will not recover your data.
An image backup, by definition, contains everything: Windows, your installed programs, your data, and everything else you might not even think of to restore.
Malware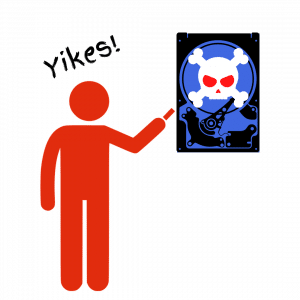 Malware is tricky. Most of the time, a factory reset will remove all currently active malware.
Most of the time.
There are at least two scenarios where a factory reset may not help and may even give you a false sense of security:
The malware is not in Windows itself, but one of your installed applications or other software. A factory reset may not remove these applications.
The malware arrived via data files, which, if left in place by a factory reset remain ready to re-infect your machine the moment you use them.
Restoring to a backup image taken prior to the malware's arrival, on the other hand, is the fastest and most complete way to ensure that the malware has been removed.
Do this
Know that factory reset exists. It's a great way to address some problems, like a misbehaving system.
But take image backups regularly anyway. I prefer monthly full plus daily incremental, but no matter what approach you take, make sure you're taking some approach.
The best scenario to run through your mind is to ask yourself what you would do if your hard disk suddenly died. Would you be able to recover, and how? If you have an image backup, the answer is "Yes" and "Pretty easily."
While you're here, consider subscribing to Confident Computing, my weekly newsletter. Less frustration and more confidence, solutions, answers, and tips like this one in your inbox every week.
Podcast audio

Download (right-click, Save-As) (Duration: 6:23 — 5.5MB)
Subscribe: RSS