What to do if you're affected.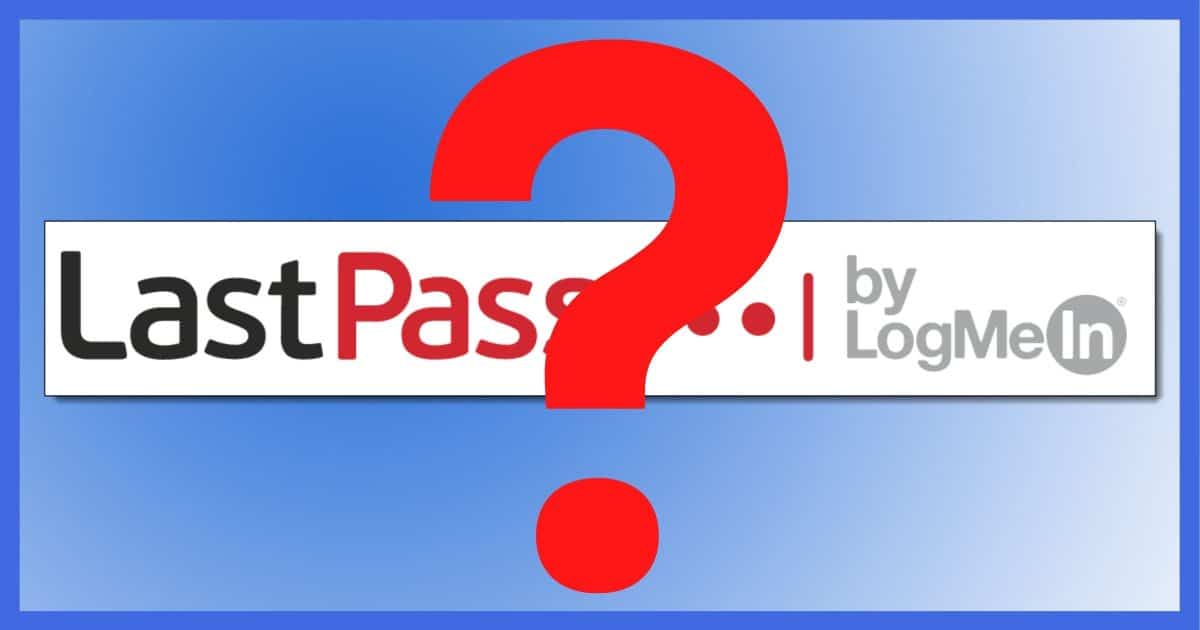 LastPass is changing the terms of their free service. Find out if you're affected, and what to do if you are.
LastPass free version will be restricting access to one device **type** per user. Any suggestions: stay & pay, switch to a different password program?
LastPass threw us a curve with a change to the terms of their free tier.
I don't expect it to affect most folks, but it will affect a few.
I'll review the change, and my recommended approaches if you're affected.
LastPass's free tier will be restricted to a single platform: PC or mobile. If you're impacted, paying is my recommendation, but you can also switch to other free solutions or live with the new restriction. Continuing to use a password manager remains an important part of overall security.
LastPass free tier
In their blog post What can I expect to change for LastPass Free on March 16, 2021?, LastPass announced a change to the terms of their free offering: it will be free on only one "type" of platform. What that means is:
LastPass Free will continue to be free if you use it only on PCs

1

(laptops or desktops).
LastPass Free will continue to be free if you use it only on mobile devices and tablets.
LastPass Free will no longer support using both platform types on the same account: it's one or the other, but not both.
You are only affected if:
You use LastPass Free.
You use LastPass Free on both PC and mobile platforms.
Recommendation #1: stay and pay
I'm a fan of LastPass, and use it across all my devices constantly.
While I don't like the way they handled this change, I believe LastPass is worth the upgrade to an annual paid subscription. At this writing, that's $36 USD per year.
Like backing up, password management is important enough to pay for.
I know not everyone will agree.
Recommendation #2: switch
I don't yet have a specific recommendation for an alternative.2
If free is important, your choices will be limited. Some free plans, such as that offered by Dashlane, are more restrictive than LastPass's new plan. Review them carefully.
Bitwarden has a good reputation, and its free plan seems comparable.
PC Magazine has a recent comparison of free password managers that includes several alternatives.
One word of advice: if you move, make sure whatever alternative you choose will let you take your passwords with you. One of the reasons I originally moved to LastPass was because the solution I had been using had no export function. I believe that's critical, both for backing up and not being locked in. Since LastPass has an export function, switching away from it is theoretically easier. Make sure that's true for whatever solution you choose in case you later decide they're not for you.
Recommendation #3: Live with it
You can simply choose to live with the new restriction. Select one platform, PC or mobile, and stop using LastPass on the other.
There is another somewhat cumbersome approach: a second account. Continue to use your existing free account on one platform, and set up a new one (using a different email address) on the other. You should be able to export and import for the initial setup. Adding new entries and making changes, though, will be difficult to synchronize between the two.
NOT a recommendation: Stop using a password manager
Some folks may take this as an excuse to stop using a password manager altogether.
Don't be one of those people. Using a password manager — any reputable password manager — is far safer than any alternative.
Pay, switch, or live with it, but don't stop using something altogether.
Podcast audio

Download (right-click, Save-As) (Duration: 6:59 — 7.9MB)
Subscribe: RSS
This article, like any article on Ask Leo!, may contain "
affiliate
links". Without affecting the price you pay,
or my decision to include them
, using affiliate links may result in my being paid a commission should you purchase the product mentioned. Affiliate links help pay the bills and support Ask Leo!.
More detailed information.