Question:
My Dell computer came with something called "SupportAssist" that scans my computers for any driver and BIOS updates.
I've had conflicting advice on whether I should let it install those updates. You seem to say not — if it ain't broke don't fix it — and yet Dell insists the utility keeps my machine up-to-date so as to run securely and optimally.
Which is it? "If it ain't broke, don't fix it," or follow Dell's advice?
That's a great observation, and honestly I kinda overlooked manufacturer-supplied support tools like SupportAssist in my article on where to get driver updates.
Let's look at pragmatic reality, and, since I run some Dells with that same utility, exactly what I do.
Manufacturer-supplied tools like SupportAssist provide diagnostics, optimizations, and updates specific to your machine.
It's generally safe to let these types of support tools update your machine and drivers.
The manufacturer may require the tool be run before giving you further support.
These tools can be run either automatically or on-demand. Automatically is usually safe.
Make sure you're getting the tool directly from the manufacturer, and keep it up to date as well.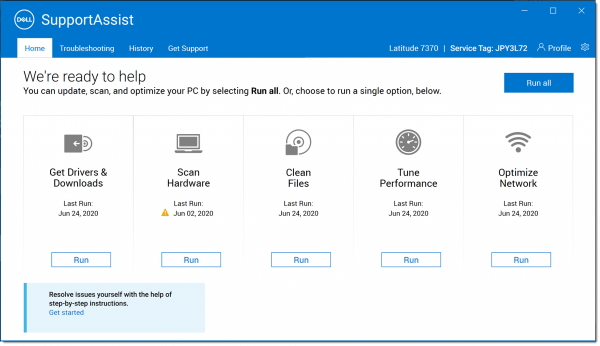 SupportAssist and others
In recent years, major computer manufacturers include utilities that perform a variety of duties. Most commonly they update drivers and often the computer's BIOS, but they sometimes include additional features, such as file cleanup and various types of performance tuning.
The appeal of these utilities is that they make assumptions about the type of machine on which they're run. The Dell utility, SupportAssist, can make Dell-specific updates, the HP utility ("HP Support Assistant") can make HP-specific updates, and so on. This is particularly useful when it comes to BIOS/UEFI updates, which by definition are almost always manufacturer- and machine-specific.
Possibly required for support
Naturally, the manufacturers recommend that you run their utility, or allow it to run if preconfigured to do so automatically. Furthermore, they recommend you take any and all updates offered by the utility.
When reaching out to a manufacturer for assistance, I'd also expect them to insist, or at least strongly encourage, you run the utility to bring your machine as up to date as possible before proceeding. This position allows them to rule out a number of issues that may be resolved with updated software.
Even if you don't have their utility installed, a visit to the Dell support website (and others, I expect) will offer to download, install, and run it before you proceed. While optional, doing so makes many of the website selections for you, directing you to the appropriate pages of information for your specific hardware.
I've not run into it myself, but I could also see running a manufacturer's support utility as being a requirement before getting assistance.
SupportAssist expired?
If, like me, you keep your machines for quite some time, at some point it'll fall out of warranty. The SupportAssist tool will report this as support being "expired".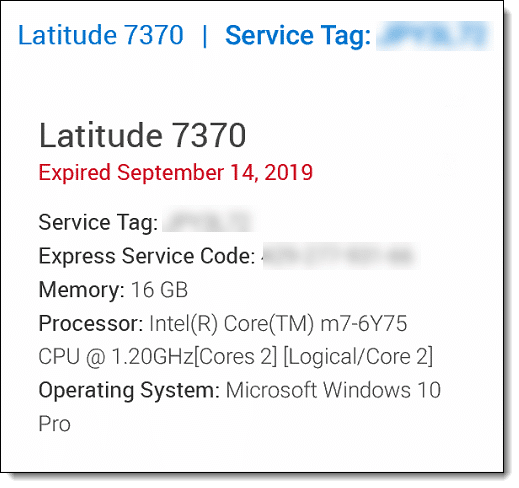 It may try to encourage you to pay for a service contract extension. In fact, it may try hard.
First, that's completely optional. You do not need to renew the service contract. You can, of course, after reviewing the benefits it provides, but my take — especially on machines older than a couple of years — is that it's not worth the expense.
Second, the SupportAssist tool will keep working, and driver and BIOS updates — if any are available — will continue to be installed if you like.
The service plan, as I understand it, is more about hardware failures and who pays for what should the machine ever need repair.
So, should I let it run?
I let SupportAssist run.
My Dell computers come with it, it runs on a schedule, and I just let it happen. If it informs me I have a driver or BIOS update available, I take them.
This proved particularly useful when I was fighting docking station issues with my Dell Latitude last year. Eventually, those issues just went away by virtue of taking updates as they were made available by Dell and installed vis SupportAssist. (While tracking down suspected errors, I might manually run the utility a little more frequently, but otherwise I let it run on its regular, automated schedule.)
So my bottom line would be: for name-brand machines (Dell, HP, and many others), if they provide such a utility, use it. If it comes pre-configured to run on a schedule, let it. If you're diagnosing a problem suspected to be driver- or BIOS-related, run it.
And if it offers an update, take it.
And of course, before any of that, back up. (That almost, but not quite, goes without saying.
)
Podcast audio

Download (right-click, Save-As) (Duration: 6:58 — 7.7MB)
Subscribe: RSS