Programs usually work together well. Usually.
Interactions between software can cause unexpected side effects. If you're experiencing a problem, it's one more thing to look into.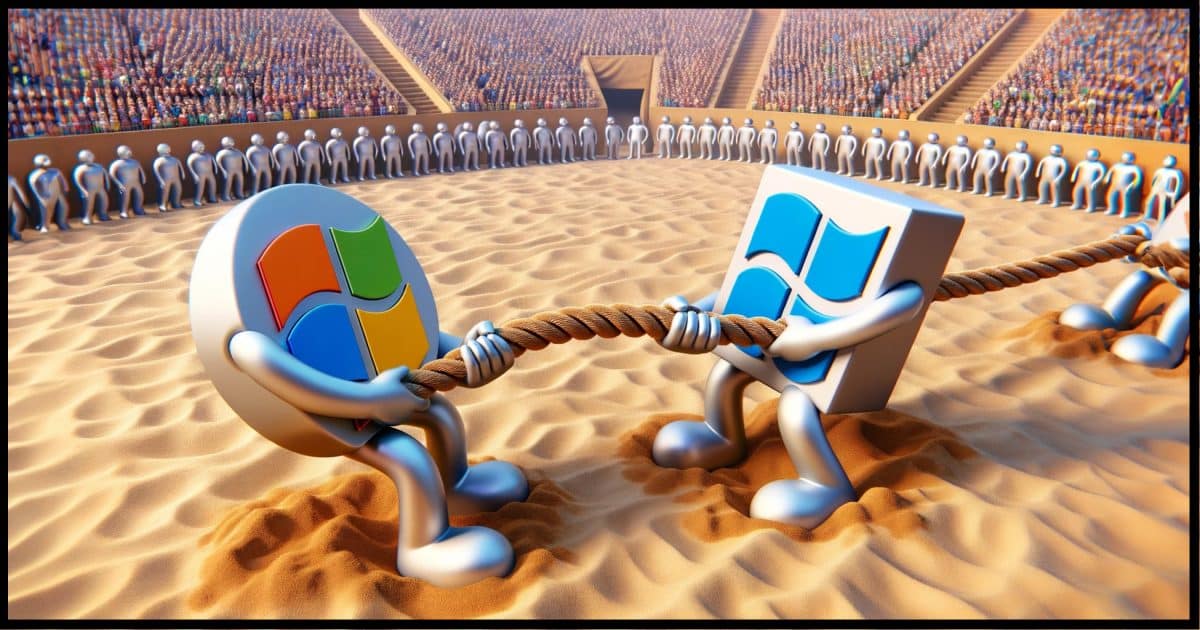 Question:
I experienced
Macrium
Reflect taking a long time to perform its backups. I discovered that if I end task
OneDrive
Sync Engine in Task Manager it reduces run times from hours to minutes.
This isn't an isolated report, and it highlights something important to consider when troubleshooting slowdowns, delays, and other problems.
Software like OneDrive and Macrium Reflect is complex. Running multiple complex applications at the same time increases the demands on your machine.
Step one: simplify.
Interactions between running software
While all the software installed on your PC should coexist without issues, programs can interact unpredictably, complicating the diagnosis of problems. When troubleshooting, consider potential software conflicts and simplify by temporarily disabling certain programs.
It shouldn't matter
I want to be clear about something: it shouldn't matter.
Macrium Reflect and Microsoft OneDrive should be able to coexist happily without adversely impacting one another. On my machine, for example, they're quite happy together, and I suspect that's true on most machines.
While they're involved in the example at hand, this isn't about Macrium Reflect and Microsoft OneDrive. Almost any combination of software can interact in unexpected ways and have unintended side effects.
That's what can make diagnosing a problem so difficult sometimes.
On the other hand, often things just work. For example, I have Dropbox, Google Drive, OneDrive, ProtonDrive, and iCloud all installed and running on my machine. They all work flawlessly, even though they're essentially doing the same thing: synchronizing files across machines and cloud services. I expected conflict, and there's been none.
Sometimes it's obvious
Clashing programs  are well known in the malware arena. Having multiple anti-malware tools installed simultaneously is generally okay. However, having more than one anti-malware tool actually running at the same time is a recipe for unintended side effects. The result can be false positives, missed detection, or even program crashes. This is why most anti-malware tools either complain about or explicitly disable any other such tool if it's noticed at setup time.
It's about diagnosis
Understanding that some software might not play well with others is important when you're diagnosing a problem. Eliminating likely suspects by exiting, disabling, or (in the worst case) uninstalling can provide valuable information if the problem you're experiencing suddenly goes away.
The problem, of course, is understanding what the "likely suspects" might be.
I probably wouldn't have considered OneDrive with respect to backup slowdowns, though I certainly will now. In fact, hearing that Reflect might be sensitive to other software working "in the background" while it does its job will prompt me to look at what else is going on whenever I hear reports of it taking too long to back up.
Using OneDrive and Reflect as an example
Again, this article is not about OneDrive and Reflect. Examining this example scenario can give us insight into the complexity of software combinations in general.
On one hand, it seems plausible that OneDrive might confuse Reflect. If OneDrive is changing files that Reflect is backing up or downloading files while Reflect is backing up, it could make sense that Reflect never sees itself as "done" because things keep changing.1 Or there could be some other conflict as both pieces of software attempt to access resources and keep blocking and slowing each other down.
Or it could be a setting in one that somehow adversely impacts its behavior when the other is running. Or some other characteristic of this person's specific machine may be causing either or both programs to misbehave.
I have no idea whether any of those scenarios are the case. But knowing that temporarily shutting down OneDrive had a dramatic impact on the performance of Reflect on this person's machine would help narrow my search down to issues that might relate. It's valuable diagnostic data.
And to reiterate, it's on this person's machine. In general, OneDrive and Reflect work just fine together.
But knowing there might be an interaction aids diagnosis of similar scenarios in the future.
Do this
It's about the big picture.
This is one of the reasons I ask for as much information as possible when asked a question. It's also why my first response is often to ask for even more.
If you find yourself faced with an unexpected problem or behavior on your device, consider the big picture. Think about what else might be going on that could potentially relate to whatever you see. If there's a way to eliminate that factor, consider doing so to help simplify what's going on. Even if you need it, temporarily turning it off may tell you something valuable about the problem you're looking at.
These are complex systems, and the potential for unexpected interactions and side effects is surprisingly high.
Some days, I'm surprised things work at all.
Here's something else that can help: subscribe to Confident Computing! Less frustration and more confidence, solutions, answers, and tips in your inbox every week.
Podcast audio

Download (right-click, Save-As) (Duration: 4:57 — 3.5MB)
Subscribe: RSS
Footnotes & References
1: As commenters have pointed out, Windows includes a service called "Volume Shadow Service", or VSS, that Reflect uses. It's designed to handle the problem of files changing while being backed up. That's beside the point, though. A hiccup in VSS itself could be causing the interaction problem. The fact that there's something designed to avoid a specific problem doesn't remove it from being suspect when that problem might be happening.