I recently moved my Windows 8.1 virtual machine from my older Mac Pro to my newer Dell XPS laptop. When I ran Windows 8.1, it would periodically display an "Unsupported Hardware" message followed by what was, to me, a very confusing error message.
It took me several tries to parse and understand the message, but the upshot seems to be that the CPU on my newer machine was too new, and Windows 8.1 wasn't going to support it.
And it was going to be downright annoying about it.
Unsupported hardware
Personally, I find this one of Microsoft's most difficult messages to understand. I think the wording that caused me to stumble was "… a processor designed for the latest version of Windows." Normally, we think of Windows as being designed to support the processor, not the other way around.1
In plainer English, "unsupported hardware" means that the newer processor on this machine has security features that this version of Windows will never use. As a result, there are security updates that Windows 10 is getting that this version of Windows — even if it's still being supported by Microsoft — will never get.
This makes no sense to me. The issues addressed by those security updates will presumably be present on older processors that won't get this warning. If they're worth mentioning, they're either worth mentioning for all, or they're worth fixing for all.
The "Learn more" link takes you to a Microsoft article that discusses the topic in more depth, including specific CPU families that cause this problem.
The "right" solution: Windows 10
The solution promoted by Microsoft is to update to Windows 10. In their words, "… new processor generations require the latest Windows version for support."
There's a good chance that the newer machine with the newer processor came with Windows 10 to begin with. It's only folks who "downgrade" to an older version of Windows, or folks such as myself who run older versions on virtual machines, who are affected.
So, if you can, upgrade to Windows 10.
But if you're seeing the "unsupported hardware" message, you've probably already considered, or don't have, that option.
You'll need to take different steps.
Disabling Windows Update
Even though the message may appear at different, seemingly random times, "unsupported hardware" is all about Windows Update (it's even in the title bar of the message box).
Thus, one school of thought is to disable Windows Update.
In Windows 7, set the option to never check for updates, and in either Windows 7 or 8.1, you can disable the Windows Update service.
I don't recommend this. While it might stop the nag, it will also stop any other updates — possibly including Windows Defender updates. My position is that you probably do want updates not impacted by this issue.
Whack it with an (unsupported) hammer
While no longer in development, someone created a small tool — wufuc2 — that disables the "unsupported hardware" notification.
First, back up your machine completely, just in case.
Then, download the appropriate version (32- or 64-bit) for your computer, and install it.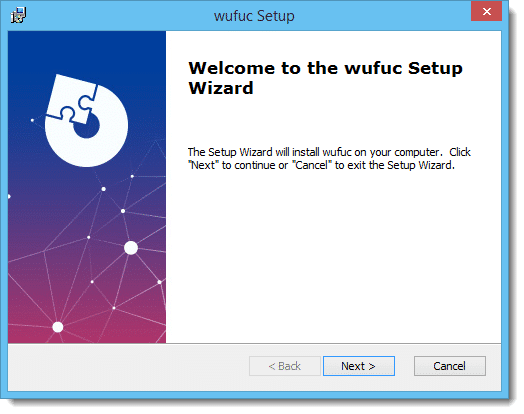 Reboot your machine.
When I did this, I got the "unsupported hardware" warning once. Then I ran Windows Update, which had previously been failing, and brought my Windows 8.1 machine up to date. After another reboot, the warning was nowhere to be seen.
If you need to uninstall the tool, you'll find it in Add/Remove programs, or Programs and Features in Control Panel.
It shouldn't be necessary, but if you need to run older versions of Windows on newer CPUs — as I do — this seems to be a reasonable approach to take.
Podcast audio

Download (right-click, Save-As) (Duration: 4:22 — 4.1MB)
Subscribe: RSS