It's for your own good.
One way to reclaim space (and occasionally even performance) is to uninstall software you don't need. I'll review important places to help you do just that.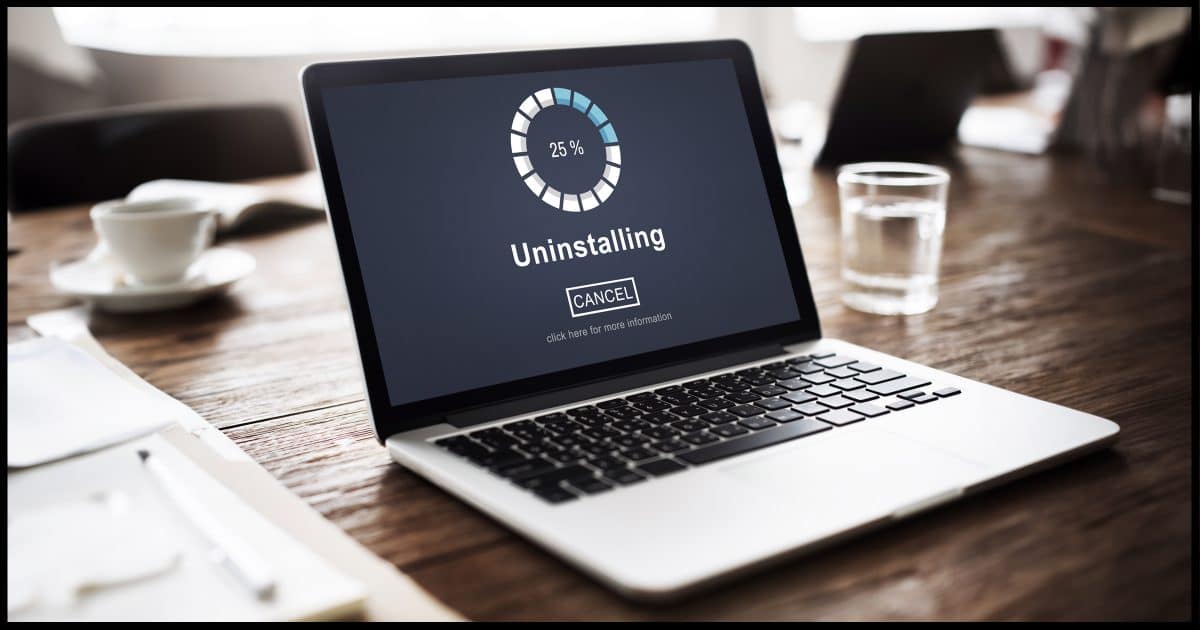 It's not uncommon for a computer to accumulate quite a collection of software over time. Applications, utilities, Windows features, and who knows what else accumulates over time to take up space and resources from our machines.
It's also not uncommon for much of the software installed on our machine to go unused or unneeded. Perhaps we stop using a specific application. Perhaps a trial version of some software remains. Perhaps some software was installed as part of some other installation.
The bottom line is that there are usually things we can uninstall.
There are two, maybe three, places we need to look.
Uninstalling software
Back up.
Visit Settings -> Apps -> Installed Apps to uninstall apps you don't need.
Visit Settings -> Apps -> Optional Features to uninstall or turn off features you don't need.
Consider third-party tools like CCleaner to uninstall default apps that can't be uninstalled the normal way.
Before we start: back up
I know, I know, I'm a broken record on this, but it's important.
Before you start uninstalling programs, particularly if you're not certain about some of the things you're about to remove,  start with an image backup of your system.
That way, if you find you uninstalled something you shouldn't have, you'll always be able to restore that backup image and continue as if nothing ever happened.
If nothing else, it allows you to be slightly more aggressive, knowing you can always turn back the clock should something go wrong.
Here, we'll look at several ways to uninstall programs: the Settings app, the Start menu, two spots for Windows features, and third-party uninstallers.
1: Settings: Apps
The most common scenario people think of when we say "uninstall" is to reverse the effects of a set-up program that was run on their computer at some point in time. Most of the time, that's as simple as re-running the setup program and instructing it to remove whatever software it had previously installed.
Right-click on the Start menu and click on Settings. In the Settings app, click on Apps and then Installed Apps.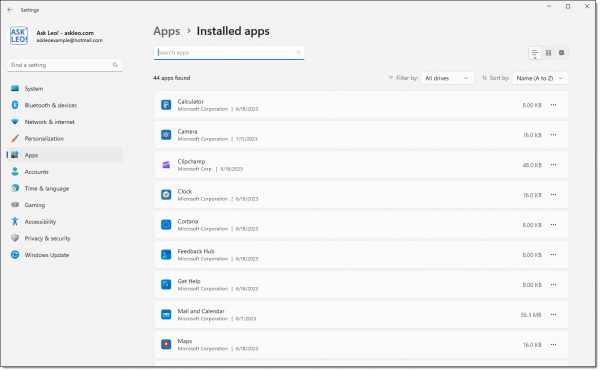 Review the list. For any application you feel you don't need, click on the ellipsis ("…") at the far right, and for those that have an Uninstall option, click on that.
What happens next depends on the application. In most cases, a specific uninstallation program will run and, after confirming, remove the application. Some applications give you the option of leaving any customizations behind so that if you reinstall the program later, those will be preserved.
In other cases, the original setup program will run, displaying the uninstall option. This allows you to add or remove features or components.
In most cases, these types of uninstalls are sufficient to achieve the intended goal: freeing up disk space and removing any auto-start utilities associated with the application.
2: Windows features
Return to the Settings app. Click on Apps and this time Optional Features.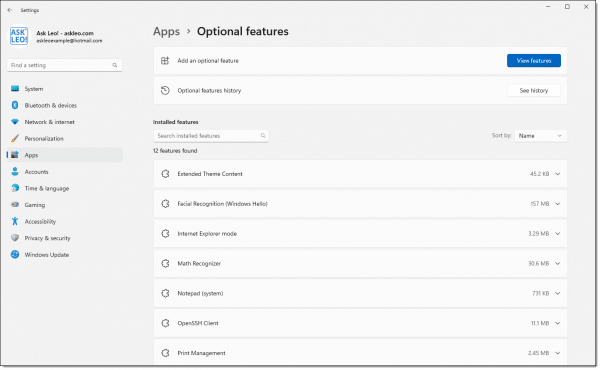 For any item listed here that you don't need, click the downward pointing arrow to the far right, and there should be an Uninstall option.
But there's more. At the bottom of this page, click More Windows features to open the legacy features dialog.
Review the list and uncheck any features you don't need. Click OK and they'll be uninstalled.
My suggestion here is to proceed with caution. Uninstall or disable only the things you're certain of — or consider leaving it alone until you do a little more research to understand the ramifications of turning it off.
Which brings us to the biggest question of all.
3: Third-party uninstallers
One of Windows' minor annoyances is that some of the built-in apps cannot be uninstalled — even some apps you know you'll never use.
In this case, there are third-party tools that may be able to do the job for you. I tend to use CCleaner to uninstall them. Other tools do this as well.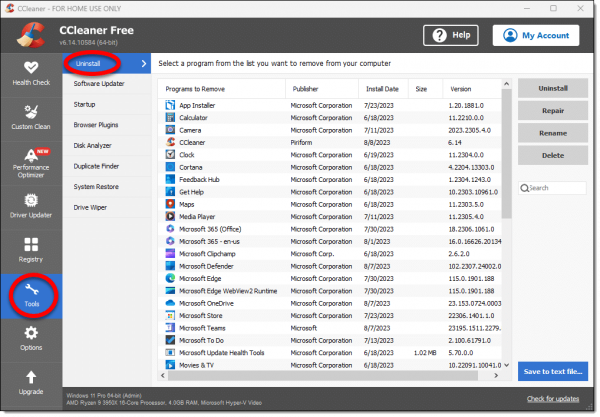 What can I safely uninstall?
This is an unanswerable question.
It all depends on you, your computer, and how you use it.
What can be removed differs from one person and one computer to the next. Applications you depend on and should never remove are so much space wasted to someone else. Components you have installed you may not even recognize could be used by applications you depend on every day — or they could be completely pointless.
The same is true for the list of Windows options you can control. One person's critical feature is another person's waste of space.
Do this
Here's my recommendation.
Back up first in case you remove something you quickly decide you'd rather have kept.
Keep your original installation media or downloads for everything just in case you remove something you later decide you'd rather have kept.
Research things when you're uncertain.
Leave things alone if you're still uncertain.
If you're fighting specific issues, like disk space or computer speed, prioritize the applications at fault using disk-space or CPU-usage tools to identify what those applications are. Leave everything else alone.
When in doubt, leave it alone. :-)
For more tips, subscribe to Confident Computing! Less frustration and more confidence, solutions, answers, and tips in your inbox every week.
Podcast audio

Download (right-click, Save-As) (Duration: 8:51 — 6.6MB)
Subscribe: RSS