I've decided it's time for a new computer.
My laptop has become unreliable and needs replacing. On top of that, I find myself juggling computers — a desktop, a laptop, and another laptop — more than I suspect I should.
While my decisions are not likely to apply to your situation, I think that my replacement process may be interesting and informative enough to share in a series of articles. Specifically, I'll take stock of where I am (this article), what I use my technology for, and the questions I ask myself as I decide what to get.
Let's start with what I have.
Desktop
I have three computers that I use most often: a desktop machine and two laptops.
The desktop machine is an Apple Mac Pro I purchased in 2013, over five years ago.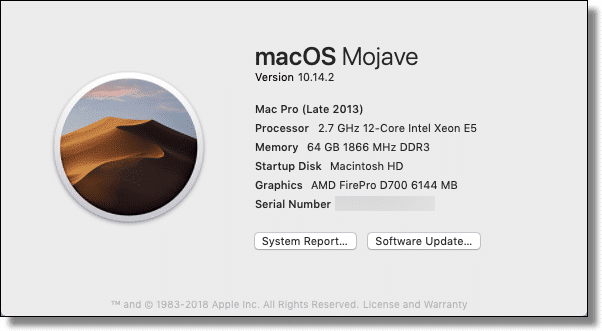 As you can see, it's a 12-core machine, which was part of its draw. I planned to do a fair amount of video editing on the machine, and the software I was using at the time was capable of putting all those cores to use.
The Mac Pro is my workhorse. I use it every day. It has 64 gigabytes of RAM, a half-terabyte SSD drive, and eight terabytes of external RAID storage connected via the high-speed thunderbolt interface.
Attached is a Thunderbolt display with a resolution of 2560×1440.
As I said, this is the machine I start and end most days on.
It's five years old. It's working well, and, honestly, not really in need of replacement. (I'll explain below why it's being replaced anyway.) Since it's in good shape it'll continue to have a useful second life in my basement (as my prior desktop machines typically do).
Laptop number one
My primary travel companion until recently, particularly on business trips, has been my over six-year-old MacBook Pro.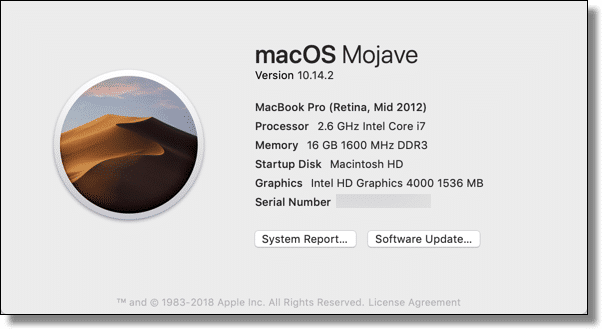 It has 16 gigabytes of RAM and a one-terrabyte SSD. I've put many miles on this laptop.
I say "until recently" because it's started to become unreliable. Occasionally it'll just crash without warning and then be exceptionally difficult to restart. It can become quite frustrating at times, and that was the straw that finally broke the camel's back and started my search for a replacement. It's well out of warranty, not something I can fix myself, and the cost to have Apple or another technician diagnose and repair it probably isn't worth it.1
Laptop number two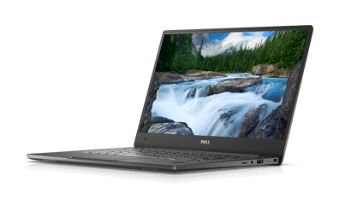 My second laptop and occasional travel companion is a Dell Latitude 7370 purchased two and a half years ago. It's slightly lighter than the MacBook, but with 8 gigabytes of RAM, half a terabyte of SSD, and a 1.2Ghz processor, it's also significantly less powerful. (The battery life has been great, however.)
It's been fine for travel (it's the machine I took with me to The Netherlands a couple of years ago), but not really beefy enough to do some of the things I occasionally need my laptop to do.2
Today it lives primarily in my makeshift studio, where I use it as part of my video and audio recording process for Ask Leo! podcasts, as well as the Tech Enthusiast Hour podcast.
If I need a computer to take with me today, it's the one I grab. It's really my only option.
Honorable mention: my Chromebook
While it doesn't factor into this process, a year and a half ago I picked up an ASUS Chromebook. This was part curiosity, part experiment — I purchased an inexpensive device to take with me on a business trip to see if it would be sufficient. It did fine, though I had my Latitude with me in my suitcase "just in case".
Today the Chromebook lives in my family room, where its primary job is email, Facebook, and looking up things on IMDB when we see someone on screen who looks really, really familiar.
What's next
One decision I've made so far is this: I want to replace all three machines — the desktop and both laptops — with a single device. That means the single device will need to be a higher-end laptop, probably with some kind of docking station for desktop use.
My current desktop, the Mac Pro, will migrate to the basement, where it'll take on a new role as a backup server/NAS next to my previous desktop (an even older machine custom built by Puget Systems), and knock an even older machine completely off the table and into the recycle bin. That machine served as the point-of-sale machine at my wife's retail store, which closed just over ten years ago.
Since I can't trust it any more, the MacBook Pro will simply get wiped and recycled.
The Latitude will keep running in the basement (so as to be kept up to date) and serve as my "backup laptop".
In the next article in this series, I'll review just what it is I do with these machines, what I'll expect of their replacement.
Podcast audio

Download (right-click, Save-As) (Duration: 5:29 — 2.6MB)
Subscribe: RSS