Looking forward by looking back.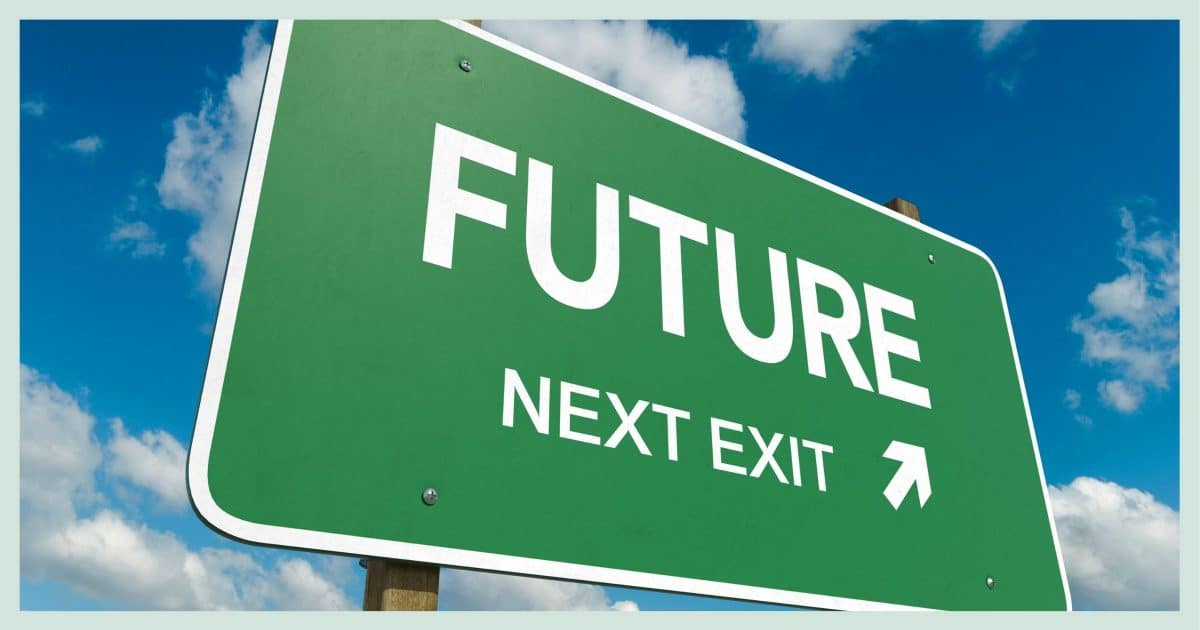 Feeling reflective, I look back on my career path to see what we might learn from it that could apply to today's youth.
I was feeling rather reflective the other day, which lead to a discussion with a visiting friend about what their young son could expect over the course of his lifetime.
I started by looking back in order to look forward. It turns out I have a lot to look back on.
40+ years leads to this
The one constant in my career has been change. Now more than ever, change is happening to more people in more ways.  Those who'll benefit the most are those who constant adapting to it, learning new skills along the way. We simply cannot predict what the world our children will live in will look like, but we can prepare them by teaching them the skill of learning how to learn.
Over 40 years, so far

1
I first encountered a computer in 1976, and as I've discussed elsewhere, it was love at first sight. That this could be a career thrilled me.
The intervening years have seen me:
Program that first computer using punch cards.
Buy my first computer (an Apple ][).
Fail my first job interview miserably because I couldn't do hexadecimal math in my head.
Work on a family of 8-bit-processor-based data entry terminals (writing and supporting everything from communications programs to programming languages to operating systems).
Move to a small

2

company in Redmond called Microsoft to work on some of the very first PCs.
Play with an assortment of technologies over the next 18 years, ranging from programming languages to applications for one of the world's most popular internet sites.
Leave a very large

3

company in Redmond called Microsoft to retire at age 44 and have a little more time of my own.
Start my own internet entrepreneurial effort, now known as "Ask Leo!"
Continue to play with an assortment of technologies in order to write, program web apps, design websites, create video and audio content, and of course, answer questions.
It's a long list, and I glossed over more than a few things to make it as short as it is.
Hidden in that list is something I believe is incredibly important.
The 40-year takeaway
There's nothing at the bottom of the list that could have been reliably predicted by what's at the top or what came before.
Put another way, there's absolutely no way I could have known in 1976 what my work in 2021 would entail, other than the very vague terms computers and technology. Things are moving too quickly in directions we simply can't guess in order to make long-term predictions, much less long-term commitments.
Here's another implied takeaway: it's not going to stop.
The ramifications of change
In past eras, we could train for a job, skill, or career at a young age, do that job for the majority of our working lives, and retire.
One job, one skill, was all you needed for your entire life. As long as you were good at it, it was something you could count on to keep you active, feed your family, and meet your needs.
That is no longer true.
More importantly, perhaps, it's no longer true for the majority of careers, not just the technology-related ones. You see it all around you: as things change, the underlying infrastructure changes as well. The clearest example might be coal mining. As energy production moves to cleaner and more efficient sources, the need to dig black rock out of the ground is declining. If they want to remain productive, individuals involved need to discover new skills and new careers.
You can no longer count on being able to do the same job until you die.
The ramifications of the ramifications
To bring this back to my friend's young child, it means this: exactly what skills you learn in school is less important now than it ever was because you can be certain that skills needed to remain useful will change significantly over your lifetime
. And the implications of such a change can be dramatic.
What if your doctor is offering advice that has been rendered obsolete since they finished medical school?
– Shane Parrish, Half Life: The Decay of Knowledge and What to Do About It
Knowledge changes. What were once accepted facts are continually updated, refined, or replaced as new information, technologies, and tools become available. This is how science works.
It's no longer enough to go to school and get a job.
You need to stay in school for the rest of your life.
You can never stop learning.
The most important skill for my friend's young child
"The faster the pace of knowledge changes, the more valuable the skill of learning becomes."
– Shane Parrish, Half Life: The Decay of Knowledge and What to Do About It
My friends were pushing their child to become a doctor.
My position? Besides "don't push" (let the child decide for himself what his calling should be), my advice is to focus those energies elsewhere. Focus instead on learning how to learn, learning how to question, and learning how to fail and benefit from the experience.
I won't say that what someone chooses to focus on today is irrelevant; it's not. My first encounter with punch cards in 1976 set a chain of events in motion that led me to my current situation. But the chain of events is more important than the choice of punch-card technology.
At each step along the way, I had to learn something new. I had to learn how to solve problems I'd never encountered before, problems that didn't even exist before. I had to learn how to question and re-evaluate previously accepted wisdom. I had to learn how to fail, and I had to learn how to take away important lessons from each failure.
All of that led to something completely unpredictable: today.
My 40-year takeaway?
Teach your children how to learn, so they can be ready for a future you can't even begin to imagine.
Podcast audio

Download (right-click, Save-As) (Duration: 8:01 — 9.1MB)
Subscribe: RSS