One of the more recent scourges of the internet is "foistware": software you don't want that is installed – foisted on you – with software you actually do want. Avoiding foistware can be tricky and requires constant vigilance, even when updating software you've previously installed.
Ninite is a free bulk installation service and utility that allows you to choose from a selection of applications and install or update them all at once. Best of all, they're scrubbed of any foistware or malware.
Let's install some software using Ninite.
Ninite: Install and update all your programs at once
That's the tag line prominent on the Ninite web site.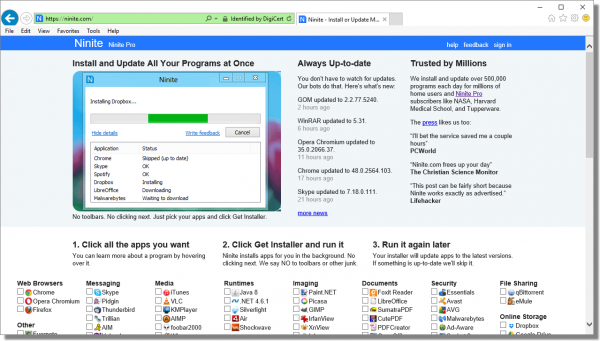 It's mostly true.
If you scroll down further, you'll see you can select from a list of applications that Ninite supports. It's not quite "all your programs", but it's a very useful list of common and popular programs, including several I use and recommend myself.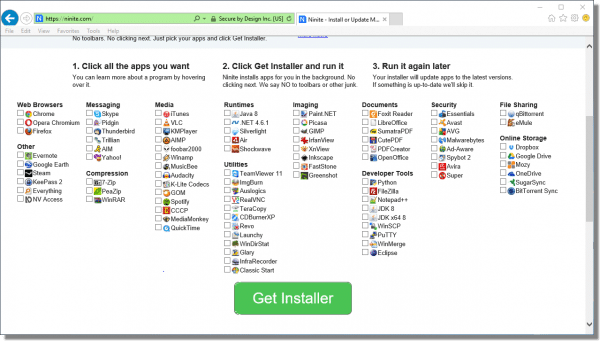 Installing software using Ninite
In that list, click the various and sundry packages that you want to install.
I've selected an assortment of software that I use and recommend.
Click Get Installer.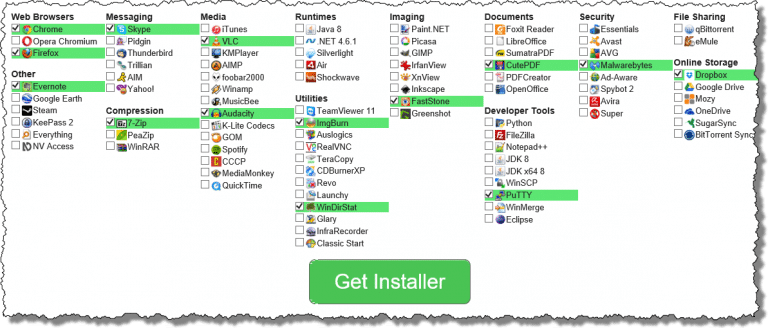 At the bottom of the next screen, your computer will likely ask your permission to run or save the installer.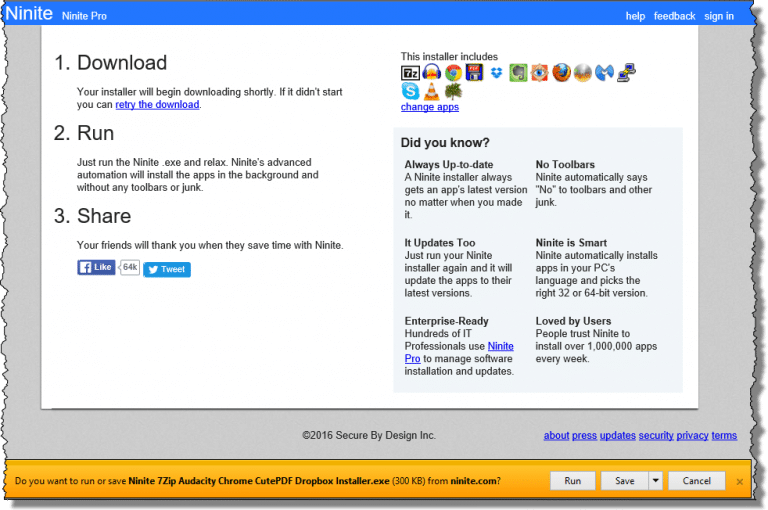 You'll probably want to Save the program. As we'll see in a moment, you may want to run it again in the future.
After the download completes, Run the downloaded program. After a UAC prompt, Ninite goes to work downloading and installing all the software you've selected.

Eventually Ninite completes, and you can close it by clicking on its Close button.
That's it! A few simple steps, and a number of applications have been installed – and installed safely.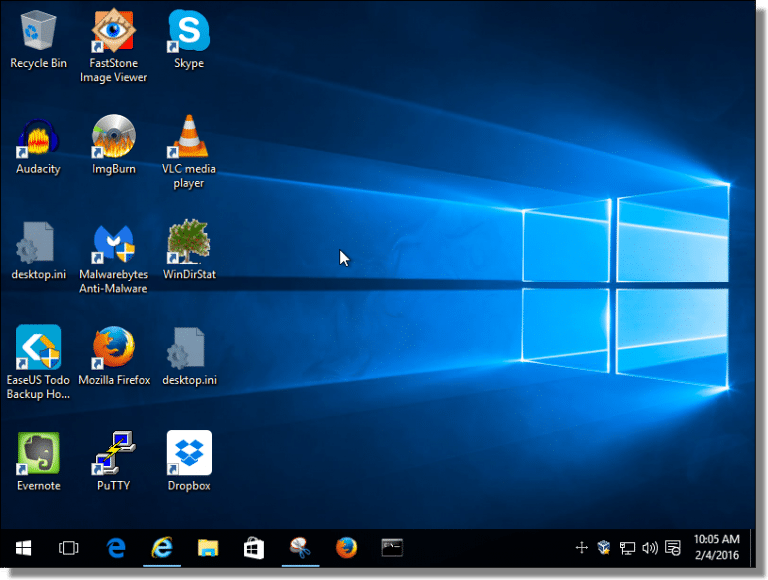 Updating software installed by Ninite
To update the software that's been installed by Ninite, just re-run the installer you downloaded.
Seriously. That's it.
The installer will review all the installed programs to make sure they're up to date. If they aren't, Ninite downloads the installer for them, and updates.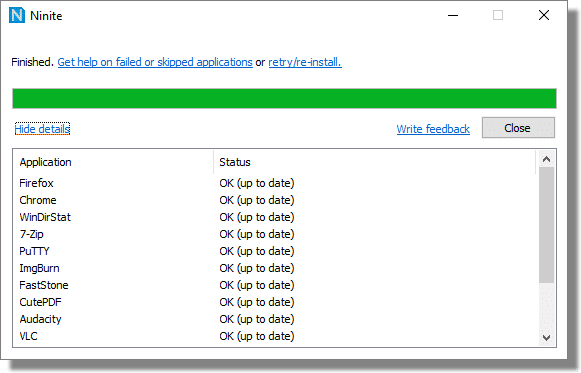 If you decide later you want to add additional software to your Ninite downloader, just visit Ninite again, select all the software you want it to manage, including the new ones, and download and save the new installer.
If the software you use and care about is on Ninite's list, it's difficult to come up with a simpler or safer way to install and keep that software up-to-date.
I recommend it.
Podcast audio

Download (right-click, Save-As) (Duration: 3:07 — 2.9MB)
Subscribe: RSS