Getting started with a new password manager.
How to get started with 1Password and the most important action to take.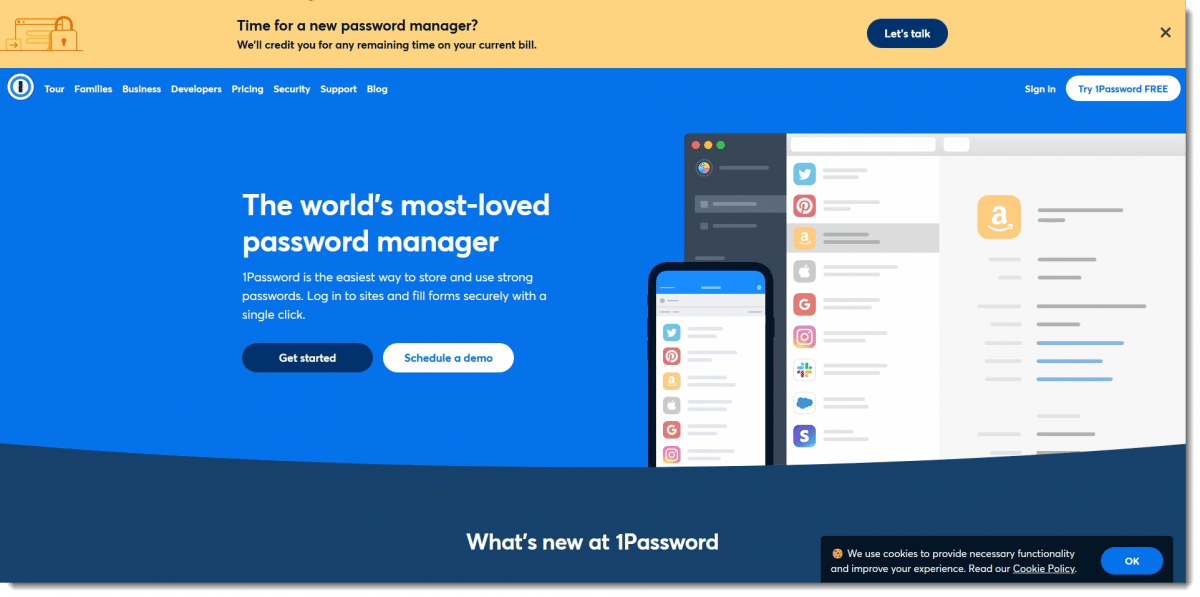 For a variety of reasons, I've moved to 1Password as my password manager.
It's a good tool for the job, but there are a couple of important things to realize as you set it up.
I'll walk you through the process.
Setting up 1Password
Create your 1Password account at 1password.com and install the browser extension. Most important of all, make certain to save the Emergency Kit offered during the creation process. You'll need its information to access 1Password from additional or replacement computers as well as via its mobile app.
Obligatory caveats
1Password is not free. Below, I'll show you how to set up an account with their two-week free trial. If you continue past that time, it'll cost. (You'll find current pricing here.) In my opinion, a good password manager is worth paying for.1
At this writing, I make no money from recommending 1Password. I have no idea if they even have an affiliate program. I might take advantage of it some day in the future (if so, I'll update this paragraph), but my recommendation is based on the product, not my ability to make money by recommending it.
Creating an account
Visit 1Password.com, shown above, to get started.
Click on Try 1Password FREE, and on the resulting page, click on Personal & Family.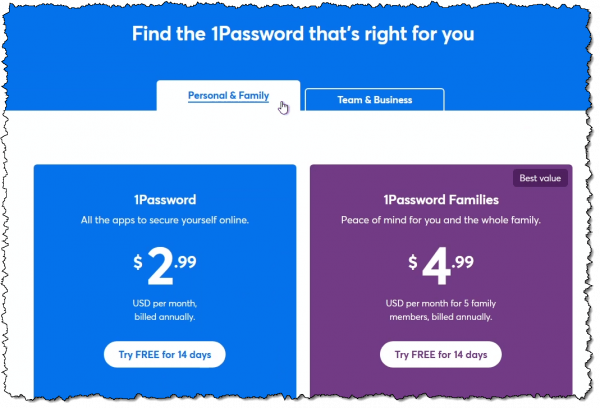 Personal makes sense for an individual, but Family makes sense as soon as you add even one more person to the mix. In addition, Family makes sharing vault entries among family members easy. My wife and I, for example, are on the family plan, so we have a shared vault for accounts we both use.
Click on Try FREE for 14 days for whichever plan you choose.
On the next page, enter your name and email address.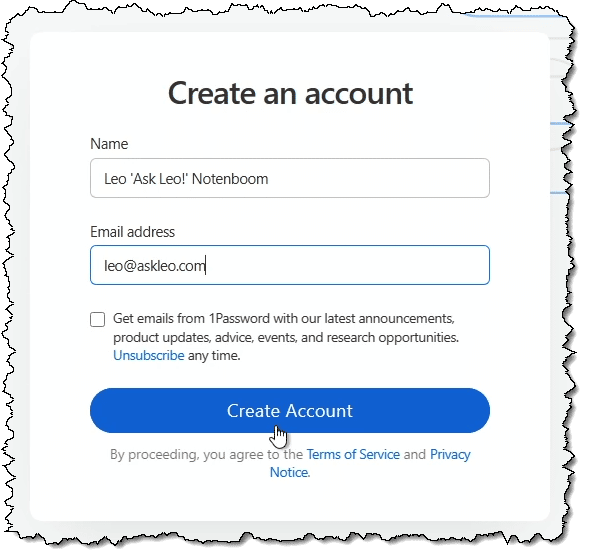 Your email address will be your account identifier, so make sure it's your primary address or one you use regularly. Click Create Account. A code will be emailed to that email address to confirm it is under your control. You'll enter it on the next screen (not shown), and then you'll be asked to create your master password.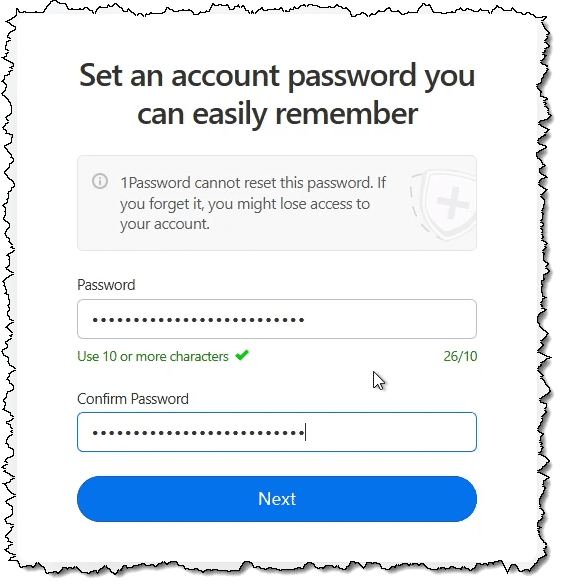 Honestly, I think 1Password understates the importance of this master password. This is THE "one password" used to access your vault containing all your other sign-in credentials. It's important that it be long and strong, and that you never, ever, forget it. Without it, you lose access to your account forever.
After entering your master password, click Next. You'll be asked to enter your billing information (not shown). This is optional (there's a "Skip" option at the bottom), but if you're truly considering using 1Password, I recommend you go ahead and enter it now rather than needing to remember to enter it later.
Next, you'll be directed to download your Emergency Kit.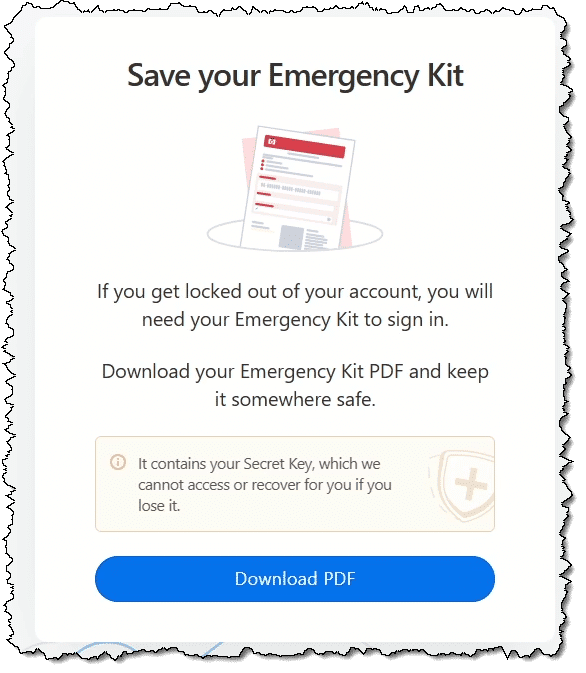 Your Emergency Kit is critical. Download and save it in a safe place. Here's what it looks like: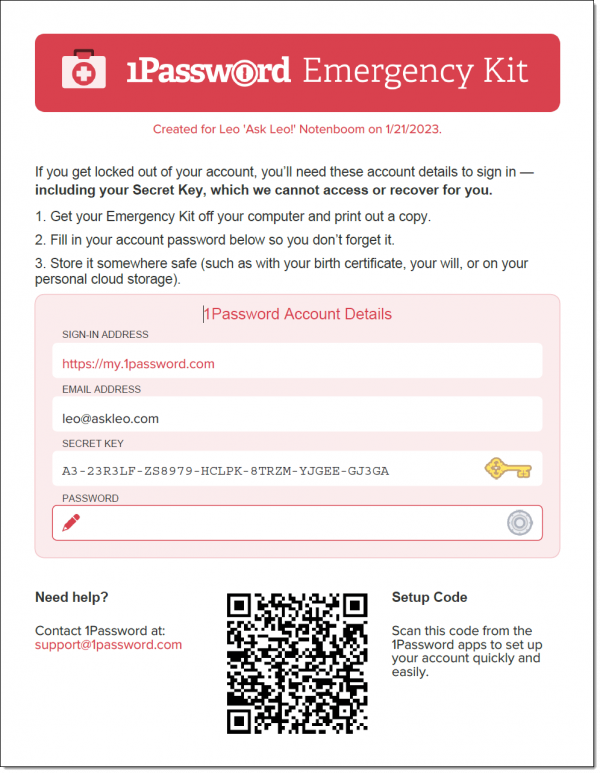 Note the space for you to write in your password. Do so. This document is used whenever you want to access 1Password on a machine for the first time. (The QR code is a shortcut to make entering the Secret Key easier on mobile devices.)
The secret key2 is an additional level of security unique to 1Password. It further secures your vault by being a completely random and long key that is required when setting up on a new device. It acts very much like a second factor in that regard. Once you've accessed your account once on a given machine, you won't need to enter the secret key again there, only your master password.
I prefer to save the Emergency Kit in digital form so I can copy/paste the secret key when I need it. Regardless of how you save it — printed paper or digital file — make sure it's saved somewhere securely. Anyone with access to this file can access your 1Password account.
Which, in case you didn't notice, has now been set up.
Install the browser extension
For your 1Password vault to be of best use, you'll want to install the extension for your browser. In my case, that's Edge, but you'll find the 1Password extension in the browser extension stores for the major browsers.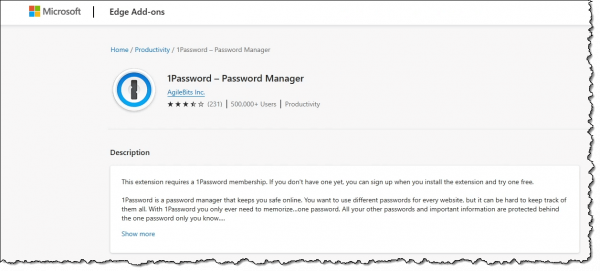 Once installed, you need to sign in to the extension (this may look different depending on what browser you're using).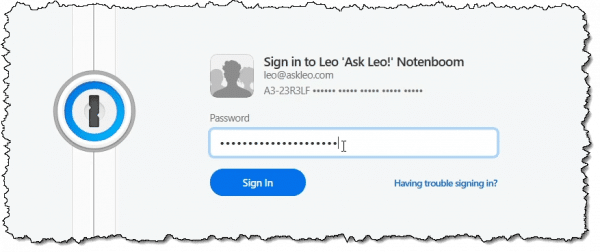 Once you've signed in, the extension is ready to help you save and use sign-in credentials to and from your vault.
Saving and using credentials
When you sign in to a site for which 1Password does not have an entry, you'll be shown an option to Save in 1Password.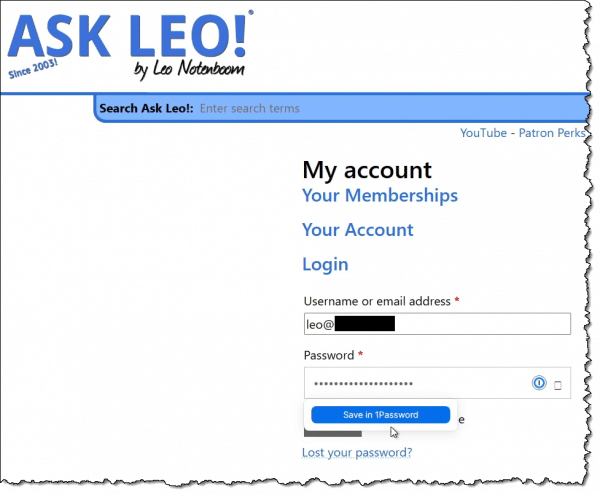 Click that, and the information you've entered — typically username and password — will be saved to your vault.
The next time you return to that site, 1Password will notice that it has an entry and offer to enter it for you.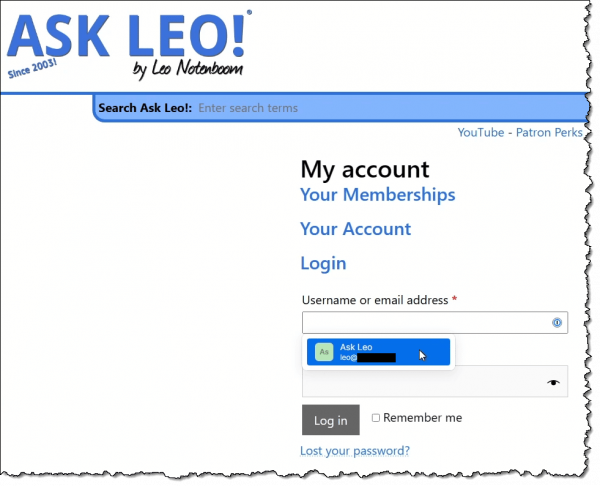 Click on the item and 1Password will fill in the fields it knows about — again, typically username and password — and then you can click Log in or its equivalent to sign in.
Do this
In showing 1Password account setup and its basic use, we've really just scratched the surface. There are many options and a variety of useful tools.
But above all, save that Emergency Kit somewhere safe. You will need it at some point.
I expect I'll be discussing more aspects of 1Password in the future, so now's a great time to subscribe to Confident Computing! Less frustration and more confidence, solutions, answers, and tips in your inbox every week.
Podcast audio

Download (right-click, Save-As) (Duration: 16:43 — 23.0MB)
Subscribe: RSS