They will; just not how you think.
Some hackers go for the low-hanging fruit and try the most common passwords, but there is one scenario where brute force works very well.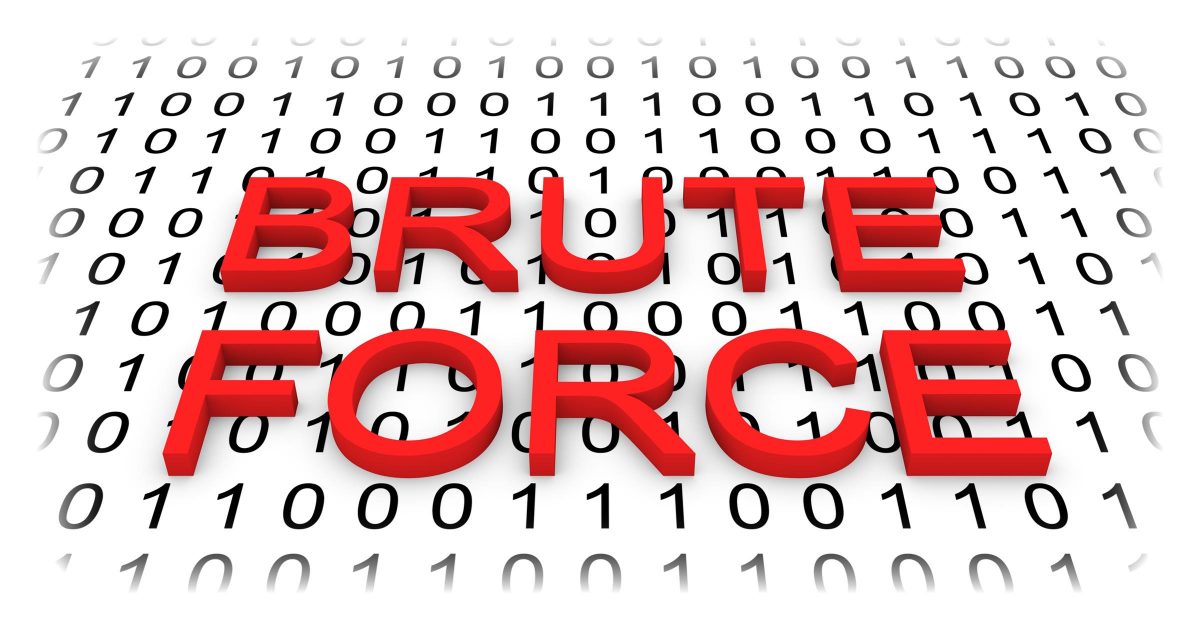 Question: I understand that my password, especially if it's not very strong, can likely be figured out by a computer driven program using trial and error. For example, all permutations, combinations of numbers, letters and special characters. What I don't understand is this – wouldn't a hacker, be it a person or a machine, have to actually try every one of these computer-derived guesses on the sign-in screen of the website they are trying to access to see if they get lucky? My experience tells me that after just a few failed attempts at entering a password, the website will not allow any more tries. So how in the heck are they able to try out all of the thousands of possible passwords that they come up with?
What you've described is called a brute force attack, and you're quite right; it's a rare system that allows such an attack to proceed past the first few failures.
However, hackers have other options up their sleeves. We'll look at simple and targeted brute force attacks and consider how our choice of passwords can keep us safest.
Brute force attacks
Brute force attacks on login screens are rare because they're slow, rarely successful, and easily blocked. More common are offline brute force attacks on user account databases stolen via breaching online systems. There, hackers can try all possible passwords up to a certain length, or more commonly, try all previously discovered and known popular passwords.
Simple brute force
The attack you're thinking of involves the hacker trying to log in using your user ID with every possible password, one after the other, in turn. You might think of it as manual — a hacker sitting at a keyboard, trying over and over again — but there are automated approaches as well.
Most systems notice that the same person has tried to log in unsuccessfully too many times and lock the account for a few minutes or for an extended period.
But to be honest, even when systems are operating at full speed, the login process is usually slow enough on its own to make this type of brute force attempt impractical. If you had to try logging over and over again, it would take forever, no matter how fast you were.
Not surprisingly, that's not what hackers do. If they're going to attack by trying to log in, they'll stack the deck instead.
Targeted brute force
You've probably seen the reports that come out every year revealing the top 100 most popular passwords. We use it as an example of how unsafe easy passwords are.
Hackers use those lists, too. In fact, hackers use much longer lists of passwords.
Hackers "stack the deck" by taking the top 1,000 or 10,000 or 100,000 passwords and trying them in order of popularity. Given how many people use bad passwords, it's worth the hackers' time to try the most common — manually or with automation — even if there are periodic delays.
Just the top 1,000 passwords tried against a large enough number of accounts will get them access to a depressingly large number of them.
But there's a different way for hackers to try every possible password.
How passwords are stored
Before we proceed, we need to review how passwords are stored.
I've talked and written before about how most services store your password. They create what's called a hash of the password.
The (very bad) password password has a hash of 5baa61e4c9b93f3f0682250b6cf8331b7ee68fd8. That's a number calculated by a complex algorithm (sha1, in this case), represented in hexadecimal. You'll normally never see a hash.
Think of a hash as a one-way encryption that can't be reversed. You can create a hash from a password, but you can't get the password from the hash. On top of that, it's statistically impossible1 for two passwords to generate the same hash.
When you set your password, the service creates the hash associated with it and stores the hash, not your password.
When you log in, the service again calculates the hash of whatever you typed in as your password. It compares this hash with the hash it created when you set your password. If those two hashes match, then you must have typed in the same password this time as you did when you created the password.
Databases of passwords
Now that we've seen how systems store passwords, we can look at how hackers leverage the system to their advantage.
We've all heard about data breaches at large companies. A hacker gets in and gains access to information they're not supposed to.
One goal of most breaches is to get a copy of the user-account database. That's the list of all the user IDs and password hashes. With that database in hand, the hackers can later, on their own computers and at extremely high speed, try every possible password.
For each possible password, they use a program that calculates the hash2 and looks to see if it's anywhere in the stolen database. If it is, they now know the password for the user account having that hash; it's the password they just used to calculate the hash they found.
This is where password length and complexity come into play.
It's currently possible to do this in a short amount of time with every possible eight-character password. That's why industry experts now say 12 characters is the bare minimum length of a password. The time required to try them all increases exponentially each time you add even a single character to the length. It's just not practical for hackers to try all possible 12-character passwords today. Even with the best equipment, it would take years.
But, as it turns out, length isn't enough either.
Previously used passwords
As more and more breaches happen, more and more actual passwords are discovered. This can be because the service wasn't storing passwords properly, the password was encountered in the "try everything" approach I discussed above, or the password was compromised some other way.
Hackers collect passwords they've discovered.
What this means is that when they have a database captured in a breach, rather than trying all possible passwords, first they try all previously discovered passwords. It's more effective, and the length, or even the complexity, of the passwords doesn't come into play. All that matters is that the password was once somewhere, somehow compromised.
Why is it more effective? Because people reuse passwords.
This is why you shouldn't reuse passwords. If your password — no matter how wonderfully strong — is discovered even once, hackers just add it to their list of passwords to try everywhere. If you've reused the password, that additional account could become compromised. Use each password once and only once.
Do this
Yes, hackers can try all possible passwords; they just don't do it by trying to log in with each one. Using stolen user-account databases and databases of popular and previously discovered passwords, they work offline at high speed to figure out your password's hash. When they later arrive at the log-in screen, they know exactly what to type in, and only need one try to get into your account successfully.
The lesson here, of course, is to choose long, complex passwords. The longer the better, in fact. I now use passwords with 20 random characters whenever I can. I let my password vault create and remember them for me.
Yes, it's possible that even those can be compromised by malware such as keyloggers, which is why I also advise you to:
With two-factor authentication enabled, even discovering your password isn't enough to get in.
Want more confidence keeping your accounts safe? Subscribe to Confident Computing! Solutions, answers, and tips in your inbox every week.
Podcast audio

Download (right-click, Save-As) (Duration: 10:21 — 14.3MB)
Subscribe: RSS
Footnotes & References
1: I say "statistically" because it's extremely improbable for two different passwords to create the same hash. There remains the tiniest sliver of a possibility, but it's so tiny as to be effectively nonexistent.
2: Or use precomputed tables of all possible passwords and hash values. These tables are huge but faster to use. They're referred to as rainbow tables.