Not a new one, the current one.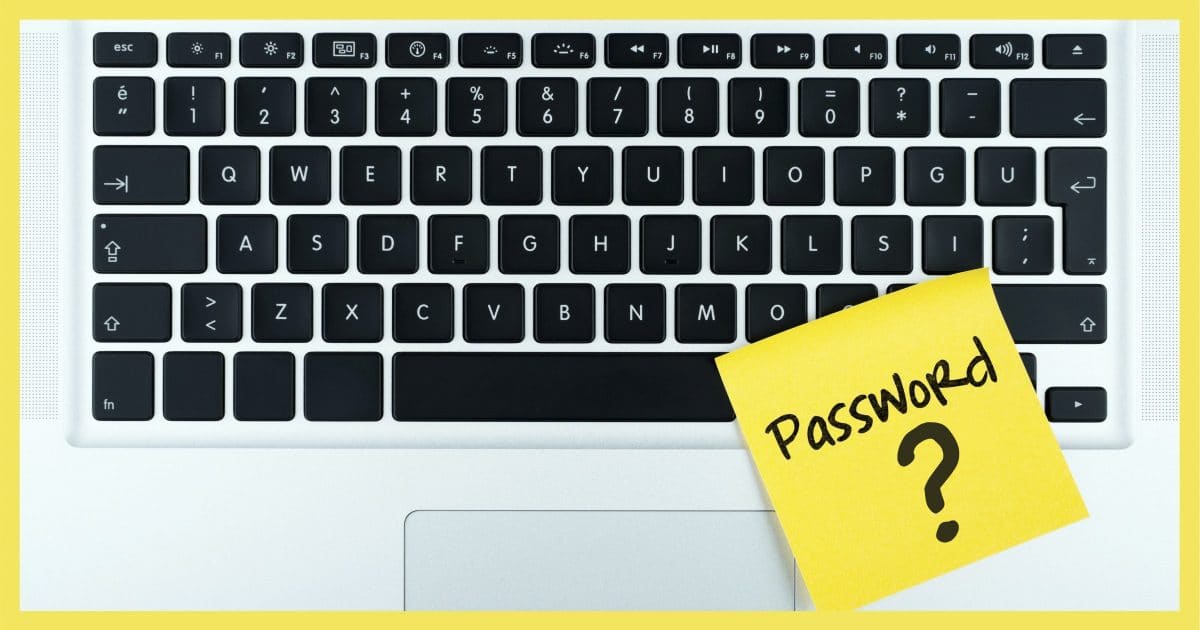 Trying to recover the existing password for an online account is usually an exercise in frustration. There's one possible straw to grasp at.
How can I find out my current Gmail password?
Your current password?
You may not be able to.
You may be able to use the account recovery techniques offered by Google and Gmail to set a new password, but Google will not tell you your current password.
If you're very lucky, however, you may be able to discover it somewhere else: your browser's saved passwords.
Finding your current password
Services that do security properly don't know your password, and cannot tell you what it is. They only know when you've entered it correctly. If you allowed your browser to remember passwords for you, you may be able to see what it remembered by visiting the security and saved passwords section in browser settings, or Windows "Manage Web Credentials" for the Edge browser.
Google won't tell you
A service that does security right actually doesn't know your password — they only have data telling them if you entered it correctly.[a/_tweet] They are actually unable to tell you what your password is.
Even if, for some strange reason, they could tell you, they shouldn't. The risk of revealing the password to the wrong person would simply be too great.
But my take is that anyone who can tell you your password is doing security wrong.
So what do you do if you need to find it?
Remembered passwords
If you allow your web browser to save passwords for you, it will generally be able to show the passwords it's saved. If that includes the password to log in to, for example, your Gmail account, and it still works, then you can recover it that way.
If you're using either Edge or Internet Explorer, click the Start button and search for "Manage Web Credentials".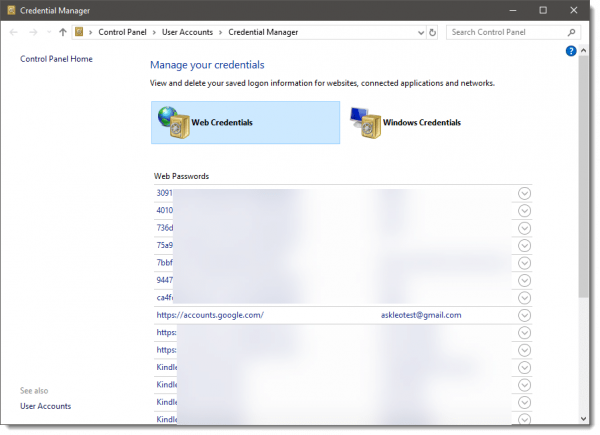 This is in the old Control Panel, and brings up a list of all the accounts Windows has saved for you.
Click on the down-arrow next to the account whose password you want to see, and more information will be displayed. This includes the username associated with the account, as well as a string of asterisks where the password would be, and a "Show" button.

Click on Show.
You'll be asked to provide your Windows login credentials. This prevents someone from just randomly walking up to your machine and examining your passwords — you must prove you are you.
Once you do, the password will be displayed.
Other remembered passwords
Chrome, Firefox, and other browsers have similar techniques, usually found within their options or settings menus.
Of course, if you use a password vault like LastPass, it will have saved your password for you and you can examine the data therein.
If your password hasn't been saved by one of these techniques, you will not be able to determine the current password. All you can do is follow account recovery options to set a new one.
Podcast audio

Download (right-click, Save-As) (Duration: 3:07 — 1.5MB)
Subscribe: RSS
Video Walkthrough