You can easily examine ISOs with functionality built right into Windows.
ISO files are a common disk-image distribution format. We'll look at the best ways to open and use ISO files.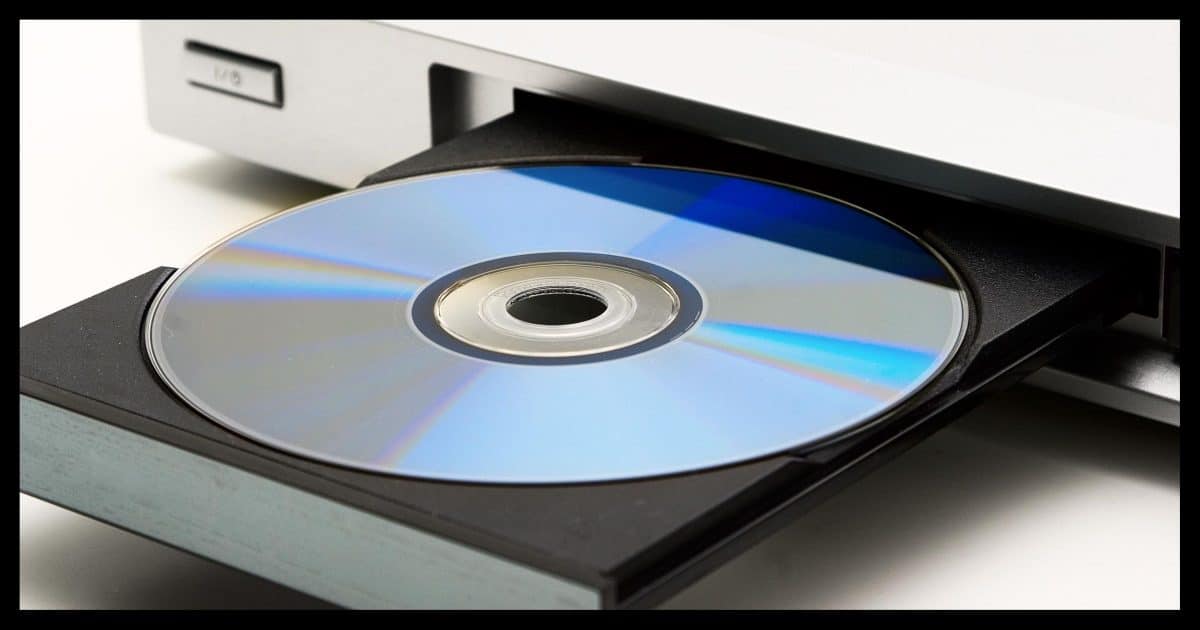 Question: I have a file that contains some information. I want to open it, but I apparently don't have the right program installed on my computer. The file type is .iso. How can I open it?
An ISO file is a disk image.
There are three ways to deal with a disk image:
Put it on a disk.
Make it look like you put it on a disk (a faux drive).
Pretend it's something else.
How to open an ISO file in Windows
ISO files can be mounted directly as faux disk drives by right-clicking on them in Windows File Explorer and selecting Mount. Windows can burn the disk image to actual discs by clicking on Burn instead. Tools like 7-Zip can read the contents of ISO files.
ISOs are a type of archive
An ISO1 file is kind of like a .zip file, only without the compression.
It contains an image of a disk. It contains all the files and folders from that disk, much like a .zip file contains a collection of files and folders. The important difference is that an ISO is a byte-for-byte copy of the low-level data actually stored on a disk.
The ISO format doesn't know about files, folders, or even disk formats. It's the raw data from the disk.
Just like a real disk, the raw data represents files, folders, and formatting details when interpreted correctly. The operating system looks to see what format was used (FAT32, NTFS, and the like), and then interprets the contents of the ISO file as if it were reading the data from an actual disk.
There are a few ways to deal with ISO files.
Mount the ISO file
Right-click on the .iso file.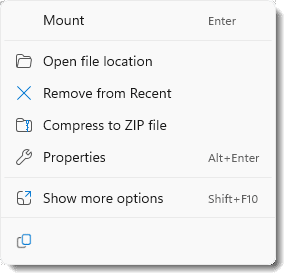 Click on Mount, and Windows will load the .iso file and make it appear as if it were another disk drive on your system.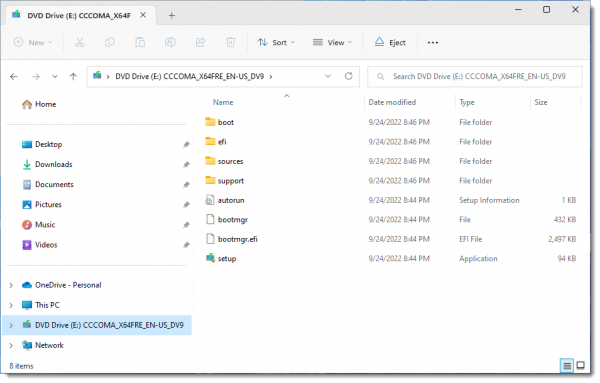 In this case, the virtual disk — a "faux" DVD drive — is read-only. You can navigate through its contents to examine what it contains.
Burn the ISO file to a disc
ISO files are frequently used to distribute CD or DVD images. For example, if you download a Linux distribution, what you'll most likely download is an .iso file.
If your computer has a DVD burner, Windows supports burning an ISO directly. Just right-click on the .iso, and on Show more options, if present. That will bring up this window.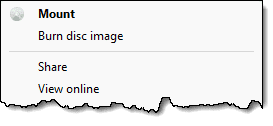 Click on Burn disc image to have Windows walk you through the process.
When you examine the completed disc, you'll see all the files and folders contained within the ISO image. In the case of a Linux distribution, you'll probably even be able to boot from the disc you just created.
Even when you're not dealing with software distribution, simply burning the ISO file to a disc will make the contents of the ISO readable.
Treat the ISO file as if it were an archive
Some of the popular archiving utilities, including 7 Zip, can also read and extract the contents of ISO files.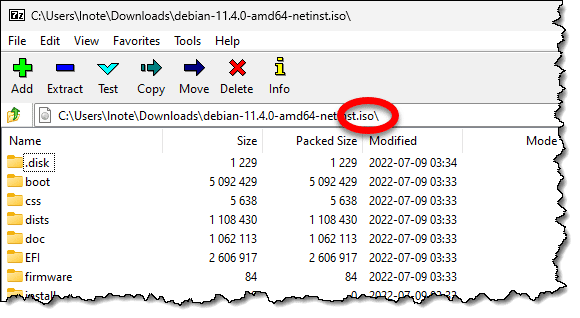 All you need to do is use those tools' view or extraction functions on the ISO file to examine its contents or extract some or all of the files you need.
Do this
If you're trying to get at something that's stored inside an ISO file, mount the ISO as a drive and use Windows File Explorer to examine its contents or copy files and folders. If you're so motivated, you could also grab a copy of 7-zip, which will let you extract the contents just as if it were a .zip file.
If you need to install or run something that was delivered as an ISO file, mount the drive in Windows and run the software directly from the faux drive. If the software requires that you boot from it, then use Windows "Burn to disc" function to create a CD or DVD, and then use the disk.
Interested in more answers, tools, and tips? Subscribe to Confident Computing! Less frustration and more confidence in your inbox every week.
Podcast audio

Download (right-click, Save-As) (Duration: 5:24 — 7.5MB)
Subscribe: RSS
Footnotes & References
1: ISO is an acronym for International Standards Organization. When applied to discs, it refers specifically to ISO standard 9660.