When things seem unfixable otherwise.
Buying a new machine is a common knee-jerk reaction to a bad malware infestation. And it's wrong. Not just a little wrong -- it's completely unnecessary.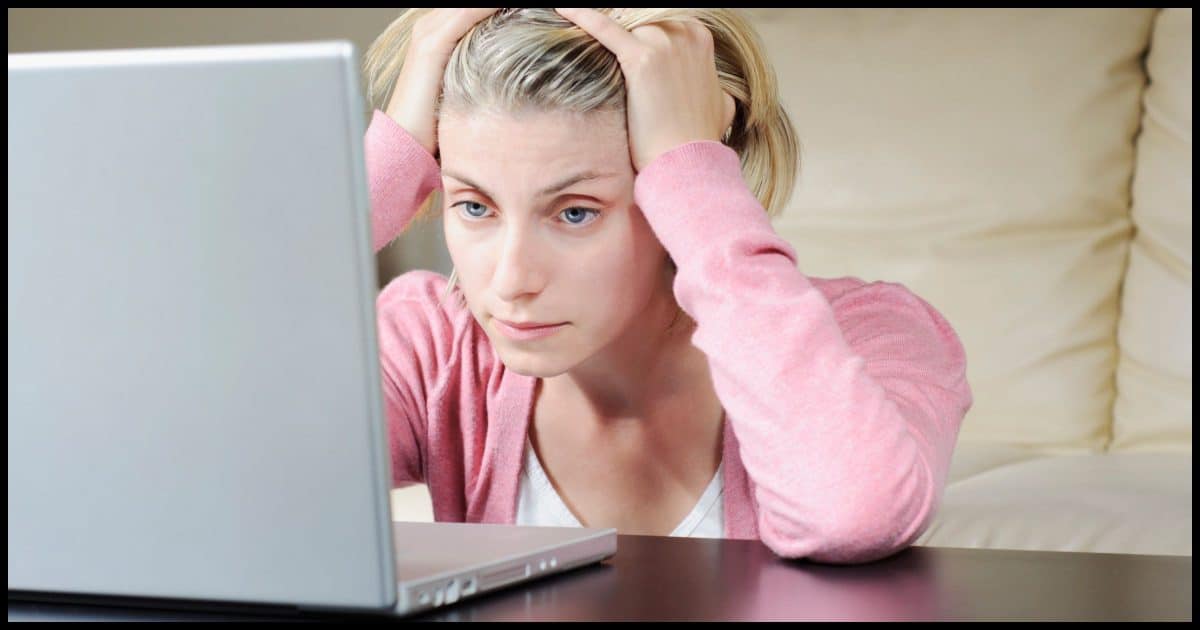 I run into this so often I want to record it for posterity:
Malware does not physically harm your computer.
You do not need to get a new hard drive because of malware. You do not need to buy a new machine because of malware.
You just don't.
Here's why.
Getting a new computer to fix malware
Malware is just software stored on your hard disk. All software, including malware, can be erased. In the worst case, a reformat and reinstall of Windows, your apps, and your data will get rid of malware, and is close to what you'd do if you purchase a new machine. Save your money.
Malware is just software
Malware (viruses, spyware, bots, ransomware, or whatever) doesn't hurt your computer's hardware or your hard drive. Even with the worst of malware infestations, the computer is fine.
Malware is software — nothing more, nothing less. And software can be erased.
That means malware can be erased.
Erasing malware
I absolutely admit, it may not be pretty. You may have to erase Windows, your applications, and your data files, but none of that involves replacing hardware.
At worst, it means reinstalling Windows and your applications from scratch and restoring your data.
If you're prepared with good backups, it can be as simple as restoring a backup image created before the infection.
And yes, you can sometimes remove malware using anti-malware tools and manual procedures. But if the thought of new hardware has entered your mind, I'd guess that approach didn't work. Oh, well. The next step is to erase your hard drive and start over.
But shelling out money on a new machine or hard drive should never be the knee-jerk reaction to malware, no matter how bad the infection. Erasing everything on your current machine is essentially like getting a new machine anyway.
If you're looking for an excuse and you really want a new machine, get yourself a new machine. If you want a bigger hard drive, get a bigger hard drive. You don't have to do either of those things because of malware. That's just wrong.1
BIOS infections
There is one class of malware infection that can potentially affect your BIOS (or UEFI) — the software that loads the operating system from disk, among other things, and is stored in a chip on your computer's motherboard. It's often referred to as "firmware" because it's software stored directly in hardware.
However:
The chances are extremely small that malware affected your computer's BIOS.
BIOSs are software. This means most BIOSs can be "erased" and reset.
So it's extremely unlikely to happen, and it's extremely unlikely that it can't be reset.
That your BIOS might be affected is another conclusion you should never jump to.
Do this
Even if you're paying someone else to do the work, the worst-case scenario — reinstalling everything from scratch — is still generally cheaper than purchasing a new machine. If you did purchase a new machine you'll still have to reinstall all of your applications, and you'll still have to recover your data from backups — just as you would if you simply reformatted and reinstalled.
You may have a newer, shinier, faster machine, but you'll also have less money.
And it doesn't have to be that way.
I'll say it again:
Malware does not physically harm your computer.
You do not need to get a new hard drive because of malware, and you do not need to buy a new machine because of malware.
Save your money.
Speaking of money, this is completely free! Subscribe to Confident Computing! Less frustration and more confidence, solutions, answers, and tips in your inbox every week.
Podcast audio

Download (right-click, Save-As) (Duration: 5:27 — 4.0MB)
Subscribe: RSS
Footnotes & References
1: It might be convenient, if you have to set up your existing machine all over anyway; it's just not required.