A little-known aspect of internet connectivity could affect your perceived internet speed.
Slow Domain Name System (DNS) lookups can affect your apparent internet speed. Your ISP should provide fast DNS, but there are alternatives.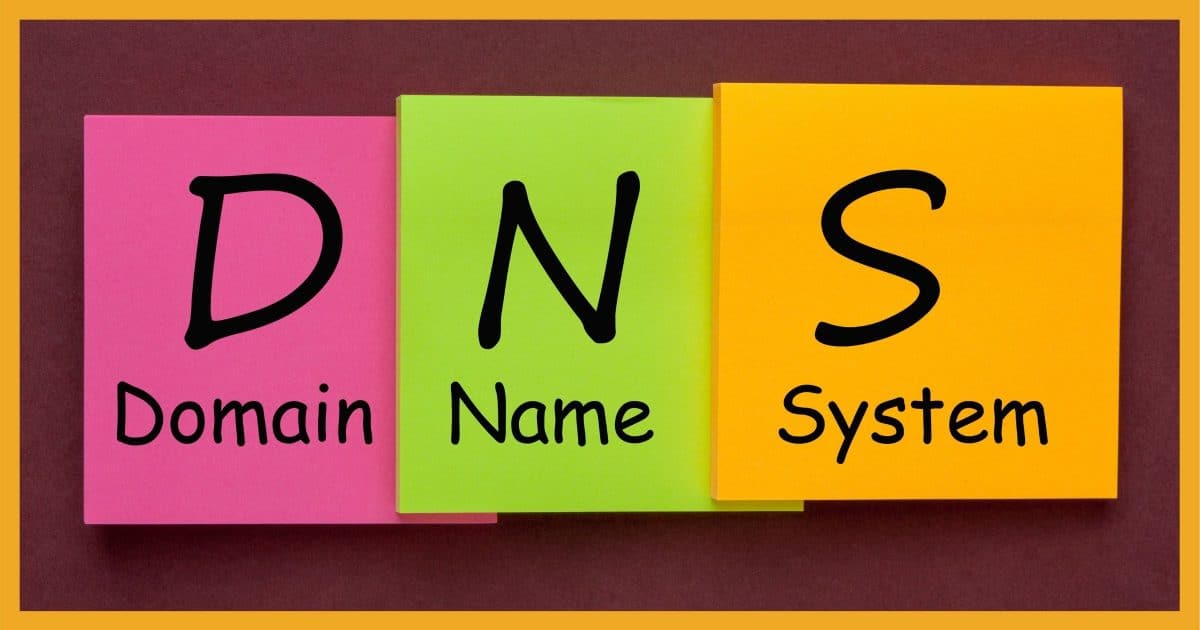 My ISP's DNS servers are timing out frequently — "DNS Server Not Responding" — what can I do?
DNS, or the Domain Name System, is what turns an internet name like www.google.com into an internet IP address such as 142.250.217.110.
In essence, it's an enormous distributed database. And sometimes looking things up in that database can be slow or fail completely.
Default DNS
By default, your ISP servers perform the DNS lookup function each time you access a name on the internet. Sometimes those servers have problems, which range from not knowing the names they should to taking a long time to perform the lookup.
One approach to determine if you're having a DNS issue is to open a Command Prompt and type:
ping google.com
You should get output much like this:
Pinging google.com [142.250.217.110] with 32 bytes of data:
Reply from 142.250.217.110: bytes=32 time=20ms TTL=58
That first line should be almost instant. If it's not, or if you get an error like "DNS Server Not Responding", then you're likely facing a DNS issue of some sort. (If that line displays quickly but the replies below it time out, that's a different problem, usually unrelated to DNS).
DNS problems
Once you've determined you have a DNS problem, your first step should be to complain to your ISP. You and all their other customers will benefit if they address it.
Unfortunately, some ISPs don't seem to care much about the little guy. They make it difficult to report problems and seem to do everything possible to avoid taking responsibility. I've been there, and I switched ISPs as a result. If you're not getting satisfaction from your ISP, I strongly suggest you vote with your feet if you can.
However, switching ISPs can be painful, and it's not always a practical option. Besides, you may be trading one problem (DNS) for another (speed, reliability, cost, or other things).
I have an alternative for you.
Custom DNS Servers
Nothing says you have to use the DNS servers assigned by your ISP.
There are a variety of DNS servers and services out there you can use. To list just a few:
You can configure your computer or router to use any of these or others1 in lieu of what your ISP provides you.
As an added benefit, many third-party DNS services provide additional security by blocking access to known malicious websites.
Computer or router?
There are two ways to use alternate DNS servers.
Configure your computer with alternate DNS information. This means only the computer(s) you update this way will use the new setting.
Configure your router with alternate DNS information. This means that all devices connected to your router will get the benefit.
How Do I Change the DNS Used By My Computer? discusses how.
If you're curious just to see what you're using without making any changes at all, see How Do I Find the DNS Server Used By My PC?
Do this
If you suspect DNS issues, a quick test is to change the configuration of one machine to use an alternate service, such as Google's. If the situation improves, you might consider configuring your router or other computers to do the same.
Subscribe to Confident Computing! Less frustration and more confidence, solutions, answers, and tips in your inbox every week.
Podcast audio

Download (right-click, Save-As) (Duration: 5:43 — 7.9MB)
Subscribe: RSS