It's the question that makes my life easier.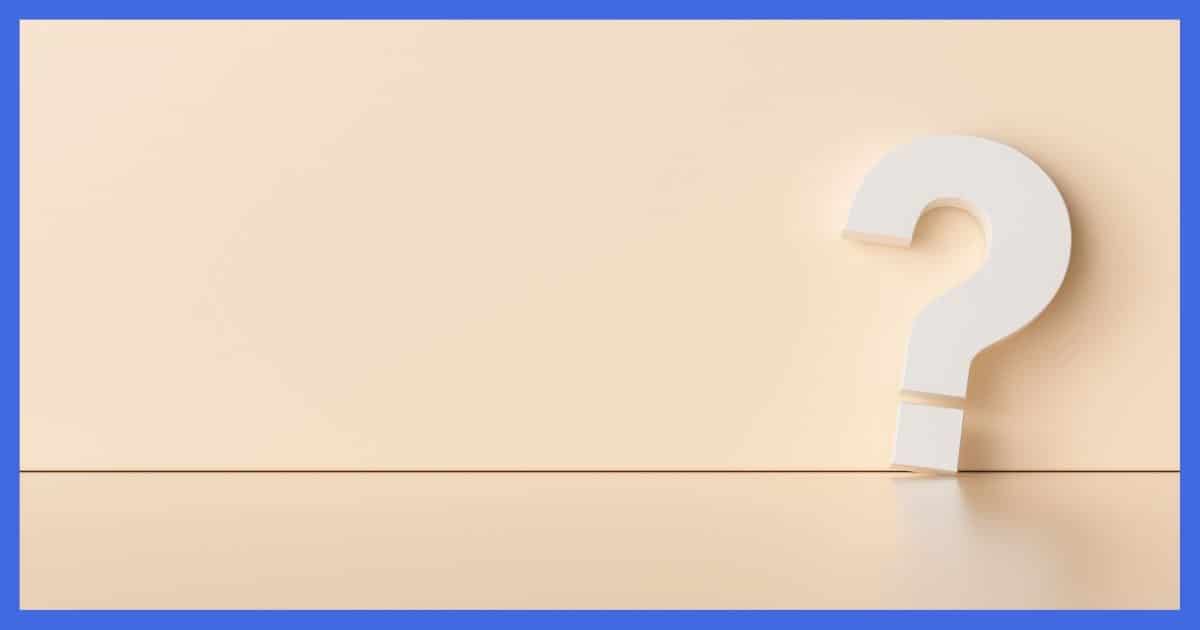 My favorite question? You'll never guess. Hint: it makes my job super easy, and you don't want that.
I want to share my absolute favorite question with you.
It's a question I get in one form or another all the time. Not a day goes by that I don't.
It's simple, and it's easy for me to deal with.
My favorite question?
Variations of "It doesn't work" are frustratingly common, and easy for me to deal with: I can't, so I don't. Regardless of whom you're asking, it's critical to provide them with enough information to be able to help. If you don't, they can't.
It doesn't work
My favorite question of all time is: "It doesn't work."
I'm sure that's not what you expected. I mean, it's not really even a question, is it?
Why is it my favorite?
Because there's nothing I can do. There's nothing for me to answer. And since there's nothing I can do, I can move on — quickly.
"It doesn't work" means "Leo doesn't answer." Nor will many other people.
Variations on the theme
Now, you're probably thinking, "Leo, no one asks that question."
Do I get those exact words? No. But I get questions that boil down to that question in spirit all the time.
Some examples:
My printer doesn't work.
I can't print.
Attachments won't open.
I can't log in.
I get variations on this theme all the time. Seriously.
There's no question. No information. No . . . nothing. Just a statement that something doesn't work, without any information to help me understand more.
I'm only half joking
I use the word "favorite" facetiously. In reality, questions like this often frustrate me because either of two things has to happen:
I have to embark on what is usually a frustrating game of 20 questions to get the information I need to be able to help.
or
Whoever asked just isn't going to get an answer. They're not going to hear back from me at all, as a matter of fact. And this frustrates me because I really do want to help.
Since going back and forth trying to tease out more information is frustrating for both of us, and since I'm usually short on time and long on other questions, you can guess which of those two options is more likely to happen.
I click next and move on.
Even though it saves me a lot of time, I guess it's not really my favorite question at all. I'd rather be able to get you an answer.
Getting an answer
So, how do we tip the odds in favor of getting you the answer you need?
There's a long list of things I could say, but I'll prioritize three things: three things that, if at least thought about for every question, would greatly increase the chances of my being able to answer. (And this applies to asking a tech question of just about anyone you can think of.)
First: Tell me what software you're running. What version of Windows? What program are you running that's giving you difficulty? Is it a program on your PC, or something you're accessing online via your web browser? And if so, which browser are you using?
Second: Include the exact text of any error message you get. If you tell me, "It said something like …" that's not good enough. Computers are darned picky, and the devil is in those details. "Something like" could mean hundreds of different errors or problems. The exact text of the exact error is a huge shortcut to understanding a lot of issues.
Third: Tell me what you were doing when you had this problem. More than just running your computer … exactly what actions, what keystrokes, what specifically were you doing when whatever it was didn't work? Step by step, if at all possible.
Sometimes one or more of those things won't apply to your question, and that's OK. But at least think about each one in turn, and include the information if it makes sense to you.
I could go on, of course.
I know terminology is difficult, but it could be worth the time to learn the right words for things to avoid being misunderstood.
I know the world is becoming seamless, but it could be worthwhile to understand the difference between a program running on your computer and visiting a website.
I know Microsoft makes this frustratingly difficult, but it could help to understand the difference between Outlook and outlook.com — they are not the same at all — and then use the right name for each.
As I said, I could go on.
Focus on the top three — the software you're running, the error messages you get, what you were doing — and you'll be miles ahead of a lot of questioners.
And I can promise you, anyone who's attempting to answer your questions will appreciate that you took a little extra time to provide the information we need.
Let's face it … anything is better than "It doesn't work."
Podcast audio

Download (right-click, Save-As) (Duration: 7:04 — 6.4MB)
Subscribe: RSS