A world in which smaller can mean bigger. Really.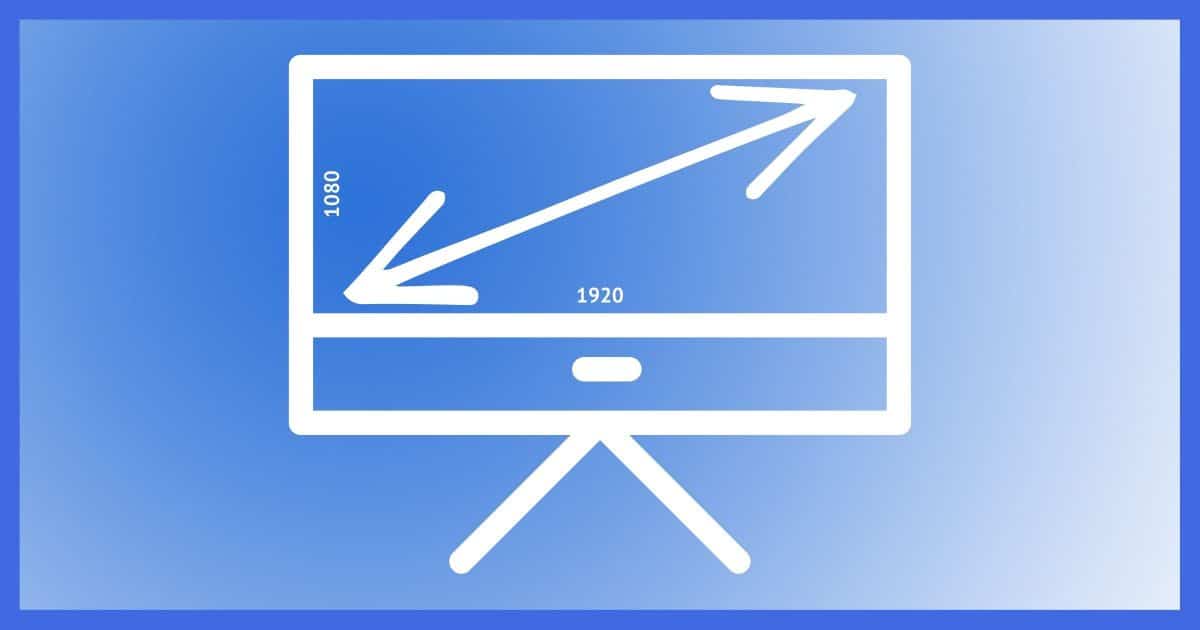 Screen resolution is a simple concept, but when combined with the myriad ways that Windows can be configured, it can become confusing.
I often get questions relating to screen resolution and why things don't look as expected.
Screen resolution seems like a simple thing. Most of the time it is.
And sometimes it's not. In fact, it's complex enough that I can honestly say "smaller is actually bigger" and mean it. Yes, making things smaller can make things bigger.
Screen resolution
Your display will be at its clearest if you let Windows use the full/maximum resolution available from your display screen. Use Windows "scaling" to make things larger if you need. There are other approaches to scaling and stretching, but they involve compromise and lower quality results.
Resolution
Your display (or monitor, or screen, or colloquially, "CRT") is comprised of pixels — individual dots —  arranged in a rectangle. Each pixel is one point, or dot, of light. Each dot can be set to light up as any of millions of different colors.
The dimensions of the rectangle of pixels on your screen is its maximum or "native" resolution. For example, a screen might be 1920 pixels wide by 1080 pixels high — a little over 2 million pixels. (You'll find your screen's native resolution in its documentation or specifications.)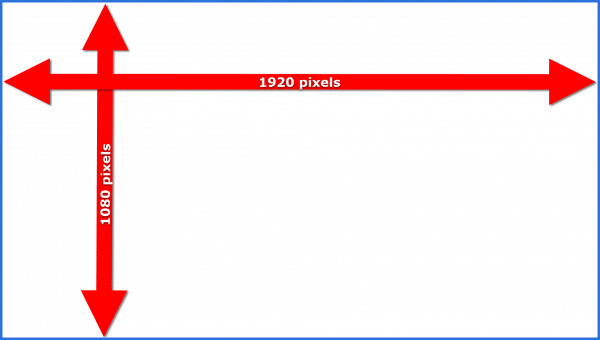 Windows lets you choose the screen resolution it puts out. This is independent of but limited to what your screen is capable of displaying.
For example, attempting to display something larger than 1920×1080 on a screen limited to 1920×1080 will probably result in no output at all. The screen would be incapable of displaying anything larger.1 The ideal setting is typically to set Windows to display at your screen's maximum resolution.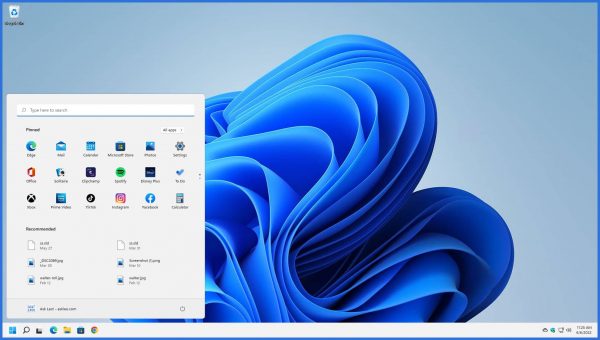 This is the ideal setting because, as we'll see in a moment, there's no scaling or stretching. Your screen has exactly one pixel at each point Windows is expecting there to be one. The screen's physical characteristics match what Windows is attempting to output.
So far, we've seen that the ideal setting for most is to match your screen's capabilities exactly and that if you try to display something larger, in terms of pixel count, you may get nothing at all.
What happens if you display something "smaller" in pixel count?
Scaling and stretching
I'll use 1024×768 as my example.
When you use Windows at this resolution, things get more cramped.
When you tell Windows to display a lower resolution screen, like 1024×768, on a screen capable of larger resolution, like 1920×1080, several things can happen. Depending on your video hardware, it may appear centered, scaled, or stretched.
Centered
The screen might display the 1024×768 screen centered within the 1920×1080 physical screen:
The display feels smaller since only a portion of the screen is being used.
This isn't as common as it once was. It can still happen at boot time when Windows attempts to display an 800×600 screen2 on a screen typically much more capable.
Scaled
Here the screen scales the screen to fit the physical area but maintains the original ratio of height to width (the aspect ratio).
This is common behavior for screens asked to display a resolution less than their maximum.
What's on the screen can seem fuzzy. The issue is that what should display as a single pixel on, say, an actual 1024×768 display, is now expanded into some portion of 1920×1080. Depending on the specifics and how you calculate it, this example attempts to stretch one pixel over about 2.4 pixels. Because partial pixels are impossible, fuzziness results.
Perhaps more remarkable, however, is that because the display scales the smaller image to fill a larger physical area, it appears larger. This is the part where I get to say — with a completely straight face — that making your screen resolution smaller might may make things appear bigger on your display, although fuzzier.
Stretch
The screen might stretch the 1024×768 display to fit the physical area without preserving the ratio of height to width.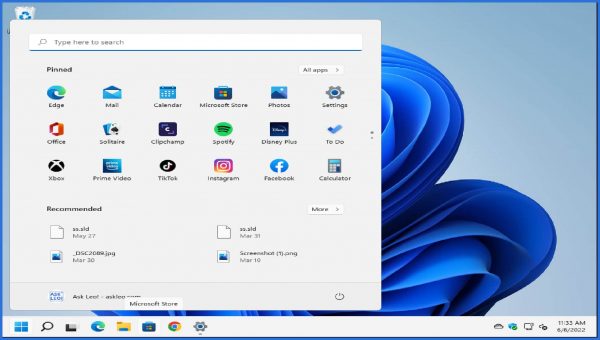 Everything looks ever so slightly horizontally elongated.
The display scales the image vertically, enlarging what was the 768 pixel height of the displayed screen to fit the 1080 pixel height of the screen. If you apply that same ratio (1080/768, or ~1.41) to the width, you have only 1440 pixels (1024 times 1.41) to fit on a display 1920 pixels wide. In the previous example, we simply centered the result, displaying black on either side. Here we've stretched that 1440 out to 1920 without changing the 1080 pixel height. The result is that while the image fills the entire display, it appears horizontally elongated.
And once again, things look fuzzy. Probably fuzzier than the previous example, because we've both scaled the pixels one way and then stretched them another.
Let Windows do the work
To get the best-looking display at the highest resolution and clarity, let Windows do the work.
Set the display resolution to match the maximum resolution of your actual screen. If your screen is capable of a maximum resolution of 1920×1080, set the display resolution to that. If it can handle something bigger, like 3840×2160, set it to that. Always match the display resolution to your screen's capabilities, even if Windows "recommends" something different.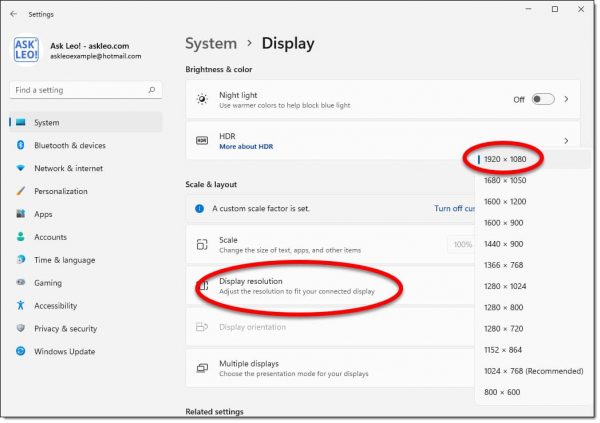 Adjust the size of what's displayed by using Windows "Scale" setting.3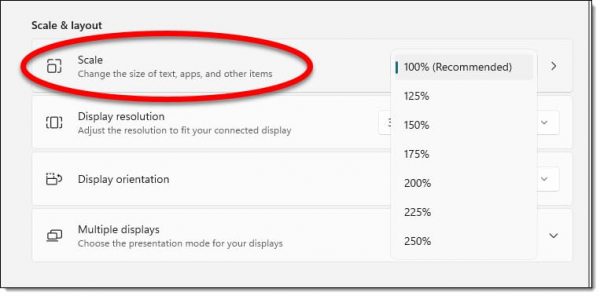 Scaling lets Windows make things larger (or smaller) for you using the full resolution available from your screen. The result will be as crisp and clear a display as your screen is capable of.
Both settings are in the Settings app. The easiest way to get to them is to right-click on an empty area of the desktop and click on Display Settings.
Do this
The bottom line is that "making things bigger" can mean:
Letting the screen scale things for you, possibly not using the entire screen area and with possibly fuzzy results.
Letting the screen stretch things for you, using the entire screen but with possibly fuzzy and elongated results.
Letting Windows scale things for you by allowing it to use the full/highest resolution of your screen.
The last one will get you the best results in the long run.
For more best results, subscribe to Confident Computing! Less frustration and more confidence, solutions, answers, and tips in your inbox every week.
Podcast audio

Download (right-click, Save-As) (Duration: 9:26 — 13.0MB)
Subscribe: RSS
Footnotes & References
1: Your video card represents an additional limitation, but I'm explicitly ignoring it here. Most frequently it is more capable than your screen.
2: The minimum resolution required to run Windows.
3: In previous versions of Windows, this was the "DPI" setting, and was in Control Panel or the display drivers.