Question:
My computer recently crashed. How do I recover my data? I mean my pictures, folders and the other items on my C: drive. I did a recovery, but I was unable to recover any files.
This is a frighteningly common question that I get in various forms.
Computers crash, hard disks die, malware invades, and data is lost.
I'll look at some of the most common approaches to try after a crash to try to get your data back.
Restore from your backup
It has to be said.
By far, the easiest, fastest, and most stress-free approach to data recovery after a crash is to simply restore the data from your most recent backup.
"
Backing up is the closest thing to computing's silver bullet and cure-all.
Oh. You don't have a backup?
Well, then things get iffy.
At a minimum, I hope that you'll learn from this experience and put a regular backup plan into place as soon as possible to protect yourself from a repeat of what is, in the worst case, a disastrous loss of all your data.
Don't use the hard drive
I'm not certain what you mean when you say that you did a recovery, but if your files are missing after the recovery, then this is not a good thing. In fact, I'd venture to say that at least some of your files are lost and gone forever.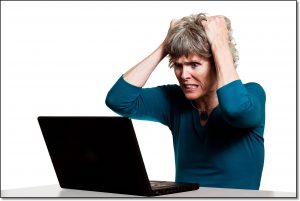 The problem is that a recovery that involves something like reinstalling the operating system from scratch will almost always erase and overwrite whatever was on the hard disk. That means that your installed programs and your data may be overwritten by the newly installed operating system.
The good news is that it's possible that some of the data was not overwritten. However, continuing to use that hard drive decreases the amount of data that can be recovered with every moment that it's used.
Hence: stop using it.
The alternative to using it
The safest approach to recovering files from a hard disk drive is to connect it as an additional drive. That might mean installing a new primary drive in your computer, or it might mean using a second computer for the data recovery process.
The easiest approach is to place the hard drive into a USB enclosure and connect it as an external drive.
Don't use that drive for anything but your data recovery efforts. In fact, don't even place recovered files back on it until you're absolutely certain that you're done. The process of copying back even one restored file can render some as-yet-to-be-restored file unrecoverable.
Recovery steps
In your shoes, these are the steps that I'd consider performing to recover lost files:
Start with search. It's possible that your files have not been erased or deleted at all. Perhaps your recovery was an install of Windows that preserved all of the files on the disk, but set up a new, empty "My Documents" folder. You might expect your files to be in this folder, but as it's a new, empty one, they're not. Use the windows Search function to search the entire hard disk for one or more files whose filename you know. If found, examine the containing folder and you may find more of your documents. Copy them to a safe location.
Run CHKDSK. Specifically, "CHKDSK /R" in a Command Prompt window (possibly run with administrative privileges in Windows Vista or Windows 7). If the file system has been corrupted by the crash, it's possible that CHKDSK may uncover lost files. If it reports that it has fixed something, repeat the previous step of searching for your files.
Run SpinRite. If CHKDSK reports unrecoverable read or CRC errors, then you may want to consider running a disk surface recovery tool, such as SpinRite. It's not free, but depending on the data that you might have lost, the cost could be very reasonable in comparison. After SpinRite completes (which can take hours), search for your files again. Note: SpinRite can be excruciatingly slow over a USB connection. If you elect to run SpinRite, you'll want a direct connection internal to your PC or perhaps an eSata connection if the computer and drive support it.
Run Recuva. Recuva is a free file recovery utility that scans the currently unused free space on your hard disk for files and file fragments that used to be stored there. Any files which were deleted by the recovery process, but not overwritten by subsequent use of the hard drive should, in theory, be recoverable by Recuva.
If your files haven't been recovered at this point, then chances are that they are gone forever.
One last straw to grasp at
If you have a large budget (I believe we're talking hundreds, if not thousands, of dollars) and the data that you've lost is that important to you, then it might be worth contacting a data recovery service. Make sure that they do more than what I've just described (many basically do pretty much the equivalent of the list above).
Specifically, ask if they attempt to recover data that has been overwritten. This requires special tools and techniques not available to the average user and would be the reason for contacting them and using their services.
If all that they do is recover deleted files, then you're quite capable of doing that yourself as outlined above.
Above all, learn the lesson
Whether you successfully recover your data or not, there's a key lesson here that it seems everyone has to learn once, the hard way.
Backup your data.
I know, I know,. It's not as easy as it should be and people like me harp on it constantly, but I can't overstate the importance of an up-to-date backup.
Backing up is the closest thing to computing's silver bullet and cure-all. A good backup can save you from an amazing number of failures, errors, malware infections, and computer crashes.
If your important files are in one and only one place, then they're not backed up.