I have a new machine, but I wasn't able to get true installation media, only recovery disks. I've heard you say that instead, I should make a backup image of my new machine as soon as I possibly can, so that I always have that to fall back on if I need to start over. Great. But, how do I create a new machine image?
Installation media – true installation media – appears to be a thing of the past.
It used to be that you would get an actual CD or DVD of the operating system with each new machine. Then it became an extra-cost option. Then it became an on-request-only option.
Now it appears to no longer be an option at all – at least not when you purchase your machine.
The alternative, then, is to create a new machine image as soon as you get your machine.
I'll show you how.
1. Get the software
I'm going to use the free version of Macrium Reflect to make my initial system image. It's perfect for this purpose. There are other tools, of course, and you're certainly welcome to give them a try. The basic concepts will be the same.
Start by downloading Macrium Free from here: go.askleo.com/macriumfree – that'll take you to the page on the Macrium site that has the free version of the tool. Take notice: many manufacturers offer both free and paid versions. Make sure to select the one marked "FREE", not "Free Trial". A trial implies that the version you're getting isn't free at all, and will eventually require payment. Macrium's free product is truly free.
As I write this, the Macrium site actually hosts the download of the free version on c|net's download.com. I strongly recommend that you always start at the manufacturer's site – macrium.com in this case – and click on the download link there that takes you to download.com.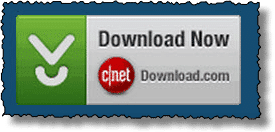 That way, you know you're getting the officially provided version, and not a fake, malware-laden knock-off.
When you're on the download site, take care not to mistakenly click on ads that look like the download: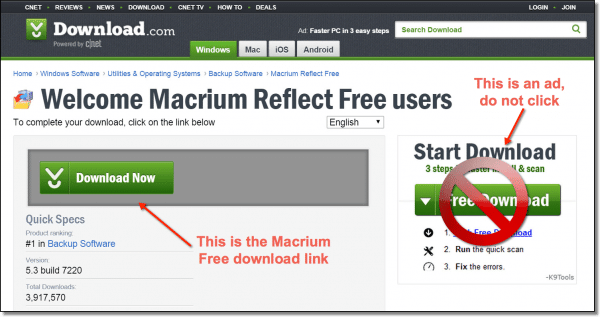 Ads are constantly trying to "look like" free downloads when in fact they are nothing more than ads. It's a problem I face even here on Ask Leo!.
The download is actually Macrium's small "Download Agent". Run that.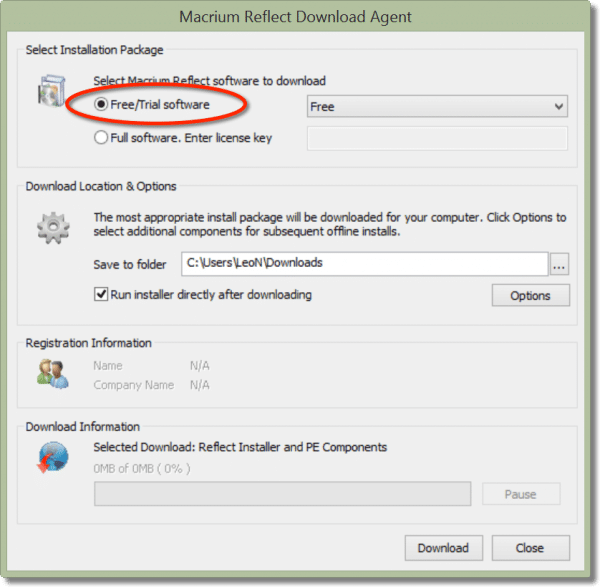 Make sure to select "Free/Trial software", leaving "Free" in the selection to the right, and click on Download to download Macrium Reflect free. It may be a large download (~450 megabytes).1
The default options are fine for Macrium, though you don't need to register unless you want to.
2. Disconnect new machines from the network
This seems counter-intuitive, but if you have a new machine, I want you to do this all as early as possible, because you may not have all of your security and other customizations in place just yet. While it's very likely that the default configuration of your new machine makes it safe to at least download Macrium Reflect, I don't want to take any further risks.
Once you've completed the new machine image, then you can pick up after the "Make a system image backup" step in my article: The First Eight Things To Do With Your New Computer.
But for now, disconnect from the network.
(If you're creating an image of a machine that is fully configured and secure, you don't need to disconnect.)
3. Attach your external hard drive
A system image will be large enough that you don't want to mess around with CDs or DVDs. I strongly recommend using an external hard drive to hold the image we're about to create.
In a pinch, a USB flash drive can do, but in that case, I recommend that you copy that to another location for safe-keeping.
Regardless of the location, make sure that it has enough free space to hold the contents of the disk you're backing up. Yes, the backup will be compressed, but by ensuring that there is more than enough space, you'll also have room for the partitions and overhead information that you might not easily be able to include in your calculations.
Note: While Reflect can back up across a network, if you followed the previous step for a new machine, you're no longer connected to a network. For an existing machine that's already properly secured and still connected, we'll see that backing up across the network works as well.
4. Make the image backup
Setup will have left an icon for Macrium Reflect on your desktop:

Double click that to start Reflect.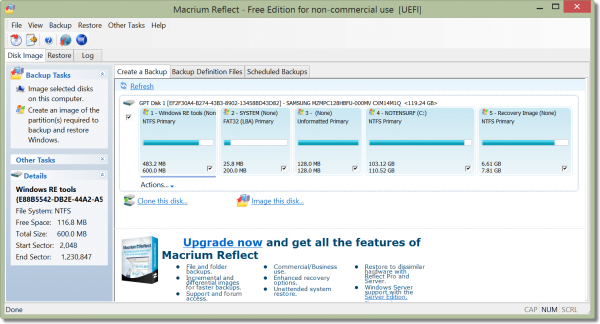 Reflect opens to a display of the partitions found on your computer.2 You may have many partitions, or just a couple.
Fortunately, you don't actually need to know or care what partitions you have. Click on "Create an image of the partition(s) required to backup and restore Windows", which is on the left side of the Reflect Window: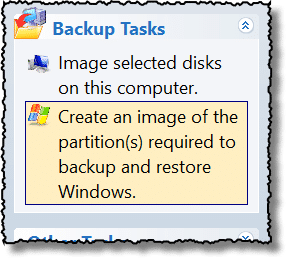 This will bring up the partition selection dialog, with all the partitions that you need to back up automatically selected.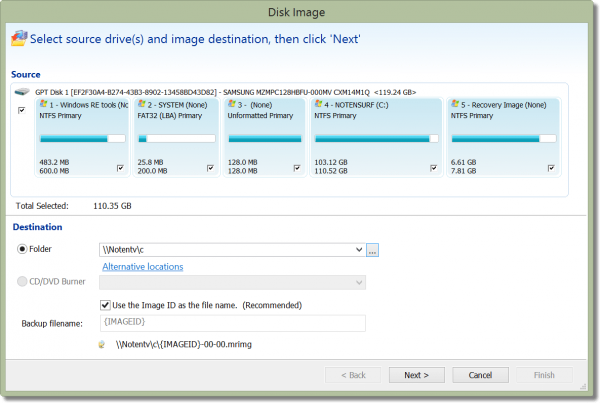 Typically all the partitions on your hard drive (if you have only one) will be selected.
Under Destination, select "Folder", and then type in the drive and folder where you want the backup image to be placed. Alternately, use the "three dots" (ellipsis) button to open up a destination selection dialog.
If you're using an external hard drive or USB drive, the destination may be as simple as "D:\", where "D" would be replaced by the drive letter assigned to that device.
Click on Next. This will give you a summary dialog of what's about to happen.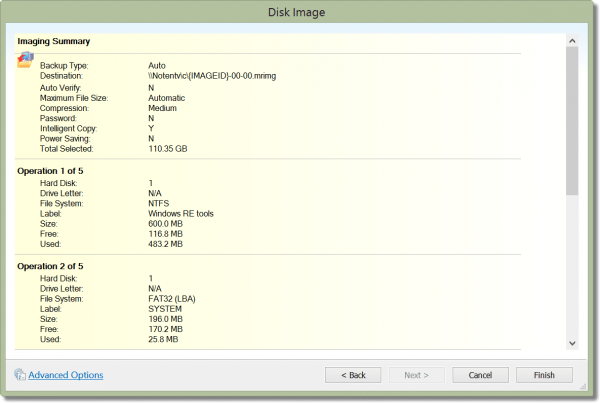 If you're curious, you can look around at the list, or even explore the Advanced Options, but nothing need be changed. Click on Finish.
Now you can choose to save the "backup definition" that you've just created for use again later.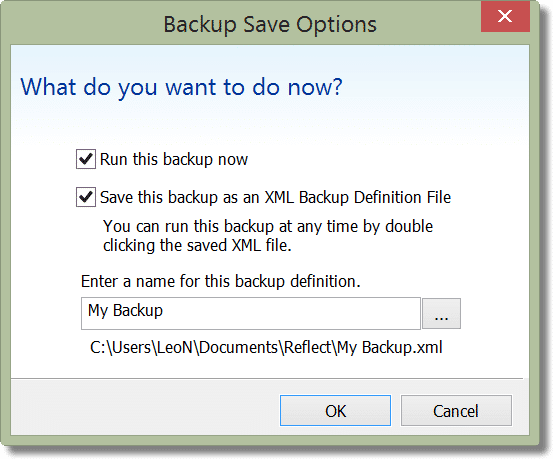 For our purposes, nothing needs to be saved here, so you can uncheck "Save this backup as an XML Backup Definition File". Leave "Run this backup now" checked, however, and click OK.
The backup begins.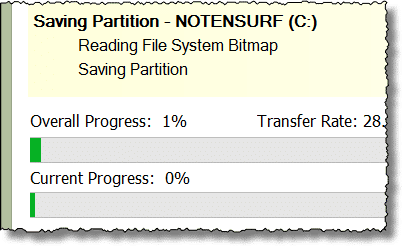 How long the backup takes will depend on many things, including how much data there is to back up, and how quickly the data can be written to the destination.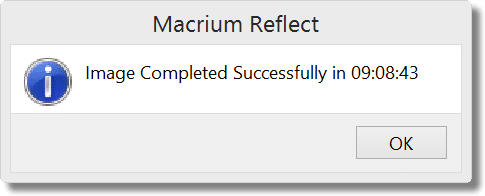 Your backup image is complete.
5. Save your new machine image
The backup image you've just created is important, and should be saved somewhere safe. It takes the place of your original installation media. Should you need to reset your machine to "factory settings", you'll restore this image to your machine.

Reflect images are stored as ".mrimg" – for Macrium Reflect IMaGe – files. Reflect assigns the file a name made of seemingly random string of letters and numbers. For normal periodic backups that's probably just fine, but for something like our new machine image, you may want to rename it to something more meaningful. Just remember that it must end in ".mrimg".

Again, since this is important, it's probably a good idea to save more than one copy of this image in a couple of different places that you'll remember in a week, or a month, or in a few years, when you need to reset your machine.
Podcast audio

Download (right-click, Save-As) (Duration: 8:10 — 7.5MB)
Subscribe: RSS