Consider the source. Always.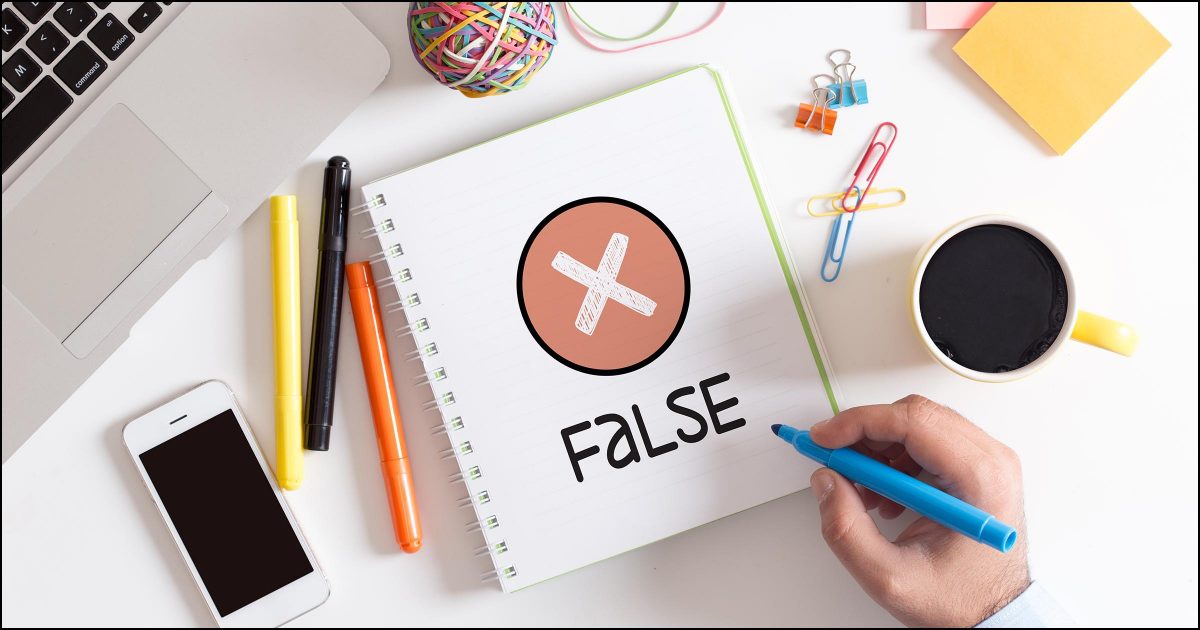 Information on the internet ranges from truth to fiction to intentional misinformation. It's important to develop a critical eye towards everything you read.
I'm a computer science student, and I'm confused about the extent to which I should rely on the internet for information about computers. For example, if we take the term "IP address," then a lot of information has been provided (for example, Wikipedia), which is a lot more than what is written in the recognized books. My question is how much should I rely on the web for such technical aspects?
I originally addressed this question in an Answercast back in 2012.
It was an important question then, but oh, my, it's amazing to consider how much more relevant this question has become since then. Of course, it's not just about technical information, but also about information relating to just about anything you can imagine.
You know – like the news.
I'll look at the quality of information available on the internet and offer a few suggestions to help sort out what is good and what is questionable.

Truth Detection
Consider the source.
Use multiple sources.
Be skeptical.
Take the time to do the work.
Build a network of trusted sources.
Consider the source
This question opens a very important can of worms because we get so much of our information from internet sources.
But we run into difficulty at the start. It's no longer "the internet" we should be wary of — it's the specific sources to which we choose to pay attention. In this context, the internet is nothing more than an information delivery mechanism. Almost every source of information we might previously have found offline is now present online, along with thousands of others.
Therein lies the fundamental problem: the internet has made it so easy to publish information, it seems everyone is doing so, whether or not they're a trustworthy source of information.
So the first and best recommendation I can make is simply this: take everything, absolutely everything, with a grain of salt1.
Don't trust any single source on its own — at least not until you've developed your own sense for just how accurate, reputable, or authoritative it happens to be. Even after that, it's smart to remain skeptical.
Use multiple sources
The most important first step is to confirm the information you find using multiple sources.
This is trickier than it sounds.
What it really means is not just finding the same information in two or more places, but confirming that those sources actually arrived at the information independently. That means tracing back citations and references, when present, or making sure the information presented is the result of actual individual work.
The problem is this: information from a single source is often republished, copied, re-posted, re-worded, and otherwise re-presented in multiple websites and sources. Republishing a mistake in a hundred different places doesn't make it correct. Finding that mistaken information in a hundred different places isn't a sign that it's correct.
All of your friends re-posting a mistake on social media doesn't make it correct.
You must confirm for yourself by tracing back to the source. If a hundred different places all trace back to a single source, then it's really only a data point of one. If those hundred different places track back to a couple of separate original sources that independently confirmed or arrived at the same conclusion, that's a fantastic data point — of two. Depending on the situation and the sources, it might be enough.
But it's so much work!
Confirming the validity of information can be a lot of work.
Indeed, folks who spread misinformation count on that. They rely on the fact that you and I are overwhelmed, time constrained — even lazy — and are more likely to believe the same thing reported in multiple places than we are to do the legwork to find out if it's all from a single source.2
But in an age of widespread misinformation, half truths and outright lies, what can we reasonably be expected to do?
Four steps to the truth
First: understand the problem. What I've outlined here is a good start. You now know what to look for, and though it might be a bit of work, you know what you need to do before accepting something as accurate.
Second: be skeptical. Always. Perhaps even more importantly: don't believe something just because you happen to agree with it. This is really, really hard. Keeping an open mind on all issues, even to the point of accepting that you might be wrong, is critical to knowing what you can and cannot trust or believe.
Third: do the work. When faced with a piece of information you're not certain of, if it's at all important, do the legwork to confirm or invalidate it. Trace the sources back. Is it a single source repeated everywhere, or have different sources arrived at the same conclusion? (And if it's not worth the time to confirm it, don't spread it as fact. In fact, don't spread it at all.) This is a skill, and one well worth developing.
Fourth: build a network of more-trusted sources. Note I'm not saying "trusted" in an absolute sense, I'm saying more trusted. A critical component of being skeptical is, as I said, being skeptical of sources with which you already have some level of trust. This will actually happen naturally as you vet information in the prior step. You'll see the same sources come up as more trustworthy than others, and those can rise to the top of your list.
Specific example sites
Wikipedia
Wikipedia is both problematic and useful, for a variety of reasons.
There is no single author or reference point for any given Wikipedia entry, and the quality of entries varies dramatically.
It tends to be a relatively good resource, particularly in areas such as tech, where a lot of people jump in and correct errors fairly quickly. Unfortunately, in more obscure or controversial areas, it's often not as accurate as we might want, and it's difficult to tell just how accurate it is.
Wikipedia entries include references, and these can be a gold mine for further research of your own, as well as providing evidence that the entry itself may be legitimate, and that the authors put in some effort to make it so.
One thing to watch for specifically is Wikipedia content published on other sites. Wikipedia has been known to be the single "source" behind numerous republications of its information.
Snopes and other fact-checking sites
Snopes.com is my go-to site for rumor and misinformation debunking or confirmation in popular and current culture. The problem is that every time I mention Snopes, detractors chime in that it supposedly has a left-wing political bias. (Which is itself a rumor debunked by others. It typically reflects someone's disagreement with Snopes' evaluation of some issue.)
No matter. There are plenty of sites that can be used for this purpose. Whether it be Snopes or another, you can and should use multiple independent sources to confirm or deny any given issue. Give preference to those that cite their sources (like Snopes) and check out those citations. Over time, you'll determine which of the sites are most reliable, and reduce the amount of legwork you may need to do in the future.
(FYI: MakeUseOf has a good list as well: The 8 Best Fact-Checking Sites for Finding Unbiased Truth)
The truth is out there
While the truth is almost certainly "out there", it's in the firehose of information that the internet delivers to our computer screens every moment. It's critical to never accept anything without question, but develop a skeptical eye and our own objective confirmation techniques and resources to sort fact from fiction.
Podcast audio

Download (right-click, Save-As) (Duration: 9:03 — 9.3MB)
Subscribe: RSS
Footnotes & References
1: Including me. I'm just another random person publishing on the internet.
2: The book Trust Me, I'm Lying is an eye-opening look into the world of media manipulation that relies on this.