When you're impatient and Windows Update just isn't doing the job…
Windows feature updates are supposed to be delivered in a somewhat timely fashion. If not, or if you're just impatient, you can force the issue.
I've been waiting and waiting, and the most recent Windows feature update has been out for months — but I still don't have it. Can I get it? How?
Yes, you can get it. You just have to bypass Windows Update.
Forcing the Windows feature update
Back up.
Visit the download page for your version of Windows (10 or 11).
Click on Update now.
Wait.
Back up
You know I'm going to say this, so… just do it.
Before you do anything major like this, perform a full system image backup. That way, no matter what happens, if something goes wrong you'll always be able to return to this point by restoring that backup image.
Visit the Windows download page
Which page depends on which version of Windows you use. Personally, I always use my own Where Can I Download Windows article, which has the latest links. However, to save you a step:
The process we'll go through is the same for each.
In my example, I have Windows 10, 21H1 installed, and have been waiting (and waiting, and waiting) for 21H2, which was available months ago.
Update now
On the Windows Download page, you'll see the most recently available edition of your version of Windows.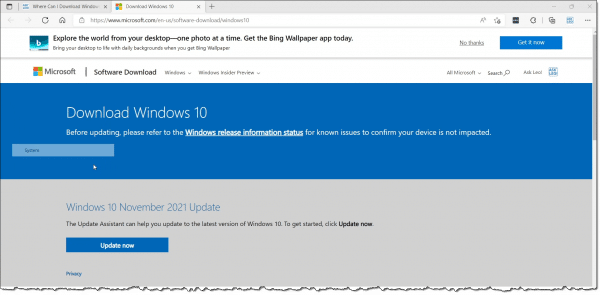 The Windows 10 November 2021 Update is the most recent available as I write this, and that's exactly what I want. It's also known as Windows 10 21H2, for the second half of 2021.
Click Update now.
This will download a program — in my case, win10upgrade9252.exe. Double-click to run the Windows 10 Update Assistant.
It confirms the version of Windows we're running as well as the version we're about to update to.
Click on Update Now.
The Update Assistant runs a compatibility check and reports the results.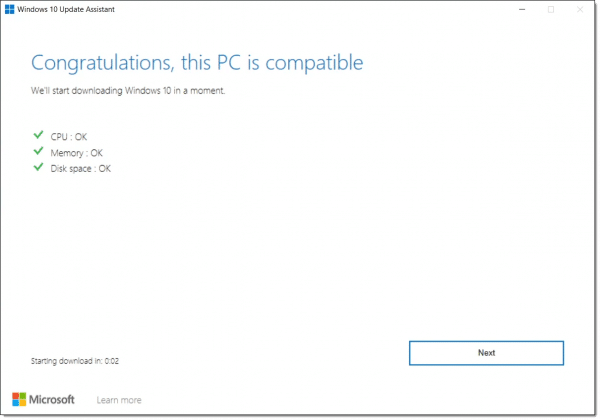 You can then click Next, or wait and the process will continue automatically.
Wait
The process of downloading, installing, rebooting, installing some more, rebooting a time or two more, and installing even more begins.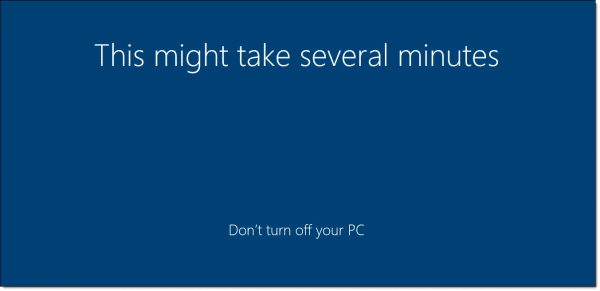 How long this takes depends on the speed of your internet connection, the speed of your machine, the speed of your hard disk, and probably a few other factors.
You can continue to use your computer during the initial download, but once the actual installation begins, you'll need to step away until it's done.
And finally…
After the last reboot, you'll be back in Windows. Right-click on the Windows menu, click on System, scroll down in the resulting window, and you can examine the newly updated version.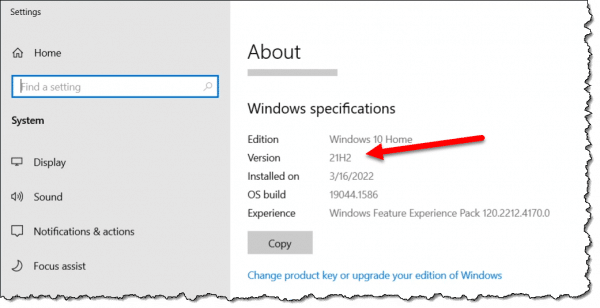 Do this
In general, I prefer to let Windows Update do its job on its schedule. That being said, I also understand being impatient. I must admit that I fully expected the November update to have arrived well before March of the following year.
If you're so inclined, now you can force the issue.
If you're also so inclined, subscribe to Confident Computing! Less frustration and more confidence, solutions, answers, and tips in your inbox every week.
Podcast audio

Download (right-click, Save-As) (Duration: 4:07 — 3.7MB)
Subscribe: RSS