Google's Chrome is the most popular web browser on Windows PC's, with well over fifty percent market share. It's often one of the first applications downloaded to new Windows installations.
Like every browser, Chrome has a cache, and sometimes that cache can get "confused".
Clearing the browser cache is the fastest way to un-confuse it.
Clearing the Chrome cache
Type CTRL+SHIFT+Del to go directly to the Clear browsing data dialog, below.
Alternately you can click the vertical ellipsis at the top right of Chrome's menu bar, and then click Settings.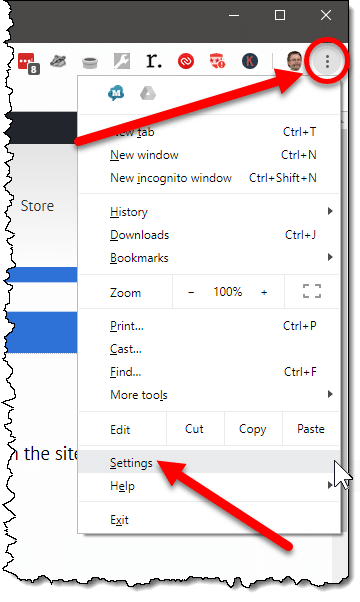 On the resulting page, scroll to the bottom of the page and click on Advanced to expose more options.

Scroll down until you find, and then click on, Clear browsing data.

In the resulting dialog, in either the Basic or Advanced tab, make sure that "Cached images and files" is checked. This represents your browser's cache. You can select additional items to clear if you like.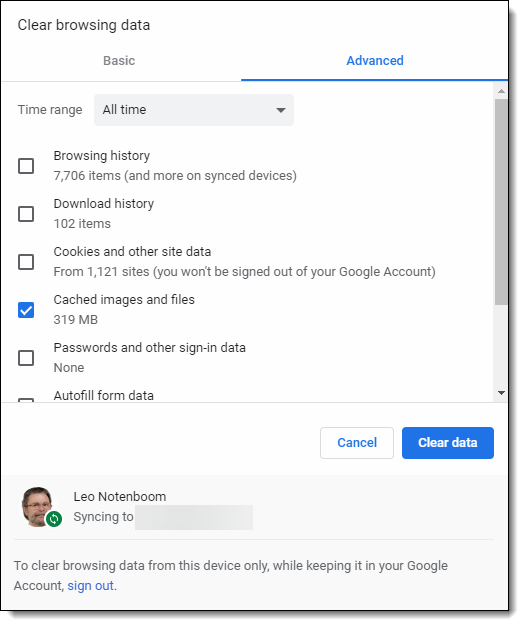 Click on Clear data.
Google Chrome's cache has been cleared.
Why clear the cache?
You generally won't need to clear Chrome's cache. When all is working properly Chrome manages the cache, making room as needed.
Clearing Google Chrome's cache is a diagnostic tool you might use when things don't seem to be working properly. For example if pages aren't displaying properly, or entirely, or just seem excessively slow, or otherwise broken, clearing the browser cache is an easy first step. It harms nothing, and might fix things.
Since the cache is a speed optimization, the only side effect of clearing it might be a temporary performance hit: pages might take just a little longer to load the first time you visit them after the cache has been cleared.