Three techniques and a recommendation.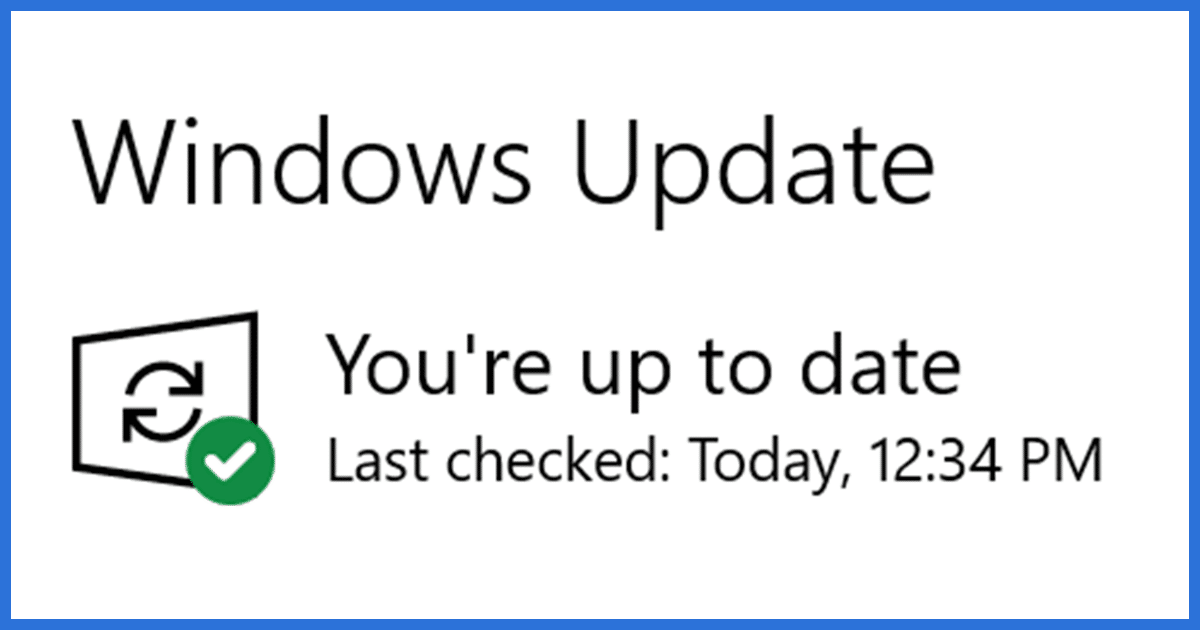 There are a several approaches to getting the latest Windows 10 update. I'll describe them and show you what I recommend, what I use, and what those who simply can't wait should do.
I'm tired of waiting. I want the latest Windows 10 feature update. How do I make it happen?
While it seems most folks want to delay Windows Updates, there are those who'd like to have the new features and functionality as soon as they can.
I'll review three ways to get it: the safe way, the "get it now, please" way, and the "get it now, dammit" way.
You can probably guess which one I recommend.
Note: this does not (yet) apply to Windows 11. As of this writing, it's much too early for non-techies to even consider it, as it hasn't yet been released.
How to get the latest Windows update
Windows Update is best left to download updates on its own schedule, which is safest if you're not in a hurry.
If you run Windows Update manually, you may be able to download feature updates ahead of schedule; this is safest if you are in a hurry.
If Windows Update doesn't show the update as available, you may be able to download the feature update ahead of schedule from the Windows 10 Download page.
In all cases, back up first.
Slow and steady wins the race
Clearly, my recommendation is to let Windows Update do its thing on its own schedule.
That's safest because it means the update will only be installed if your machine is ready for it, and some time will have passed since its release, allowing early issues to be resolved.
But waiting is not what you're asking for.
Push the Windows Update button
When I want the latest Windows 10 update, I visit Windows Update in my settings app. If Windows Update thinks your machine is ready for the feature update, it displays an additional option to "Download and install" the update.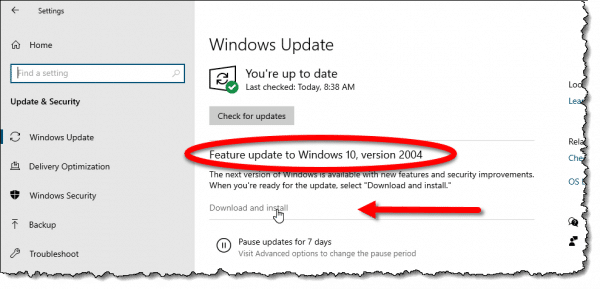 You may need to install any pending updates first, if any are listed.
This approach will download the feature update and install it. It'll be a time-consuming process involving an additional reboot or two, so don't count on the machine being available to you until the update is complete.
That the update can be time-consuming is one reason to take this approach if it's available: you can install it on your schedule, when you know the machine won't be needed for anything else.
If you're in a hurry, or you just want to manage it when it happens, this is probably the safest approach overall. Presumably Windows Update will only show the update as available if it's ready for your specific hardware.
Nonetheless, I recommend taking an image backup first, just in case.
Download it yourself
Even if Windows Update doesn't show the latest Windows 10 update as available for you, you may be able download it yourself manually. This requires that the update has been made available on the Windows 10 Download page.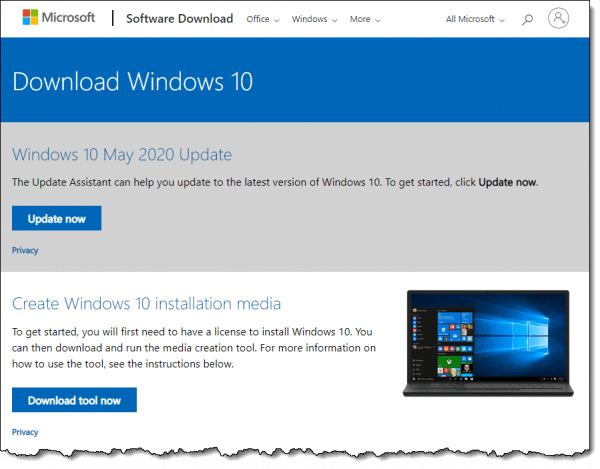 As you can see in the image above, the most recent update is explicitly available with an "Update now" button. This will download and install the update just as Windows Update would.
You can also create installation media to use on multiple machines. You'd use this media to "upgrade" Windows 10 to Windows 10, much like a refresh install.
This is perhaps the riskiest approach of getting the most recent update. If Windows Update doesn't show you the update as available, I would assume there's a reason. Hopefully, when downloading and installing the update yourself, you'll be informed if your machine is not yet capable of supporting it and why. But there is a risk that you won't, and the resulting updated machine might have issues.
Definitely create a backup image prior to taking this approach.
Regardless of whether you're champing at the bit or struggling to avoid Windows Update, if you found this article helpful, you'll love Confident Computing! My weekly email newsletter is full of articles that help you solve problems, stay safe, and increase your confidence with technology — even Windows Update.
Subscribe now and I'll see you there soon,
Podcast audio

Download (right-click, Save-As) (Duration: 6:16 — 7.0MB)
Subscribe: RSS