Usually because you need to take one more step that's not obvious.
Changes you've made to a document that was emailed to you can easily disappear. Let's avoid that.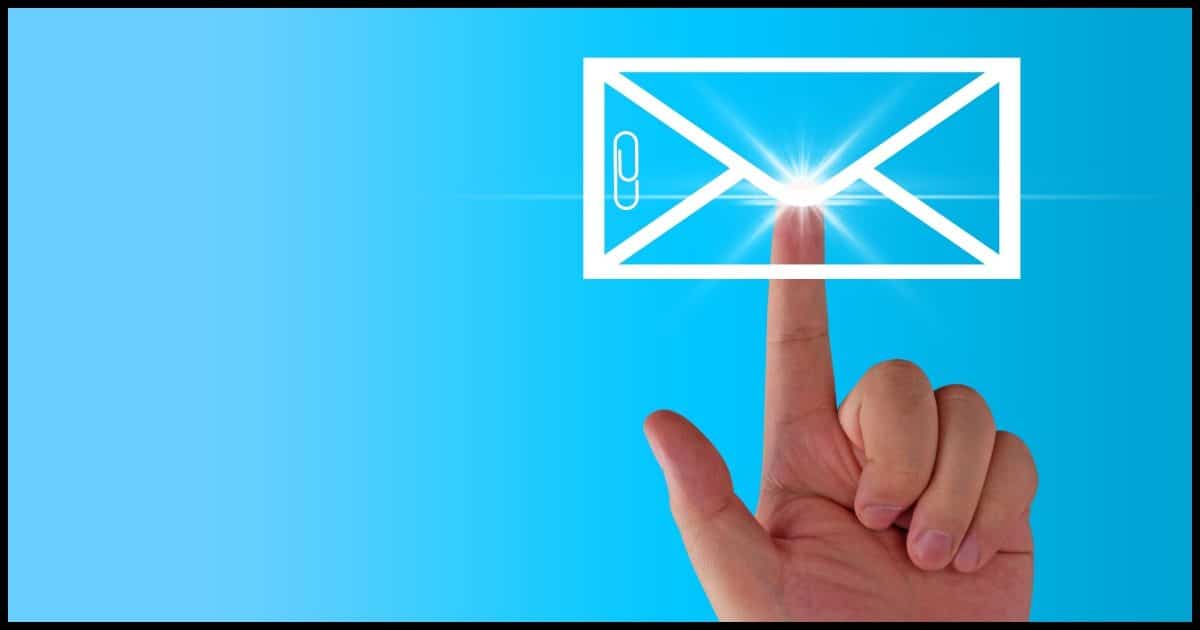 Question:
Why do the changes I've made to a document that was emailed to me disappear?
There are a lot of ways things can disappear, but documents emailed to you as an attachment add another layer of complexity.
You can edit the document to your heart's content. It's when you hit "Save" that things get confusing.
Editing an emailed attachment
Rather than editing an email attachment by opening it directly, save it to disk first in a location of your choosing. Then edit that saved copy. That way you know what file you're editing and where it's kept.
Failure: step by step
This discussion applies mostly to email programs like Outlook or Thunderbird, but the principals apply to other email programs, including online email services like Gmail and Outlook.com. Similarly, I'll be using a word processing document as my example attachment, but the concepts apply regardless of the type of document attached.
You receive an email with an document attached. Here are the steps likely to happen when you edit it:
You open the attachment, usually by clicking or double-clicking it in the email.
The attachment opens in the program configured to handle it; Word in our example.
You edit the document and save it.
You exit Word.
You open the document from the email again, and

the changes are nowhere to be found

. It's as if you did nothing.
What happened?
Under the hood
Let's walk through the scenario again, this time including the steps your email program probably took.
You open the attachment. Your email program saves the file to disk in a temporary location or perhaps your Downloads folder.
The attachment opens in the program configured to handle it; Word, in our example.
You edit the document and save it. It saves to the temporary location.
You exit Word.
You open the document again. The email program opens the unmodified, original attachment to the temporary location again, possibly overwriting the copy you just edited.
Your changes aren't there because you're looking at the original, unmodified document.
There are two keys here:
Your email program doesn't update the original attachment in email after your edits.
Your edits were in a copy of the document placed in a temporary location. (Your Downloads folder should also be considered temporary, as it isn't intended for long-term storage.)
The solution is to do something other than #2.
Save to the rescue
If you want to make edits to a document you've received via email, rather than just opening it from the email, save it to disk in a location you specify first.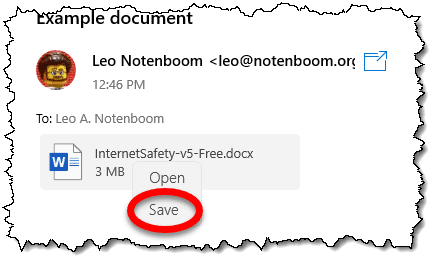 Saving it to your "Documents" folder would suffice. Then edit that document. (Another approach is to open the document as you have been, but them immediately use your editing program's "Save As…" command to save a copy of the document, once again perhaps in your Documents folder.)
By saving the document to disk yourself, you now have a copy of the document under your control. You can edit as much as you like, and those edits will still be there when you return.
If you want to email your edited document, perhaps replying to the original sender, compose your message and attach your edited copy from your Documents or other folder.
What's the deal?
Why can't you just edit the attachment by opening it from the email?
When you use "Open" on an email attachment,

most of the time that implies you only want to view the item, not edit it

.
Email attachments are part of the message they accompany. Editing the attachment is tantamount to editing the message, which is not something most email programs allow. (Can you imagine sending an email that says "no" and having your recipient edit your message to say "yes"?)
Some email programs do allow you to edit the attachment. If it notices an attachment was opened and changed, it might ask to update the original message. However, if the email program is closed prior to you saving the edits, all edits to the temporary file are once again lost.
Do this
Don't try to edit attachments directly from email. Save them to disk first. That puts everything under your complete control and will save you some frustration.
Here's something else that'll help: Subscribe to Confident Computing! Less frustration and more confidence, solutions, answers, and tips in your inbox every week.
Podcast audio

Download (right-click, Save-As) (Duration: 3:27 — 4.8MB)
Subscribe: RSS