The browser we all avoided is worth a second look.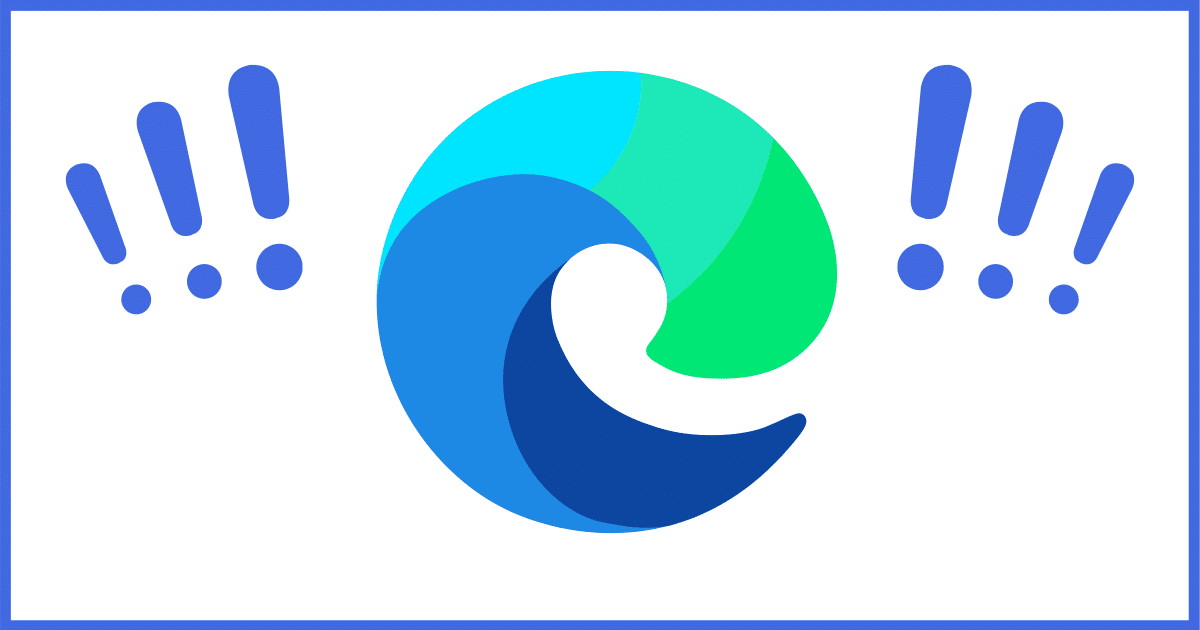 Microsoft Edge has a bad reputation as an under-powered web browser. That's all about to change.
Microsoft Edge, the new web browser included in Windows 10, has a long and troubled history.
When originally released 4.5 years ago now, it was cute, but under-featured. It didn't have everything necessary to fill the role as a full-featured browser you could rely on every day. In the intervening years, features were added, but progress was slow.
It didn't help that Microsoft's original approach to Edge was to ram it down user's throats by not only making it the default browser but explicitly ignoring other choices in many circumstances.
The running joke was that Edge was the browser you fired up to download and install a different browser, such as Google Chrome.
That may no longer be the case.
The new Microsoft Edge browser is based on Chromium, the same codebase on which Google's own Chrome browser is built, along with many others. Not only is Edge now more Chrome-like, it can even use Chrome extensions, and works well with most all websites. Unlike the original Edge, the new Chromium-based Edge is well worth considering for daily use.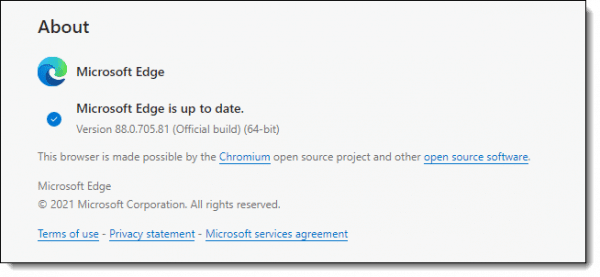 I'm soaking in it
A little over a week ago, I downloaded the new version of Microsoft's Edge browser to give it a try.
It took maybe a couple of hours before I made it my default browser. I've been using it consistently ever since.
I'm typing this article into a webpage opened in Microsoft Edge.
It just works. With a week's worth of daily use under my belt, I have no regrets and no issues to report.
There's a pretty good reason, though.
Chromium
The original Edge was a completely from-the-ground-up new browser. The new Edge is not. It is now based on a pre-existing open-source project known as "Chromium"…
…the same project Google Chrome, among other browsers, is based on.
Chromium is, at its core, a web browser. It can be used on its own to create a stand-alone web browser that is often included in various Linux distributions.
When used as part of other projects — like Google Chrome, Microsoft Edge, Opera, and others — the "look and feel" can be changed and various features added. For example, the new Microsoft Edge includes features that more closely integrate with your Microsoft account, just as Google Chrome does with your Google account.
Honestly, I'd be hard-pressed to list any differences — at least not that I care about.
Which leads to Edge's new role.
Microsoft Edge is extremely similar to Google Chrome
My prior default browser was Google Chrome. Transitioning to Edge has been exceptionally pain-free. For all intents and purposes, Edge is Chrome — or pretty close to a plug-and-play replacement for it.
For example, some of the browser extensions I care about are available in the Microsoft Store. Those that aren't? I can download and install them from Google Chrome's web store — the same place from which I download extensions for Google Chrome.
At the core, they're essentially the same browser1 so you may not need to download and install Chrome at all.
Getting the new Edge browser
As I write this, you'll need to take steps to download and install the new version of Edge yourself. It's a simple install that will replace the previous version of Edge on your Windows 10 machine. (It's also available for Windows 7, 8, 8.1, mobile devices, Mac, and soon Linux.) I encourage you to do so, especially if you've not been using Edge in the past. Installing the new version will not interfere with whatever browser you currently use.
My expectation is the new Edge will eventually replace that included in Windows 10, becoming the new default for clean installs.
It's possible that Edge may be all the browser you need.
Podcast audio

Download (right-click, Save-As) (Duration: 4:27 — 4.6MB)
Subscribe: RSS
Footnotes & References
1: And yet, they are not. I'm a datapoint of one, but my sense is that Edge uses less RAM than Chrome when performing the same tasks.