Question: Leo, I've had several people tell me that I have too much stuff on my desktop and that is why my computer is so slow. I think my computer is slow because it's old. It's six years old. What should I tell them?
If you're looking at the number of icons, that doesn't actually affect things in any appreciable way. However, in a backhanded kind of way, it could.
Clutter on the desktop
I'm going to be honest here and say that I'm just not a fan of having lots of stuff on a desktop. I have maybe two or three icons, max. It's not about speed for me; it's about being organized and just hating a cluttered desktop. I can never find what I'm looking for on a desktop that's full of icons.
But you know what? I know lots of people that have incredibly cluttered desktops and it's not affecting their speed.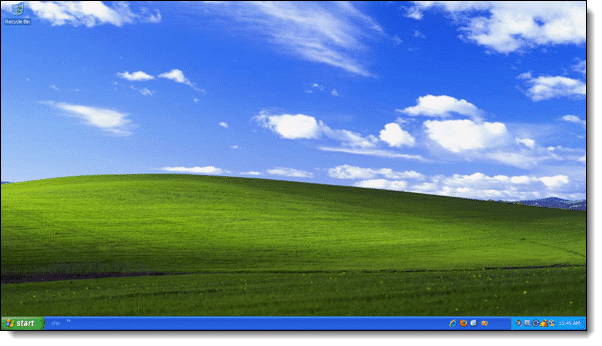 Let's be clear: lots of icons on the desktop have no impact on your system speed, period. It has a small impact on how long it takes to redraw the desktop, but that's very minor.
What's more interesting is what a cluttered desktop often represents.
A cluttered desktop is the sign of …
When you install programs, very often those programs will create icons on the desktop. Lots of icons on the desktop could mean that you have lots of software installed on your machine. Often that means a lot of software that you don't need or use.
And it's very possible that having lots of software installed on your machine, particularly software that includes components that start automatically, could indeed slow your machine down.
Some people take a cluttered desktop as a sign that you're not paying attention to what you install. Think about it: You install an application and a few more icons show up. You install another application, and a few more icons show up. After a while, you end up with a lot of icons on your desktop. The icons themselves aren't the problem. It's all that stuff that's been installed.
So these people will then infer that you're installing stuff that's slowing down your machine. It's a common scenario, so it's not that far-fetched an assumption at all.
Clutter cleaning
So, if that's not you; if you're cautious about the software you install, you're actually using desktop icons for real things that you recognize, and they're all there because you want them to be, carry on. We may disagree on whether a desktop should be cluttered or not, but in terms of your performance, it's just not that big a deal.
Enjoy your cluttered desktop.
On the other hand, if there's a lot of stuff on your desktop that you don't use and/or recognize, it might very well be time to clean up your desktop. And of course I mean don't just clean up the icons; clean up what's installed on your machine.
It is indeed possible that what those icons represent could be slowing your machine down.