Keeping those private moments private.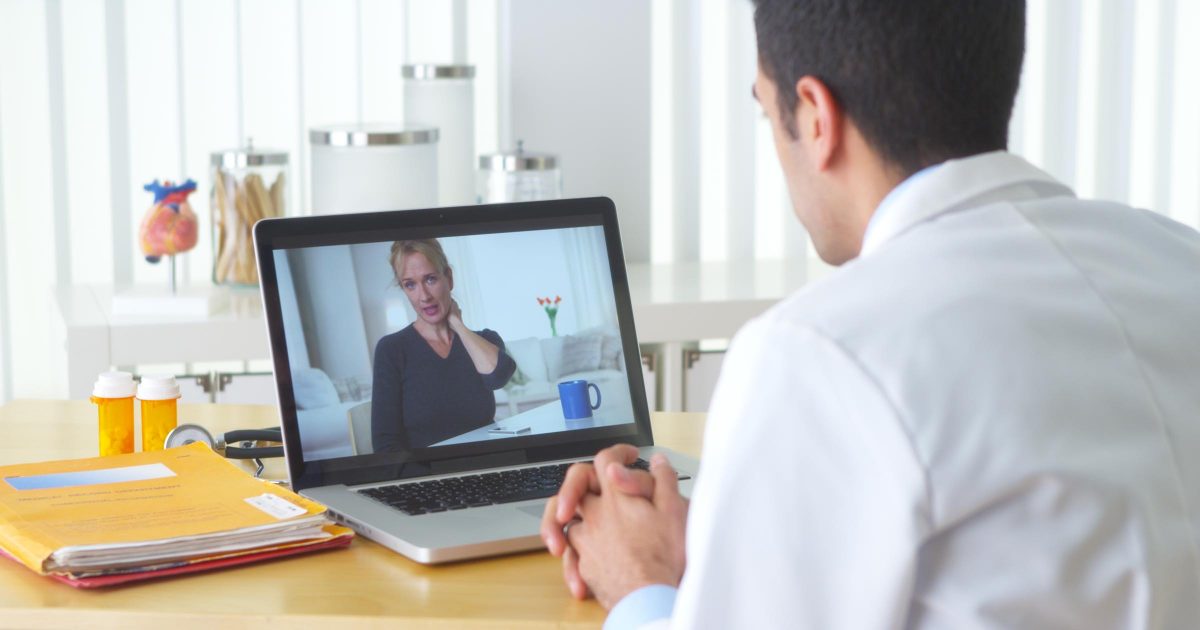 Video chat is probably not monitored, but there's no way to prove that. If that's too vague for you, then be careful what you do on your computer.
Hi, Leo. I had a private video chat with my girlfriend. I'm afraid that it could be recorded by someone and released on, say, a porn site. We used personal laptops. When I got a doubt, I scanned both systems with an anti-virus tool and they're clean. So, there's not really a virus, but I'm still afraid that someone will record it for monitoring and all.
It's impossible to prove that it can't be (or wasn't) recorded: you can't prove a negative. Ultimately, if this is something that really concerns you, then don't do that!
I don't think there's going to be a problem here. In practical terms — with one exception that most people don't think about — it's highly unlikely.
It's exceptionally difficult to intercept video chat streams. There's typically no intermediary, most chats are encrypted, and most people don't want to watch you anyway. The greatest risk is actually the person at the other end, who can record everything, and then threaten to release the footage. It all boils down to who you trust and how much you trust them. If you're not sure, don't do anything on camera you wouldn't want to have seen publicly.
Fear of intimate interception
This is a surprisingly common question, and I don't really understand why.
If you look through the comments on this article, you'll see person after person after person ask what is essentially the exact same question. What's scary is that they're asking after the fact, and most are scared out of their wits that the answer is, "Yes, your intimate chat could have been intercepted and recorded."
It's also scary how many don't bother to read the article they're commenting on, which answers the question. (Which is why comments on this article remain closed.)
Three reasons you might be OK
There's probably no intermediary
Most (but not all) video chat is over a direct machine-to-machine connection. In order to deliver the video stream as efficiently as possible, the data goes directly from your computer to theirs. There's no server or service in the middle processing (or capturing) the video stream.
Most chats are encrypted
Depending on the service you use, the data is likely to be encrypted. Even someone who could intercept the data — like your ISP, for example — probably can't decipher it.
You're just not that interesting
I'm sorry to disappoint, but you and I just aren't that interesting to the people who might have the ability to intercept and watch whatever you did on video.
Yes, all three of those points are qualified: "probably", "most", and, of course, you could be "interesting" if you're in a position of power or have some other sensitive role. But it's extremely unlikely someone would take the time and effort to try and intercept your video chats.
The most common reason why you might not be OK
The most common reason video chat is recorded has nothing at all to do with technology, intermediaries, or your position in life.
It's simple for the person at the other end to record your video. Screen-recording software like Camtasia or QuickTime do it easily. The only requirement is that it be running on the computer at one end of the video conversation. There is nothing that can be done to prevent that.
That's the only scenario I've heard of where video chat is, indeed, recorded: someone is lured into an intimate video session that is captured by the person at the other end. That person uses that video for blackmail.
The only other scenario where video recording is theoretically possible is if you or your video partner have malware on your machine. I've never heard of this happening.
It's really all about trust
If you're certain you can truly trust the person at the other end, then you probably have nothing to worry about.
However, if you have any concerns at all, the answer is simple: never engage in video activity you wouldn't want to be made public.
Podcast audio

Download (right-click, Save-As) (Duration: 4:31 — 4.7MB)
Subscribe: RSS