Question: Can your mobile data service provider keep track of your online browsing history and activities?
Yes.
Whether or not they do is a different and perhaps even more important question. Exactly how much they might track is also at play.
Naturally, the next question is what to do about it.
The role of your ISP
It's important to realize that your ISP — your Internet Service Provider — can see everything you do.
They provide the infrastructure that connects you to the internet and routes the requests and responses between your device and the sites you visit and services you use. Almost by definition, they must know what site you want to visit in order to route your request to that site.
And yes, whoever is providing your internet service, be it your ISP at home, your mobile provider, or the open Wi-Fi at your library, is your Internet Service Provider in that situation, with all the inspection capabilities that implies.
Are you really that interesting?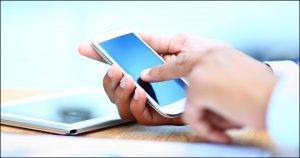 My first question is, why would they want to monitor your activity?
You and I just aren't that interesting, and there's way, way, way too much traffic to monitor or log everyone's activities. They have more important things to do, like make sure their service is working.
I suppose you could be "someone interesting" for one reason or another. Most people aren't (even when they think they are), but for a moment let's assume you're worth paying attention to.
There are two levels of information an ISP can pay attention to: the sites and services you connect to on the internet, and the data you exchange with those sites and services.
The sites you visit
Seeing the sites you visit and services you use requires nothing more than watching the IP addresses and domain names to which you are connecting.
I'll use Ask Leo! — https://askleo.com — as my example site, but substitute whatever sites and services you use online.
Your ISP can see when you visit https://askleo.com, because they facilitated your connection to the Ask Leo! server when you visit the site.
That doesn't mean your activity was logged; only that the information is readily available to the ISP as a side effect of the ISP doing its job. You can't determine whether it is logged or not; your ISP would have to tell you what they do.
Your activity also doesn't have to be logged to be blocked. If your ISP was under government orders to prevent https://askleo.com from being accessed, they would simply fail the connection request regardless of who made it. They could choose to log and record who was asking, but again, there's no way to know.
The information you exchange
Of more interest might be the contents of your interactions with sites and servers on the internet.
While your ISP needs to know you're accessing Ask Leo! to exchange data between Ask Leo! and your computer, they don't need to see the actual data. They should just pass it along without looking.
But they could look.
This is where "https" comes in.
Without https — in other words, a plain "http" connection — the questions you enter, searches you perform, and pages you view would all be visible to your ISP or anyone else capable of intercepting the conversation.
With https, your conversation is encrypted in such a way that only you and the remote site or service can decipher it.
But the ISP can still see that you visited the site.
Hiding the sites you visit
The only way to hide which sites and services you visit from your ISP is to use a VPN, or Virtual Private Network, service.
A VPN works by acting as your virtual ISP, remotely, through your actual ISP.
Rather than asking your ISP to connect you to Ask Leo!, you ask it to connect you to the VPN service, and then ask the VPN service to connect you to the site. Whatever you ask of the VPN is hidden from your ISP by encryption. All your ISP sees is that you're connected to a VPN service, and to which you are connected. Everything else is hidden.
Everything is hidden from your ISP, that is.
As I said, though, the VPN service is now providing your connection to the rest of the internet. In a very real sense, they have become your ISP.
So now they could see everything you do.
Podcast audio

Download (right-click, Save-As) (Duration: 5:23 — 2.5MB)
Subscribe: RSS
Video Narration